---
Junot Systems Certifies Kepware's KEPServerEX with NLINK®











NLINK OPC to SAP® Solution is Connected with Kepware
Portland, ME – Kepware Technologies, the leader in Communications for Automation, announced today that its KEPServerEX product has been tested and approved by Junot Systems, a leading provider of embedded SAP integration solutions for the manufacturing and process industries, for use with their NLINK® OPC to SAP® Solution.
The latest generation of Kepware's OPC server technology, KEPServerEX, was designed to allow users to quickly setup communications from equipment to control systems and business systems via a wide range of available "plug-in" device drivers and components. Junot Systems will now recommend Kepware OPC products and technology for use with their NLINK OPC to SAP Solution to their manufacturing customers that need to connect their automation systems to SAP.
"Junot Systems has been successfully providing SAP integration to the plant floor for many years," says Roy Kok, VP of Sales and Marketing for Kepware. "Their decision to officially test and support Kepware for device communications validates the OPC solutions their customers already have in place and will enable them to leverage over 130 interfaces from one server delivering a consistent and high quality SAP integration solution," he added.
"We have been working with Kepware products for several years, both in-house and through successful installations with many of our customer sites," says Peter Slater, President of Junot Systems. "We are excited to expand our business relationship with Kepware and will continue to work closely with them to make sure our manufacturing customers have validated and supported access to Kepware's leading OPC servers."
"OPC provides the infrastructure for interfacing high level business systems to plant floor processes," says Thomas Burke, President of the OPC Foundation. "Kepware is the solution of choice by the industry, demonstrating leadership through their delivery of an extensive offering of protocols, and through their state of the art OPC Server solution. Junot Systems and Kepware are both long time members of the OPC Foundation and their dedication to developing and delivering the highest quality products is consistently demonstrated through their participation in the OPC Foundation Interoperability workshops. Kepware extensively tests their products and interoperability through participation in the OPC Foundation interoperability workshops held around the globe. This strategy and dedication to quality and interoperability results in Kepware's wide endorsement by all third parties requiring connectivity."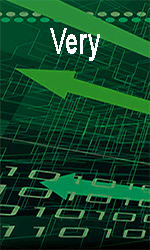 About Kepware
Kepware is the world leader in communication software for automation and offers unique experience in both OPC and embedded device communications. Since 1995, Kepware has focused on the development of communication drivers to automation controllers, I/O and field devices. Operating system support includes; Microsoft Windows Desktop, Windows Server and Windows Embedded (Windows CE and Windows Embedded NT/XP). Today, with over 100 communication protocols, and through the efforts of our direct sales, distribution and embedded partners, Kepware is the leading provider of communications with annual shipments exceeding 100,000 units. Kepware's responsiveness to customer needs and strong partnerships with other leading automation suppliers ensure that your next application will be a success. Ask around and you'll hear why automation professionals everywhere consider Kepware Technologies "Automation's Best Friend". (http://www.kepware.com)
About Junot Systems
Using their patented NLINK technology, Junot Systems, Inc. provides affordable, shrink-wrapped SAP integration solutions that allow companies to connect their plant floor to their SAP systems faster, with reduced risk and at a lower delivered cost than would otherwise be possible. Fast to implement and easy to change, NLINK's reliable, scalable, flexible and manageable SAP Certified interfaces enable companies to remove the risk and delay associated with traditional SAP integration projects.
For more information on the NLINK OPC to SAP Solution please visit the Junot Systems OPC to SAP Solution web site at www.opc-to-sap.com.

---


[Click Banner To Learn More]
[Home Page] [The Automator] [About] [Subscribe ] [Contact Us]