---
Kepware and Stratus Technologies Test and Approve KEPServerEX for Operation of Stratus High Availability Computing Platforms











Portland, ME – Kepware Technologies, the leader in Communications for Automation, announced today that it has worked with Stratus Technologies to test and approve Kepware's KEPServerEX connectivity solution for automation on fault tolerant ftServer® systems from Stratus.
The latest generation of Kepware's OPC server technology, KEPServerEX, was designed to allow users to quickly setup communications from equipment to control and business systems via a wide range of available "plug-in" device drivers and components. Kepware, in partnership with Stratus performed acceptance testing of KEPServerEX in both Serial and Ethernet configurations with both soft key and hard key licensing on several Stratus hardware configurations. Kepware will continue to support and promote Stratus as a fault tolerant computing platform.
In addition, the Kepware iSNMP solution will provide health monitoring of Stratus® ftServer systems through the use of Stratus SNMP extensions to the existing Windows Operating System features. iSNMP is the ideal solution for bridging SNMP managed devices to automation systems via industry standard OPC.
"Many Kepware OEMs and direct customers install KEPServerEX on Stratus ftServer systems today" explains Tony Paine, Executive VP / CTO of Kepware. "Our official testing and promise of ongoing support ensures that they will have the ability to design the most reliable automation systems possible now and into the future."
"Since Kepware and Stratus are leading solution providers in the manufacturing space, our joint customers can now benefit from the reduced risk of fully tested joint solutions," said Frank Hill, Director Worldwide of Manufacturing Sales for Stratus.
"To enable enterprise and plant floor computing to effectively converge, information systems that support manufacturing processes must be continuously available, in the same fashion that control systems are continuously available", according to Craig Resnick, Research Director, ARC Advisory Group. "This cannot be accomplished unless there are connectivity solutions between the enterprise and the plant floor that can support continuous availability. Having Stratus test and approve Kepware's KEPServerEX provides assurance to their manufacturing customers of the integrity of their connectivity solutions."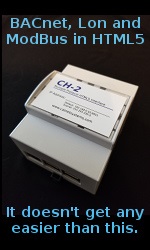 About Kepware
Kepware is the world leader in communication software for automation and offers unique experience in both OPC and embedded device communications. Since 1995, Kepware has focused on the development of communication drivers to automation controllers, I/O and field devices. Operating system support includes; Microsoft Windows Desktop, Windows Server and Windows Embedded (Windows CE and Windows Embedded NT/XP). Today, with over 100 communication protocols, and through the efforts of our direct sales, distribution and embedded partners, Kepware is the leading provider of communications with annual shipments exceeding 100,000 units. Kepware's responsiveness to customer needs and strong partnerships with other leading automation suppliers ensure that your next application will be a success. Ask around and you'll hear why automation professionals everywhere consider Kepware Technologies "Automation's Best Friend". (http://www.kepware.com)
About Stratus Technologies
Stratus Technologies is a global solutions provider focused exclusively on helping its customers achieve and sustain the availability of information systems that support their critical business processes. Based upon its 28 years of expertise in server and services technology for continuous availability, Stratus is a trusted solutions provider to customers in manufacturing, life sciences, telecommunications, financial services, public safety, transportation & logistics, and other industries. For more information, please visit www.stratus.com.

All product and company names listed are trademarks or trade names of their respective companies.
---


[Click Banner To Learn More]
[Home Page] [The Automator] [About] [Subscribe ] [Contact Us]