News Briefs - Updated July 18th
CABA XML/Web Services Guideline Committee States Mission & Objectives
The CABA XML/Web Services Guideline Committee recently defined its mission and objectives at a meeting held in conjunction with CABA's Energy Management Summit for Intelligent Buildings.
The newly enumerated mission declares that the CABA XML/Web Services Guideline Committee is to work cooperatively in an open environment to create a non-binding guideline for the use of Internet communications standards such as XML and Web services for use in broad facility management. The guideline would include, but not be limited to, control and monitoring of HVAC, fire alarm, security, card access, asset management, energy, and other facility related systems and data sources.
The Guideline Committee has the intention of working to complete an initial draft by the first quarter of 2004.
For more information visit http://www.caba.org/aboutus/releases/release39.html
---












Chisholm Middle School Chooses Watt Stopper Daylighting Controls for Energy Savings
SANTA CLARA, CA - July 2003 - Chisholm Middle School in Chisholm, Minnesota has installed The Watt Stopper's LightSaver dimming controls as the centerpiece of its campus-wide energy efficiency program. In addition to daylighting controls in classrooms throughout its 26,000 sq. ft. campus, the school employs occupancy sensors for automatic lighting shut-off. The Chisholm project team selected The Watt Stopper's products for their ability to integrate daylighting and occupancy-based control.
---
Communications Newsletter Fights Industry Hard Times - With No-Obligation Free Subscription
Cabling Standards Update, which serves the datacom, telecom, security, automation, and related industries, will fight the current stagnation in many of these areas with free, no-obligation three-month (six -issue) subscriptions.
To obtain a free six-issue subscription via e-mail beginning with the September 15th edition, all that's necessary is to send name, title + company in an e-mail to cablingstandards@yahoo.com.
---
Altima Breaks into Audio/Video Market with NetZoomAV Solutions
Audio/Video Stencil Download Site for Professionals Using Microsoft Visio® Products
Chicago, Illinois - Altima Technologies, Inc., proudly announces that it has extended the revolutionary NetZoom technology into the Audio/Video vertical market by offering network diagramming solutions for Audio/Video professionals. Altima is widely recognized for standardizing the way traditional diagramming software does network design, diagramming, and presentations in the IT networking arena by offering compact solutions with exact-replica vendor-specific graphics.
Using the NetZoomAV solution, Audio/Video equipment manufacturers, integrators, designers, consultants, installers, helpdesk, sales and marketing teams, resellers, and distributors can produce accurate and detailed Audio/Video system drawings in Microsoft Visio® products quickly and easily. NetZoomAV seamlessly integrates with Microsoft Visio extending the Visio application to produce professional looking diagrams and presentations.
---
AEE Announces Two Online Seminars
Next Generation DDC Open Systems
A Realtime Distance Learning Seminar Earns 0.8 CEU / 8 PDH Presented in 4 Live Teleconferencing Sessions New Program Starts July 28
Realtime Energy System Integration
A Realtime Distance Learning Seminar Earns 0.8 CEU / 8 PDH Presented in 4 Live Teleconferencing Sessions New Program Starts August 18
Jack McGowan, Instructor for Both Seminars
---
LPA-IP - Protocol analyzer for IP-852 channels (Ethernet, 802.11) - The brand new LPA-IP analyzes LonWorks(R) data packets on IP-852 channels and displays the packets on the PC screen the same way as the LPA.
L-IP firmware version 2.0 - The new firmware version 2.0 adds a web server for device configuration, support for the remote LPA operation, support for the LSD tool version 2.0 and much more. The firmware is ready for download.
New website with references section - Our website now has a dedicated section presenting projects completed by our customers using LOYTEC network infrastructure products and tools.
---
Industrial Ethernet Miniature Switch
Downers Grove, Illinois - Contemporary ControlsŇ EISM miniature switching hub in the CTRLinkŇ family was recognized as being the "world's smallest Industrial Ethernet switch." It's ideal where space is at a premium because of shrinking panels and the space limitations of small machines. The EISM-100T is designated as a five-port switch designed for copper wire (10BASE-T and 100BASE-TX. Features include low-voltage AC or DC power sources, support for dual redundant power supplies, provisions for battery backup and UL 508 listed. For more information about our Industrial Ethernet products, visit www.ctrlink.com
Industrial Ethernet NIM Designed for Difficult Environments
Downers Grove, Illinois - Contemporary ControlsŇ has introduced an Industrial Ethernet Network Interface Module (NIM) designed for the building automation industry. It links ISA bus compatible computers to Ethernet local area networks. The IEISA-10T2 supports both the 10BASE-T and 10BASE-2 network media interfaces via RJ-45 and BNC connectors respectively. Connection to either interface is automatically sensed and selected by the module. For more information about our Industrial Ethernet products, visit www.ctrlink.com
---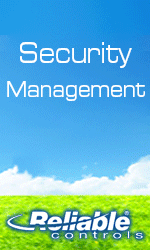 Lighting Control Quick Guide for Hotels Now Available
Santa Clara, CA - The Watt Stopper, Inc. announces the publication of Lighting Controls for Hotels, a quick guide to lighting control for hotels and hospitality facilities. The 12-page publication suggests control solutions for common facility spaces such as guest and meeting rooms, service areas, and public access spaces.
Created for hospitality facilities management as well as lighting control design professionals, the quick guide identifies brief application scenarios that incorporate a range of lighting control products while meeting common design or management goals such as energy savings and energy code compliance.
---
Precidia Technologies forms Alliance with Sensatronics LLC
Alliance will IP enable popular NimbusÔ Meteorological equipment.
Ottawa, Canada - Precidia Technologies, the leader in IP enabling technologies, announced a strategic alliance with Sensatronics LLC, a manufacturer of world leading quality weather instruments. The alliance, which teams Precidia's IP enabling products with Sensatronics NimbusÔ line of weather instruments, establishes a framework for joint R&D activities to help Sensatronics' network of distributors and end users bring their weather equipment onto IP networks.
---
NFPA Americas' Fire Expo
July 22–24, 2003 Miami Beach Convention Center, Florida
3rd annual NFPA Americas' Fire Expo – the international event bringing you the latest, most advanced products, technologies and concepts for delivering fire protection and life-safety solutions. Go to www.nfpaamericasfire.com for current exhibitor list, complete conference details and free on-line registration.
---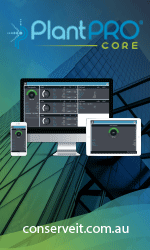 New IEEE 802.3af Power over Ethernet Standard
The Institute of Electrical and Electronic Engineers (IEEE) has approved the 802.3af-2003 standard, which defines the specifications to deliver power over standard Ethernet cables. The standard will be published on or before July 11, 2003, as "802.3af-2003."
Steve Carlson, Chair of the 802.3af Task Force, says, "Thousands of new and innovative products will emerge to take advantage of having the proven robustness and reliability of Ethernet along with power on the same connector."
ARC Senior Analyst Harry Forbes notes that "ARC predicted in 2002 that this new standard will have significant impact in areas where power wiring is a significant cost consideration for Ethernet deployment. Besides the original target of Voice-over-IP (VOIP) systems, many other products in the commercial and consumer sector will take advantage of the ability to provide both device power and networking through a single connection.
---
Practical Controls: A Guide to Mechanical Systems
New book by Steven R. Calabrese. Geared toward the HVAC professional, this book details practical methods of HVAC control, and defines the role of controls in easy-to-understand terms. Book is available at
http://www.fairmontpress.com/store/detail.cfm?id=177&itemid=810
---
Update LonWorks® Conference
Munich's D,O,C October 15 -16th, 2003.
This year brings us a completely new LonWorld® - A new location in Munich, significantly reduced prices for both the conference and exhibitors, a pre-conference seminar for those new to the LonWorks community, and an agenda that is the direct result of extensive collaboration between Echelon and members of the various European LonUsers® Groups. The show will be a great event for learning more about the LonWorks platform and conducting real business. Register at www.lonworldexpo.com
---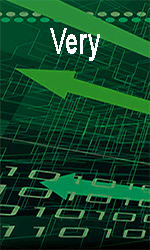 Adept Systems Inc. updates the most affordable IP backbone solution for LonTalk(TM) networks
New version 2.21 firmware adds:
* IP multi-cast * Improved performance * Enhanced interoperability with i.Lon 1000(TM), LonMaker (TM), and Router-ll(TM)
Features include:
* Configurable ANSI/EIA 709.1 to IP router, gateway, and remote packet monitor * FTT-10 or TP/XF-1250 * Companct size and high performance * Remote over IP packet monitoring * Protocol analysis of LonTalk Channels * FREE GadgetAnalyzer PC client * Only ANSI/EIA 852 Standard compliant router with IP multi-cast and 100 Base-T
---
Xcc and ProSyst team up on developing solutions for the industrial and embedded Internet
The IT-Consulting company Xcc uses ProSyst technology as part of innovative solutions in the sectors automotive, industrial engineering, and medical technology
Cologne/Karlsruhe: The software and IT-services company Xcc, specialized in industrial software solutions and embedded systems, cooperates with Cologne-based ProSyst Software AG, the leading technology provider of embedded java and OSGi software. The goal of this partnership is to push common projects and to acquire new customers in the growing markets of automotive, engineering, and medical technology systems. Xcc will contribute professional consulting and project management activities while ProSyst´s tools and products will be used in joint projects.
---
Silent Witness Releases the LumaView IR 75 Infrared Illuminator
Surrey, BC: Silent Witness announces that it has released the LumaView IR 75 infrared illuminator. It offers tough, mission critical monitoring in low light or completely dark conditions and enables IR- sensitive CCTV cameras to produce high quality images under night-time conditions without imposing intensive, obtrusive visible light illumination.
---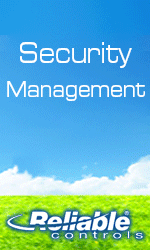 Comtech to provide end-to-end M2M solutions based on Sony Ericsson M2mpower Business Solution.
Sony Ericsson and Comtech have signed a Collaboration Agreement focussing on the delivery of M2M applications across TCP/IP networks. The combination of Comtech technology and the Sony Ericsson M2mpower Business Solution enables customers to rapidly implement cost efficient end-to-end M2M solutions. Sony Ericsson and Comtech technology gives the customer the end-to-end solution through utilisation of Comtech OEM modules, software and service products.
Comtech has a range of footprint compatible network adaptors and µWEB® modules that integrates Sony Ericsson GR47 and GR48 programmable radio devices. µWEB® provide a programmable environment for easy integration into the embedded application whilst at the same time addressing power management, low power options and physical interface issues.
---
EnFlex Corp. Turns 10
On June 17th, 1993 EnFlex was incorporated as Conservation Through Innovation, LTD. (CTI). From our beginnings as energy consultants, the company has grown to be a recognized manufacturer of enterprise connectivity and system integration solutions.
EnFlex Corp. has achieved a recognized position in the market:
· Installed base of over 2,000 site control servers.
· Communication drivers for over 80% of the installed building EMS's.
· Products for facility automation, distributed generation, remote metering, measurement & verification, and enterprise facility management.
---


[Click Banner To Learn More]
[Home Page] [The Automator] [About] [Subscribe ] [Contact Us]