i&i - ProPlan's Studies
Eureka - Roadblocks to Integration in Retail Buildings Swept Away by Internet Protocol
i&i - ProPlan's latest study, "Intelligent & Integrated Infrastructures in Buildings - The Retail Market" shows that in the UK in 2001 some £133 million was spent by retailers on intelligent infrastructures (advanced building services) which accounted for approximately 5% of total retail new construction. The report shows that despite a forecast slow down in new construction in the commercial sector increased penetration will ensure continued growth, for heightened competition will ensure that buildings meet the full requirements of retailers. The study shows that leading edge retailers are installing and demanding integrated holistic solutions that not only make the work and trading place more efficient but mesh with management information systems such as customer relationship management and the wider enterprise resource planning. Therefore to meet client demands it requires all those in the supply chain to both understand not just the interaction between the building services controls but also the business process taking place in the building. However, it will also require the retail business to re-organise the way in which it manages its buildings for the full benefits to be realised.












The report shows that using the latest technology and grouping and integrating areas of control that have common requirements and information needs, first time costs can be lowered, whilst at the same time reducing the building's operating costs. However this cannot be achieved unless the supply side takes on this system integrator role and the current contractual arrangements are changed so that concepts can be conceived at the design stage. The latter has been a major barrier for integration but as the report shows it can now be achieved provided that minor modifications are made to current contractual procedures.
There is currently a high degree of integration of intelligent infrastructures but the vast majority take place at the relatively low level of joining separate islands of control systems. This adds cost to the system and limits the benefits of information interchange. Despite this the demand for integration has grown. The latest web technology has revolutionised the concept of "open systems" and allows more robust and flexible integration at a higher level which both reduces duplicity of hardware and improves the flow and relevance of information. If we can now achieve more for less cost then there must be an abundance of opportunities out there waiting to be converted.
i&i - ProPlan have produced a series of studies that focus on the needs of specific vertical markets, such as retail and hotels, analysing the demand for the different infrastructures such as environmental, electrical management, lighting and security etc. and the interaction with management information systems such as EPOS, EAS, Pedestrian Counting etc.
Despite Unprecedented Growth the China Market for Building Controls is not Fully Ignited
i&i - ProPlan's 2nd edition of their report on the China market for Environmental Controls in buildings shows that it is the fastest growing, least developed and potentially largest market in the world. The market has grown at an average compound rate of 11.5% over the last eight years and in 2002 was worth some US$ 260 million at installed prices. However, this only accounts for 3% of world sales but if it continues growing at the same rate that it has consistently achieved in the last eight years it will reach its predicted status of the second largest country market by 2018, when it overtakes Germany and by 2030 it will be two thirds of the North American market which currently accounts for 46% of total world sales.
Growth in this market is dependent upon new construction output and provided the economy continues to boom this can be relied upon, assuming that economic reforms that are promised through China's membership of the World Trade Organisation are gradually implemented, creating a level playing field for all.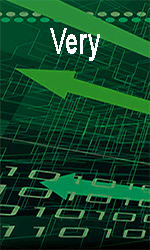 We believe that the impact of SARS will be a temporary speed bump, reducing demand by around 2% per annum for the next 18 months, but the longer term implications of SARS will have a beneficial impact on this market, bringing forward regulations to achieve better control of indoor air quality and higher expenditure in the hospital sector.
Continued growth at the present level is assured for many years to come because the present level of penetration in buildings is almost two orders of magnitude smaller than the highest levels recorded in developed western markets. Currently some 80% of sales are restricted to just three regions surrounding Beijing, Guangdong and Shanghai which account for less than 10% of the country's land mass.
The study shows that the supply side is not fully developed and virtually all ddc product is imported, with just three suppliers taking some 70% of the product market, however the system sales market is more fiercly contested, with local Chinese companies now taking the largest share. The distribution network has been held back by a lack of application engineering skills. This could prove a bottleneck because strong distribution channels are vital in a country having a land mass of some 9.6 million square kilometres, much of it with extremes of climate conditions and poor transportation.
The next five years present major challenges to all those in the supply chain as growth in demand continues across all sectors and the intensity of competition increases. To grow rapidly and profitably in this market will require suppliers to focus on delivering total solutions based on particular vertical building types.
For more information visit our web site www.proplan.co.uk.
---


[Click Banner To Learn More]
[Home Page] [The Automator] [About] [Subscribe ] [Contact Us]