---
ZigBee Adds Huawei Technologies, Schneider Electric and STMicroelectronics To Board Of Directors
Addition of Giants Increases Global and Market Momentum, Endorses Standards Approach











San Ramon, Calif. – June 27, 2006 – The ZigBee™ Alliance, a global ecosystem of companies creating wireless solutions for use in home, commercial and industrial applications, today announced the addition of three industry-leading companies, Huawei Technologies, Schneider Electric and STMicroelectronics, to "Promoter" level. These companies join BM Group, Ember Corporation, Freescale Semiconductor, Inc., Honeywell, Mitsubishi Electric, Motorola, Philips, Samsung, Siemens and Texas Instruments on the ZigBee Alliance Board of Directors.

"Building a comprehensive ecosystem of chipset manufacturers, application developers, and device manufacturers is key to nurturing the market for low power, wirelessly networked monitor and control systems in both home and industrial applications," said Jonathan Gaw, research manager for the Consumer Markets: Home Networking program of IDC, a leading provider of global IT market research and advice. "Technologies such as ZigBee will provide the foundation for a networked home that goes beyond PCs and home entertainment to appliances, lighting, heating and cooling, entryways, and other elements of the home."

Adding original equipment manufacturers (OEM) to the Alliance as well as platform providers expands synergy and expertise within the ZigBee ecosystem while preparing for large scale introductions of new product. ZigBee already offers the largest selection and most robust supply chain of any wireless control technology with 12 compliant platforms. OEMs are actively selling end-user products based on ZigBee for the medical, automated meter reading, marine safety and home automation markets.

"Adding three industry leaders like Huawei Technologies, Schneider Electric and ST as Promoters and to our board of directors provides additional expertise, resources and global support for this thriving ecosystem of companies," said Bob Heile, chairman of the ZigBee Alliance. "One company can do a lot of good on its own, but the strength and synergy of 200 companies working together is unsurpassable. The ZigBee Alliance continues its growth largely because of its universal standards approach, low cost of entry and industry leading price points."

Huawei Technologies was a Participant level member and opted to increase its position within the Alliance. Huawei Technologies is now a leading company in the migration to fixed mobile convergence technology innovation. The company is committed to utilizing wireless sensor technology in telecommunication networks and providing 3G solutions for mobile operators.

"ZigBee is a global well-developed technical standard for emerging short-range wireless connection market," said Lixin Sun, head of wireless research and standardization of Huawei Technologies. "We are expecting more and more potential applications be found when adding ZigBee into our innovative portfolio for integrated fixed and mobile networks."

Schneider Electric was a Participant level member prior to joining the board. Schneider Electric is a major player in building automation and is pursuing selective targeted acquisition strategy to further expand its business and worldwide presence. It is building ZigBee technology into its building control and ultraterminal products.

"Schneider Electric's evaluations and first experiences prove that adding ZigBee technology will offer cost efficient open systems in the future"," said Claude Ricaud, senior vice president of Science & Technology of Schneider Electric. "When you consider the innovation happening within the ZigBee Alliance, the argument for ZigBee becomes even more compelling."

STMicroelectronics was previously a Participant level member of the ZigBee Alliance. ST produces a broad portfolio of semiconductors, ranging from extremely complex system-on-chips to simple diodes, and possesses a global manufacturing network.

"ZigBee is both an open and highly robust standard for wireless control and sensor networks," said Jean-Claude Kaire, director, Wireless Control and Sensor Networks Business Unit, STMicroelectronics. "Hence, it was an easy choice for ST to base its product development for these markets on ZigBee. ST's global presence and large customer base will make a significant contribution to the emergence of new applications and also strengthen ZigBee's drive to become the leading wireless control and sensor network standard."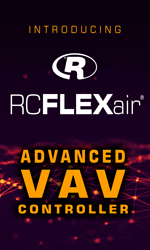 About Huawei Technologies
Huawei Technologies is a leader in providing next generation telecommunications networks, and serves 28 of the world's top 50 operators, as well as over one billion users worldwide. The company is committed to providing innovative and customized products, services and solutions to create long-term value and potential growth for its customers. Huawei's products and solutions include wireless products, core network products, network products, application and software, as well as terminals. Major products are based on Huawei's self-designed ASIC chips and shared platforms to provide high-quality and cost-effective products and solutions with quick response.

About Schneider Electric
Schneider Electric is the world's power and control specialist. Through its world-class brands, Merlin Gerin, Square D and Telemecanique, Schneider Electric anticipates and satisfies its customers' requirements in the residential, building, industry, energy and infrastructure markets. With 92,000 employees and operations in 130 countries, Schneider Electric generated sales of €11.7 billion in 2005 through 13,000 distributor outlets.

About STMicroelectronics
STMicroelectronics is a global leader in developing and delivering semiconductor solutions across the spectrum of microelectronics applications. An unrivalled combination of silicon and system expertise, manufacturing strength, Intellectual Property (IP) portfolio and strategic partners positions the Company at the forefront of System-on-Chip (SoC) technology and its products play a key role in enabling today's convergence markets. The Company's shares are traded on the New York Stock Exchange, on Euronext Paris and on the Milan Stock Exchange. In 2005, the Company's net revenues were $8.88 billion and net earnings were $266 million. Further information on ST can be found at www.st.com.

ZigBee: Wireless Control That Simply Works
The ZigBee Alliance is an association of companies working together to enable reliable, cost effective, low-power, wirelessly networked, monitoring and control products based on an open global standard. The ZigBee Alliance membership comprises technology providers and original equipment manufacturers worldwide. Membership is open to all. Additional information can be found at www.zigbee.org.
---


[Click Banner To Learn More]
[Home Page] [The Automator] [About] [Subscribe ] [Contact Us]