---
Supporting Organizations and Speakers Announced for Net-atHome™2006: the World's most International Connected Home event











Sophia Antipolis, France, June 20, 2006 - Homega Research announces today the conference agenda and the list of the supporting organizations of its Net-atHome™2006 event, to be held on Sept. 26 & 27 in Cannes, French Riviera.
"Net-atHome™ is the most international event in the connected home field, gathering 200 to 300 delegates each year from 25 different countries worldwide. It is the only event in Europe, and one of the few worldwide, that covers the entire connected home domain: addressed topics are not restricted to a particular technology, standard, country, or market segment, thus giving participants a level of overall understanding of the domain (multi-sector by nature) and of its markets (worldwide by nature)", says Karine Valin, Managing Director of Homega Reasearch.
"Net-atHome™ is an event focusing on products and services taking advantage of home networking solutions, and of interfaces (or "home gateways") connecting the home communication infrastructure (or "home platform") to external communication (or "access") networks; thus providing consumers with more attractive functionalities and services for the widest range of applications, including comfort, entertainment, remote control, security, energy management, automation, and working from home. Markets are booming worldwide and I am very happy that Net-atHomeTM2006 will provide the industry with a timely opportunity to interact", clarifies Roger Torrenti, President and CEO of Homega Research.
For its 9th edition, Net-atHome™2006 counts renowned players of the domain among its exhibitors and is being supported by most of the associations and alliances active in the field:
Event Sponsors: DS2 / Echelon Corporation / SPiDCOM Technologies / TEAHA, The European Application Home Alliance / The PLCforum Association / SiConnect / The NEM Initiative
Supporting Organizations: 1394 TA / BCDI / BPL Today / BSF / CABA / Casadomo / CEPCA / DECT forum / Domotica / Domoclick / The ECHONET Consortium / HGI, The Home Gateway Initiative / HomePNA / HomeToys / IBG / IGRS / Internet Home Alliance / ITopHome / The Konnex Association / LonMark International / MoCA / The OSGi Alliance / The UHAPI
Forum / UPA / UPnP / TAHI / UWB / The Wi-Fi Technology Forum / The Wimedia Alliance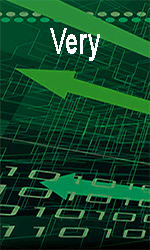 Built upon the basis of very selective criteria, the Net-atHome™2006 conference program provides the most complete vision of Connected Home markets and issues and enables to discuss the most valuable strategies for the coming years.
Featuring high-level speakers from the most active, innovative and strategic players in the domain, this year's Net-atHome
conference program will allow attendees to address all the current connected home markets key issues. "This year, NetatHome
™ features an agenda packed with top-notch speakers", continues Roger Torrenti. "We are looking forward to hearing different views on the connected home domain and debate on current technologies/products/services".
Top-notch Speakers: DS2 / CSIR / Texas Instruments / Echelon / CERTH / Home Gateway Initiave / US Commissionner /
IGRS / Lenovo / RadioShack Corporation / SPiDCOM Technologies / Caoxys / Philips Home Networks / MVV Energie /
Siemens / Procter & Gamble / Homega Research / Ember Corporation / European Commission / Rose Vision / France
Telecom / SiConnect Ltd / the OSGi / ProSyst Software / PULSERS / TES Electronic Solutions GmbH / Metalink Broadband /
ZigBee Alliance / Zensys / Intellon / Ilevo / UPA / Etc
Session 1 Get Ready to address global market
Session 2 From home control to entertainment: leading-edge solutions for Today
Session 3 Just listen to what consumers want!
Session 4 Today's home of the future
Session 5 Key challenges for the future
Session 6 Perspectives of dueling solutions: domination, disappearance or coexistence?
For more information about participating in Net-atHome™2006 as a visitor, speaker, sponsor/exhibitor, endorser, or media partner, please visit the event dedicated website (www.net-athome.com) or email us at info@net-athome.com
---

[Click Banner To Learn More]
[Home Page] [The Automator] [About] [Subscribe ] [Contact Us]