---
New Beckhoff CX9000 Embedded PC Reduces Size and Energy Consumption
Cost effective and compact CX9000 Embedded PC features XScale® technology for greater energy efficiency











MINNEAPOLIS, June 28, 2006 – With the new CX9000 Embedded PC, Beckhoff Automation shrinks PC-based control technology into a compact, I/O Bus Coupler-size housing. Despite the miniature size and the exceptionally affordable $500 (U.S.) price tag, the CX9000 offers ample computing capacity – even for complex automation tasks – and includes a 100MB Ethernet connection as standard. A key feature of the CX9000 is an energy-saving 266 MHz Intel® IXP420 CPU with XScale® technology that runs Microsoft Windows CE as the operating system.
The CX9000 is cabinet-friendly through simple and efficient DIN rail mounting. In combination with Beckhoff I/O Bus Terminals (fully Ethernet compatible) or high speed EtherCAT I/O Terminals, the CX9000 Embedded PC is a cost effective and compact Ethernet controller for PLC and motion control applications. The CX9000 is also equipped with Beckhoff's high-performance TwinCAT automation software.
With the CX9000 Embedded PC, Beckhoff presents a scalability expansion in the CX Embedded Controller family. This places the CX9000 at the entry level of Beckhoff Embedded PC control – the well-established CX1000 is for mid-range applications and the new CX1020 is for the high-end Embedded PC control applications.
"The CX9000 rounds out the Beckhoff embedded PC family very nicely," said Graham Harris, president, Beckhoff Automation. "It gives machine builders and users an extremely low-cost entry point to move away from traditional PLCs while staying in synch with the steady march toward open industrial Ethernet for automation and control. Upward scalability is seamless from mid- to high-end embedded PCs and - if needed - several degrees higher through the use of cabinet-mounted industrial PCs from Beckhoff."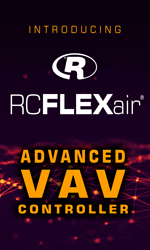 The CX9000 requires no external storage media - the device boots the operating system from internal flash memory. Due to the low power consumption, no fan is required within the specified operating range. The device is modular and features a very compact design, measuring only 47 x 100 x 91 mm in its basic configuration.
Two RJ 45 sockets that are internally connected to an integrated switch are available in the basic configuration. This simplifies wiring of several CX9000 units in a line topology, such as distributed I/O stations in building automation applications. Additional system interfaces can be added as required, such as DVI/USB, RS232, RS422/RS485 or a compact flash module as a mass storage device.
Like all Beckhoff controllers, the CX9000 automation device is programmed using TwinCAT. The unit itself contains the runtime environment for PLC and motion control. Microsoft Windows CE enables the creation of fully graphic user programs, which are able to satisfy high user expectations thanks to the graphics chip integrated in the CX9000.
Visit www.beckhoffautomation.com for more information.
---


[Click Banner To Learn More]
[Home Page] [The Automator] [About] [Subscribe ] [Contact Us]