---
Echelon Technology Adopted as Chinese Standard for Control Networking
LonWorks® Platform Now a Control Standard in North America, Europe and Asia











(San Jose, CA - July 17, 2006) - Echelon Corporation (NASDAQ: ELON), a global networking company providing technology and solutions for controls, smart metering, and energy and environment management, today announced that its control technology has been incorporated in the Chinese national standard for control applications. The Standardization Administration of China (SAC) has formally adopted Echelon's LonWorks® technology in the following control network technology standards: GB/Z 20177.1-2006: Protocol Specification; GB/Z 20177.2-2006: Power Line Channel Specification; GB/Z 20177.3-2006: Free-Topology Twisted-Pair Channel Specification; and GB/Z 20177.4-2006: Tunneling Component Network Protocols over Internet Protocol Channels.
"We are pleased to incorporate LonWorks technology into the Chinese standards system for automation," said Ou Yang Jin Song, General Secretary of National Technical Committee 124 on Industrial Process Measurement and Control of Standardization Administration of China and Vice President of Instrumentation Technology & Economy Institute, PRC. "This progressive and reliable control networking platform will enable Chinese manufacturers to accelerate their adoption of advanced control technologies in Chinese markets and lays the foundation for other agencies within China to adopt derivative standards. Furthermore, this standard allows Chinese companies to easily transition from a domestic focus to an international focus since GB/Z 20177-2006 is compliant with existing ANSI and CEN control standards."
"In our view, GB/Z 200117 is the first step in creating a new building automation standard for China. We believe that the new GB/Z 200117 standard will help drive the development of the Chinese construction community toward the use of advanced networking technology," said Lai, Ming, Director General of Department of Science and Technology, China's Ministry of Construction.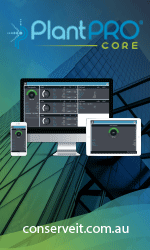 "We entered into a partnership with Echelon to promote the concept of 'open' building technologies in China based upon the LonWorks platform. Making LonWorks a GB standard eliminates any doubt in the Chinese market that the platform is a safe and secure investment," said Li, Jisheng, Vice President of Tsinghua Tongfang Co., LTD, China's third largest PC maker and largest IT integrator. "We believe that the new standard will foster a rapid acceleration of LonWorks based projects in the building and other markets and look forward to taking a leadership role making this happen."
Various standards bodies worldwide have already adopted Echelon's platform into their industry standards in order to increase efficiency, help reduce overall manufacturing and maintenance costs, and to assist in opening the door for business opportunities around the globe. The North American building, home, industrial and transportation automation industries all currently have standards based upon the LonWorks platform and/or the communications protocol of the LonWorks platform. European building, petrol station, and several governments have all standardized on the LonWorks platform. The platform is the technology that underlies the world's largest smart metering deployment of over 27 million residential electricity meters and is slated for use in smart metering applications for up to an additional 1.1 million residential and light commercial electricity meters in Sweden, The Netherlands and Australia by the end of 2007.
"Our vision is one where every electronic device will one day be on a network. Echelon's LonWorks platform is the most widely used and open platform in the world today, enabling a multitude of applications and benefits in various industries worldwide. It is the only platform that is proven in so many industries and is clearly the leading way to connect everyday devices," said Ken Oshman, Echelon's chairman and CEO. "We have made significant steps toward enabling this vision in many industries worldwide. Echelon's LonWorks platform has been widely adopted in building, industrial, and railway automation by many large Chinese companies already, but the creation of the GB/Z 20177-2006 standard is a significant milestone in the adoption of the LonWorks platform as a worldwide control standard. We believe that this move will be a catalyst for the adoption of LonWorks based solutions and products in one of the world's fastest growing economies and controls markets."
About the Standardization Administration of China (SAC)
The Standardization Administration of the People's Republic of China (SAC) is authorized by the State Council and is under the control of AQSIQ to exercise administrative functions and carry out centralized administration for standardization in China. The provinces, autonomous regions, municipalities, cites and counties are also setting standardization departments in their governments. The SAC executes business administration of those province-level bureaus of technical supervision and executes directive administration in the system of under province-level bureau of technical supervision.
The State General Administration of the People's Republic of China for Quality Supervision and Inspection and Quarantine (AQSIQ) is a law enforcement administrative organization of the State Council in the field of quality, metrology, entry-exit commodities inspection, entry-exit health quarantine, entry-exit animal and plant quarantine, certification, accreditation and standardization.
More information regarding the SAC can be found at http://www.sac.gov.cn.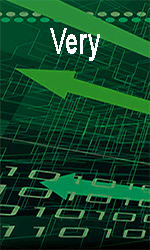 About Echelon Corporation
Echelon Corporation (NASDAQ: ELON) is a pioneer and world leader in control networking — networks that connect machines and other electronic devices — for the purpose of sensing, monitoring and controlling the world around us. Echelon's LonWorks platform for control networking was released in 1990 and has become a worldwide standard in the building, industrial, transportation, and home automation markets. Launched in 2003, Echelon's Networked Energy Services (NES) system is an open, extensible, advanced metering infrastructure that can bring benefits to every aspect of a utility's operation, from metering and customer services to distribution operations and value-added business. In 2005 Echelon released the world's first embedded control network infrastructure, the Pyxos™ platform. The Pyxos platform extends the benefits of networking inside machines to the sensors and actuators that make them function and expands the reach and power of LonWorks control networks.
Echelon has been a leader in the advanced metering infrastructure market, providing the underlying network technology for the world's largest advanced meter management (AMM) project in Italy, with over 27 million connected electricity meters and more recently, winning tenders to provide the NES system to 700 thousand to 1.1 million customers for utilities in Sweden, The Netherlands and Australia.
Echelon is based in San Jose, California, with offices in China, France, Germany, Italy, Hong Kong, Japan, Korea, The Netherlands, and the United Kingdom. Further information regarding Echelon can be found at http://www.echelon.com.
---


[Click Banner To Learn More]
[Home Page] [The Automator] [About] [Subscribe ] [Contact Us]