---
Clasma Events Inc. Launch Wi-Tivity Conference & Expo











DALLAS, TEXAS—17th July, 2006 Clasma Events Inc. the organisers of the BuilConn, M2M Expo & Conference and GridWise, today announced the launch of a new conference to focus on Wireless Connectivity. Wi-tivity will be the first event to focus on the use wireless as a connectivity media for the control and monitoring of devices and systems.
Wi-tivity will cover topics such as wireless mesh such as ZigBee, sensor networks, IP focused wireless networks such as Wi-Fi and WiMAX as well as longer range GPRS and 3G technologies. Wi-tivity is positioned to help the development and growth of M2M and the Pervasive Internet and will focus on both the technology developments within this emerging space as well as the adoption of these technologies, the applications of wireless in control and monitoring and business development issues.
An early supporter of ConnectivityWeek is the ZigBee Alliance, "We are committed to supporting the events surrounding ConnectivityWeek and feel strongly that these conferences are critical vehicles to help develop the adoption of wireless in control and monitoring applications" said Bob Heile, ZigBee's Chairman. "We feel that an event focused on this subject will highlight wireless based control and monitoring as a unique market with significant potential".
The first Wi-tivity event will be on 3rd to 5th October 2006, at The RAI Congress Centre Amsterdam, The Netherlands, as part of ConnectivityWeek™ Europe. The follow up event will be held as part of ConnectivityWeek Asia-Pacific being held in Singapore 14th to 16th November 2006.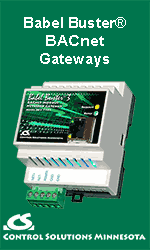 "Wi-tivity is a natural addition to the ConnectivityWeek family of events" stated Anto Budiardjo, Clasma's President and CEO "We have covered the wireless subject for some time now as part of BuilConn and M2M, the birth of Wi-tivity increases the importance and visibility of wireless, as technology matures and products and applications are rolled out".
For further information go to www.wi-tivity.com.
ZigBee: Wireless Control That Simply Works
The ZigBee Alliance is an association of companies working together to enable reliable, cost effective, low-power, wirelessly networked, monitoring and control products based on an open global standard. The ZigBee Alliance membership comprises technology providers and original equipment manufacturers worldwide. Membership is open to all. Additional information can be found at www.zigbee.org.
About Clasma Events Inc.
Clasma Events Inc. was formed solely to organize and manage technology events around the area of smart connected devices, and the subsequent impact to industry and business. Based in Dallas, Texas, with a network of associates and partners around the U.S. and across the globe, Clasma Events is a virtual organization, leveraging the power of the Internet for B2B-centric organization of events. For more information please go to www.clasma.com.
---


[Click Banner To Learn More]
[Home Page] [The Automator] [About] [Subscribe ] [Contact Us]