---
Richards-Zeta (RZ) and Cisco Connected Real Estate (CCRE) Business Opportunities Accelerating at a Rapid Pace World-Wide.











Santa Barbara, CA - July 12, 2006 - The RZ and CCRE relationship, business opportunities and projects are accelerating at a rapid pace around the world. Richards-Zeta attended the latest CCRE Summit at the Cisco Campus in Plano, Texas last week to hear and see the news about the newest CCRE projects. Next week, Richards-Zeta is headed to Cisco's San Jose Campus to attend yet another training and provide education for Richards-Zeta's Mediator MPX Hardware/Software Solution.
From the RZ perspective, CCRE can be many things depending on what the goals and objectives are for the customer. For example; in last weeks training, Cisco demonstrated CCRE projects where the applications running on the IP backbone and available via the Cisco phones were software packages developed for the hospitality industry, which is a huge market for Cisco.
In remembering the pyramid graph which demonstrated the building systems on the left side and the information systems and building applications on the right side, separated by the IP Backbone running down the core, it is clear that there must be some device, often referred to as "middleware", which integrates the two. RZ is the pathway to integrating those systems, thus the ones making CCRE real from an integration application. In other words, TRUE building systems integration versus pure software applications is what differentiates RZ and the Mediator MPX platform and provides our System Integrator Partners exclusive opportunities.
RZ is working on a number of projects where we are leading the industry on brining the vision of true building systems integration into a reality. RZ Systems Integrator (SI), Open Systems Design, LLC. in Old Bridge, New Jersey just completed a CCRE project for the Novo Nordisk Laboratories, where the customer installed the IP backbone with Cisco VoIP phones as part of the build out of the new facility while the RZ SI, provided the RZ building automation system and integrated with over 5 different protocols for 8 mechanical and electrical systems. Open Systems is now working with their customer to provide specific data on the Cisco phones. This is creating CCRE opportunities at a level that only Richards-Zeta can deliver on!
RZ and CCRE are working together, along with RZ SI Partners, to provide the customer with the information they need to help run their business more effectively and efficiently. It is INFORMATION that the customer uses to determine if their facilities are delivering the ROI or ROA they need to measure performance, provided by the Mediator MPX platform.
CCRE is here and it is REAL and it is being marketed by a number of different Cisco Technology Partners but NO ONE can do what the Mediator MPX can do and Richards-Zeta is here to help you deliver that message to your customers. RZ is the market leader and Cisco Partner in providing multi-protocol integration which creates new value to the customer in giving them the information they need to help manage their business. Call RZ today for more details on how to get on board the CCRE Team.
About Richards-Zeta (RZ)
Richards-Zeta Building Intelligence, Inc. (RZ) is a manufacturer of IP centric building integration controls. Richards-Zeta has a legacy of first to market innovations, including perfectHOST®, the industry's first all in one graphical programming and graphical user interface package, now an integral component of the OMEGA® platform suite. For more information on Richards-Zeta please go to: www.richards-zeta.com.
About Cisco Systems, Inc.
Cisco Systems, Inc. (NASDAQ: CSCO), the worldwide leader in networking for the Internet, this year celebrates 20 years of commitment to technology innovation, industry leadership and corporate social responsibility. Information on Cisco can be found at http://www.cisco.com.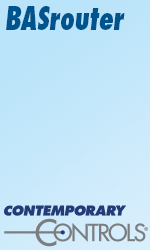 July 14, 2006 Richards-Zeta Middle East and Near East CCRE Support Announcement
Richards-Zeta Building Intelligence, the leader in systems integration and protocol normalization, is pleased to announce the certification of 2 new System Integrator Strategic Partners to support the Cisco CCRE Program in the Middle East and Near East markets.
PHARAOH-TECH INC,
Pharaoh-Tech or P-T is a very large multi-discipline organization headquartered in Cairo, Egypt with sales, engineering, installation and technical support capabilities with a history of over 2,400 installations all over the greater Middle East region.
SECUTECH AUTOMATION
Secutech Automation (India) Pvt Ltd is currently one of the Leading Systems Integrators in the field of Electronic Security Systems and Facility Management Solutions in India. Secutech operates from 24 x 7 office headquartered in Mumbai (The Financial Capital of India) and has its Branch Offices in Bangalore, Hyderabad, Chennai & Delhi.
Richards-Zeta is excited to be represented by both of the above companies which bring highly skilled and large resources to the CCRE opportunities and RZ is looking forward to working with our partners and Cisco to further develop and deliver the highest level of technology, quality and value to our collective customers. For additional CCRE support materials please refer to our website at: www.richards-zeta.com
---


[Click Banner To Learn More]
[Home Page] [The Automator] [About] [Subscribe ] [Contact Us]