---
Berk-Tek and Ortronics/Legrand Introduce New Marketing Initiatives for NetClear ESS (Electronic Safety and Security)











New London, CT and New Holland, PA (June 25, 2007) – Ortronics/Legrand and Berk-Tek, a Nexans Company, are pleased to introduce a new brochure, along with additional web content focusing on the NetClear ESS (Electronic Safety and Security) structured cabling solutions. To reinforce education on structured cabling in the video surveillance market, a technical session on the "Path to IP" will be presented at the BICSI Region Meeting on July 23 at Hershey Inn (Hershey, PA).
NetClear ESS builds upon the enterprise structured cabling solutions from Berk-Tek and Ortronics/Legrand, and provides added value for the security and surveillance market as technology evolves to include IP-connected devices, such as CCTV cameras, access control and other building automation systems. The brochure serves as an excellent tool for I.T. managers and security integrators, who recognize that designing their surveillance systems according to TIA industry standards, which are based on structured cabling, will ensure network compatibility with current and future technologies, and improve their return on investment.
The brochure provides a look into the three scenarios that provide a path to IP and includes a city view poster of different vertical markets, video system requirements and suggested cabling systems. This includes addressing the structured cabling needs for an analog camera environment, a hybrid environment and a total IP-solution utilizing both fiber optic and UTP copper cabling. "We recognize that traditional legacy analog cameras are still the majority installed base, but that there will be a progression to digital security cameras," states Todd Harpel, Director of Marketing for Berk-Tek, a Nexans Company. "However the common thread is that the structured cabling system can be applied to both analog and digital cameras to create a total IP-addressable environment," he adds.
The NetClear web site (www.netclear-channel.com) features a special section dedicated to NetClear ESS to include the brochure, lab reports, articles and white papers, as they evolve and become available. The NetClear ESS product solution sets include copper, from Category 5e to 10G, and fiber, from indoor to outdoor cables, to suit any environment and any budget for all data, voice and video applications. "By applying the same cabling expertise as the IT enterprise market, Ortronics/Legrand and Berk-Tek can offer a parallel network specifically designed to migrate CCTV and other building automation applications to run efficiently utilizing the same structured cabling principles," states Marybeth Marx, Vice President of Marketing, Ortronics/Legrand.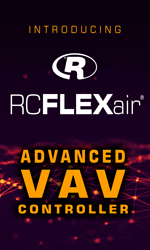 On July 23 at the BICSI Northeast Region meeting, to be held at the Hershey Inn (Hershey, PA), Carol Everett Oliver, RCDD, Marketing Analyst for Berk-Tek, will present a technical session entitled "The Path to IP: Structured Cabling for Surveillance and Security" to BICSI members including cable contractors, IT managers, distributors and manufacturers. This will be a "vendor-neutral," in-depth presentation on the changing goals of the security system as it evolves from a reactionary function to a pro-active function and the procedures needed to achieve this. Moving from a legacy analog system to a digital IP-based system does not mean overhauling existing cameras and equipment investments. Ms. Oliver will present structured cabling scenarios to address these different surveillance and building environments.
For your free copy of the brochure or more information on NetClear ESS, call 1-888-879-0724 or visit our web site at www.netclear-channel.com.

About the NetClear Alliance
NetClear is a Technology Alliance between Berk-Tek, a Nexans Company, and Ortronics/Legrand to provide advanced, end-to-end co-engineered solutions for enhanced Category 5e, Category 6, Augmented Category 6 – 10 Gigabit and optical fiber channels – all backed by a 25-year warranty.

About Berk-Tek, a Nexans Company
For more than 45 years, Berk-Tek has been a leading manufacturer of more than 100 different network copper and fiber optic cable products designed to transport high-speed voice, data and video transmissions. For more information, visit www.berktek.com.

About Ortronics/Legrand
Ortronics/Legrand is a global leader in commercial Category 5e, Category 6 and 10 Gig copper, fiber optic, wireless and residential/MDU high performance, high capacity structured cabling systems. For more information, visit www.ortronics.com.

---


[Click Banner To Learn More]
[Home Page] [The Automator] [About] [Subscribe ] [Contact Us]