---
Energy Efficiency Strong Focus of ASHRAE Meeting











ATLANTA – A move toward sustainability was highlighted at the ASHRAE '007 Annual Meeting held in Long Beach.
The meeting theme of "ASHRAE '007: Naturally . . . Nobody Does it Better," was reinforced by a large turnout for overall meeting attendance, an expanded technical program and launch of the Society's first certification program.
Some 1,600 members came together to support the Society's mission of advancing HVAC&R to serve humanity and promote a sustainable world.
The attendance was an increase of nearly 100 over the 2006 Annual Meeting in Quebec City. Registration for social events, also up over previous annual meetings, was 575 for the Welcome Party; more than 490 for the president's luncheon; and 412 for the Members' Night Out.
Kent Peterson, P.E., was inducted as the Society's president for 2007-08. Through his theme, Greater Efficiency Today, Blue Skies Tomorrow, Peterson emphasizes innovation in the quest for sustainability in the built environment. He notes that "energy efficiency should always be the elegant alternative to fuel consumption." As such, he encourages ASHRAE members and the industry to be more innovative in their thinking, more daring in their creativity, and more dedicated to their pursuit of best practices that will dramatically improve building energy performance.
Two popular events were motivational speaker Bertrand Piccard, who shared his story about setting a world record for his nonstop circumnavigation of the Earth in his Breitling Orbiter balloon in 1999, and Bernard Amadei, Ph.D., founding president of Engineers Without Borders - USA and the co-founder of the Engineers Without Borders-International network.
Top-selling publications at the meeting were the new ASHRAE GreenGuide: The Design, Construction and Operation of Sustainable Buildings; the ASHRAE HVAC Design Manual for Hospitals and Clinics, ANSI/ASHRAE Standard 62.1-2007, Ventilation for Acceptable Indoor Air Quality, and the ASHRAE Pocket Guide.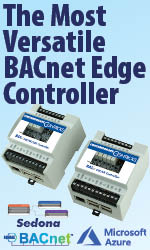 ASHRAE launched an expanded technical program on Wednesday with additional programs in focused areas to draw in more of the local audience and bring in new meeting attendees. Tops draws were sessions related to exergy, data center cooling and refrigeration. The theme of the program was Conserving Natural Resource Use in Buildings.
The ASHRAE Learning Institute courses also were well-attended, with top-drawing courses dealing with natural ventilation and health care.
ASHRAE also launched its first certification program in health care facility design. Some 40 people took part. The examination will be available on computer at testing centers in the U.S. and Canada by mid-August.
The next certification program will focus on sustainability/high performance building, and is scheduled to launch at the 2008 Annual Meeting. Two forums held in Long Beach to discuss the body of knowledge that should be covered in future certification programs related to sustainability and commissioning were well attended. For more information, visit www.ashrae.org/certification.
ASHRAE will hold its 2008 Winter Meeting, Jan. 19-23 in New York, accompanied by the AHR Expo, Jan. 22-24. For more information, visit www.ashrae.org/newyork.
ASHRAE, founded in 1894, is an international organization of some 50,000 persons. ASHRAE fulfills its mission of advancing heating, ventilation, air conditioning and refrigeration to serve humanity and promote a sustainable world through research, standards writing, publishing and continuing education.
---

[Click Banner To Learn More]
[Home Page] [The Automator] [About] [Subscribe ] [Contact Us]