---
Matrox Graphics Partners with BOSaNOVA for Multi-Display Thin-Computing Solutions
BOSaNOVA XTC-1300 Thin Client with integrated Matrox EpicA hardware and software supports up to four monitors











Montreal, Canada, July 10, 2007 — Matrox Graphics, the leading manufacturer of graphics solutions for professionals, today announced integration of its Matrox EpicA multi-display hardware and software suite for thin computing with the BOSaNOVA XTC-1300 Thin Client. By integrating Matrox EpicA with BOSaNOVA's XTC-1300 – their most powerful thin client to date – users will have the ability to connect up to four monitors to a single system. Increased screen real estate means users can keep more information visible at once and avoid the need to toggle between applications, thereby reducing errors and increasing their productivity.
"Matrox is pleased that BOSaNOVA has chosen to integrate EpicA into their product line-up," says Mohamed Jivraj, product manager, Matrox Graphics. "EpicA's multi-display video capabilities and remote desktop management controls will be invaluable to BOSaNOVA users seeking a multi-display thin-computing environment that feels similar to working locally with multiple displays."
Matrox EpicA hardware includes dual (EpicA TC2 and EpicA TC2-Lite) and quad (EpicA TC4) multi-display graphics cards, which feature low power consumption, support for high-resolution digital or analog displays and support for Pivot mode*. The EpicA software suite, installed on the server side, includes Matrox PowerDesk EpicA, which enables multi-display awareness for remote desktops, and Matrox PowerSpace EpicA, which allows for multi-display virtual workspace capabilities. Matrox EpicA supports RDP version 6.0, RDP version 5.2, Citrix ICA client 9.x, and Presentation Server 4.0 on Windows platforms, and Linux ICA client 9.x and rdesktop 1.4.1 on Linux platforms.
"Integrating Matrox EpicA with the XTC-1300 allows thin-client users to display large amounts of information at higher resolutions across multiple monitors," says Martin Pladgeman, BOSaNOVA President. "Matrox's reputation, expertise in multi-display products, and commitment to quality make this partnership an obvious fit."
BOSaNOVA XTC-1300 Thin Clients are available with a 1.3 GHz processor, an 802.11 b/g internal wireless option and built in PCI and PCMCIA slots for additional flexibility. Additionally, the XTC-1300 boasts the 8X AGP Graphics Accelerator, one of the fastest graphics processors available in a thin client.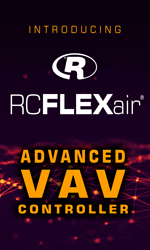 Availability
For more information on purchasing BOSaNOVA thin clients with integrated Matrox EpicA graphics cards visit http://www.bosanova.net/thinclient/xpe-1300.html, email sales@bosanova.net, or call 866-865-5250. For more information on Matrox EpicA hardware and software, visit www.matrox.com/graphics/en/finent/products/epica/series.php.

About Matrox Graphics Inc.
Matrox Graphics Inc. is the leading manufacturer of graphics solutions for professionals and has been delivering high-quality, innovative 2D/3D and video graphics accelerators for more than 30 years. Creator of the multi-display phenomenon, Matrox combines its proven graphics chip designs, reliable software development and dependable card manufacturing expertise to produce products that are reputed worldwide for their superior image quality, practical ingenuity and unwavering stability. Matrox Graphics designs and supports graphics solutions optimized for utility, empowering professionals to see more and do more. A privately held company headquartered in Montreal, Canada, Matrox has international offices in the United States, the United Kingdom, Ireland, Germany, Italy and Hong Kong. For more information, visit www.matrox.com/graphics.

About BOSaNOVA, Inc.
BOSaNOVA, Inc is a privately held company headquartered in Phoenix, Arizona. The company is principally engaged in the design and development of security solutions, thin clients and network appliances. The company's solutions include a highly refined user interface, remote management software, and performance optimization. The company's products are sold through a worldwide network of IBM and CITRIX Business Partners. Industry affiliations include membership in IBM's PartnerWorld for Developers, Citrix Global Alliance Partner Program, and the Microsoft Partner Program. For more information, visit www.bosanova.net.

---


[Click Banner To Learn More]
[Home Page] [The Automator] [About] [Subscribe ] [Contact Us]