---
Zensys' Third Generation Z-Wave Chip in Mass Production
Next Generation of Wireless Home Control Technology Now Readily Available to Consumers











Fremont, CA - July 12, 2007 - Zensys, developer of the award-winning Z-Wave wireless home control standard, today announced that its third generation Z-Wave chip - the ZW0301 - is in mass production. The ZW0301 is the industry's lowest cost, lowest power consumption chip for wireless control and automation.
"We continue to push the envelope when it comes to innovation in wireless control and automation," said Tony Shakib, president and CEO of Zensys. "Z-Wave is the most mature command and control technology on the market and we're excited about the growing global ecosystem of Z-Wave products."
Z-Wave enables one-touch wireless control of a wide variety of home devices including lighting, entertainment, blinds, appliances, HVAC, access and security systems, and more. New features of the Z-Wave ZW0301 Single Chip include the ability to support battery-to-battery networks, lower power consumption, and full interoperability with previous Z-Wave products. Depending on the volume, the ZW0301 has 15 to 30 percent lower cost than the 200-series generation of Z-Wave chips.
The third generation Z-Wave chip will assist with the development of new marketplace opportunities, such as digital home healthcare and energy conservation.
"One of the primary benefits of the next generation Z-Wave chip is its lower power consumption, which will enable its use in a greater variety of consumer electronics products and further grow the number of companies developing Z-Wave products," stated Mark Walters, chairman of the Z-Wave Alliance.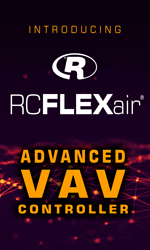 Z-Wave enabled products are already available from leading consumer brands in more than 170 products, giving Z-Wave a significant time-to-market advantage over competing wireless home control solutions. More then 160 companies - including industry giants Cooper Industries, Danfoss, Intel, Intermatic, Leviton, Monster, Universal Electronics (UEI), and Wayne-Dalton - are members of the Z-Wave Alliance and have selected Z-Wave as their home control technology of choice.
About Z-Wave
Z-Wave® is the first technology to bring affordable, reliable and easy-to-use wireless control to every aspect of daily life - the home, consumer electronics, healthcare, and energy use, to name a few. Z-Wave is an award-winning, proven and interoperable wireless mesh networking technology that allows a wide array of devices in and around the home to communicate including lighting, appliances, HVAC, entertainment centers, and security systems. Z-Wave brings many benefits to everyday life including remote home monitoring, home healthcare, safety and security, and energy conservation. Z-Wave certified products are currently available from leading consumer brands in more than 170 products. Z-Wave is the recipient of the 2006 Wall Street Journal Technology Innovation Award in the wireless category, the CNET "Best of CES Award" in the enabling technologies category, along with PC World's 2006 World Class Award, which recognizes the 100 best technologies and products of the year. For more information about Z-Wave please visit www.z-wave.com.

Z-Wave® is a registered trade mark of Zensys, Inc. and its subsidiaries in the United States and other countries.
---


[Click Banner To Learn More]
[Home Page] [The Automator] [About] [Subscribe ] [Contact Us]