---
End-Users Demand LonMark International Certified Products
Market preference for LonMark Certified Products reflects end-user demand for open, future proof control solutions.
Source: LonMark International Jul 17, 2007 05:21:34











(PRLog.Org) – LonMark International (LMI) is experiencing heightened demand from manufacturers to get their controls devices LonMark Certified. The increased demand is a direct result from end-users who request LonMark Certified Products to be used in their systems.
The industry preference for open systems coupled with end-user expectations for greater energy efficiency and lower operational costs has propelled LonMark to being the market leader for product certification. Only LonMark Certified Products, labelled with the LonMark Logo, are certified to meet LonMark Guidelines for interoperability and the freedom to choose the best products from different manufacturers.
With over one million devices utilizing the LON technology, LonMark Certification is rapidly becoming a mainstream business requirement. Lon integrators have installed over 300,000 open systems worldwide. "The overwhelming call for LonMark certified products from end-users is setting an industry benchmark for control devices," explains Ron Bernstein, Executive Director of LonMark International. "The certification creates a standard of excellence for products and the foundation for an open, interoperable system. Specifiers are requiring LonMark certification of products in their specs to ensure the most robust solutions in the industry."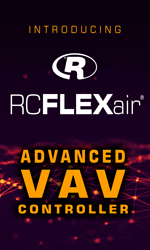 To accommodate the ever rising demand for LonMark Certified Products, LMI has made certification more convenient with the LonMark Certification Tool (LCT). The LTC is a Web-based application designed to speed the process and reduce the cost of certifying devices. LonMark Member manufacturers and producers can get their new products approved in-house using the simple LTC program.
LonMark International began offering interoperable device certification in 1997. Now, over 700 products have been LonMark Certified with more being approved each year. A complete list of each product certified is available on the LonMark website at www.lonmark.org. With over 600 members worldwide, LonMark is a leader in the controls industry for interoperable, energy efficient control solutions particularly with its expansive offerings including product and professional certification, education, training, and information.
About LonMark International
Since 1994, LonMark International has been committed to educating the market on the value of open systems and providing tools, resources, and support for its members. LonMark has presense in the Americas, Asia, and Europe. LonMark membership is open to anyone interested in the development, specification and use of interoperable products utilizing ANSI/CEA 709.1 and related standards.
For more information or to join LonMark visit www.lonmark.org.
---


[Click Banner To Learn More]
[Home Page] [The Automator] [About] [Subscribe ] [Contact Us]