---
Texas School District Approves Contract For $1 Million in Facility Upgrades











TAC to Implement Energy Efficiency Capital Improvements Designed To Save $28,000 Annually, Earning a $20,000 Rebate
DALLAS – July 26, 2007 – The Jefferson Independent School District (ISD) in Jefferson, Texas, approved a $1 million performance contract with the Energy Solutions division of TAC. TAC will provide facility upgrades to improve operations, comfort, and efficiency at all district schools, with major heating and air-conditioning upgrades specifically aimed at two schools. TAC guarantees that the district will reduce utility costs by almost $28,000 annually when the project is completed. In addition, the contract qualifies Jefferson ISD to receive a one-time rebate of $20,000 from AEP, the local electric utility provider.
TAC is delivering this project through performance contracting, a turnkey contracting method whereby the design, construction, commissioning, and performance measurement is incorporated into one guaranteed fixed price. Improved facility efficiency, better comfort, and fewer maintenance needs are among the long-term benefits TAC delivers as the single provider accountable for all aspects of the project. Performance contracting projects can be funded in a variety of ways, including a third party tax-free municipal lease purchase, which was the preferred financing method of Jefferson ISD. TAC guarantees a specific amount of savings each project will achieve and agrees to pay the difference if that savings amount is not realized. Typically, new, more efficient equipment and upgraded facility automation systems generate the majority of utility savings, as well as maximize energy efficiency and occupant comfort.
Although Jefferson ISD recently passed a bond to upgrade all schools, the district was unable to implement all the improvements they needed. Items not covered in the bond included replacement units for the original heating, ventilation and air-conditioning (HVAC) equipment at the high school and elementary school campuses, as well as gym lighting, energy management controls, and water conservation. Jefferson ISD administrators wanted a way to fund these improvements and lower the district's utility costs without adversely affecting the state required minimum fund balance.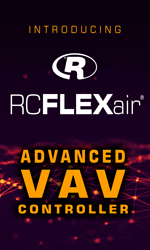 "The project financing was structured so that Jefferson ISD will receive about 10 years of HVAC upgrades in just one year," said Rick Cook, superintendent, Jefferson ISD "This gives us the peace of mind that HVAC concerns at the high school and elementary will not be an issue at school activities in the future. If TAC does this work, we know it will get done, installed the right way, and we won't have to think about it."
TAC devised a comprehensive capital improvement and utility conservation project for Jefferson ISD that included a variety of energy conservation measures (ECMs), such as a centralized energy management system (EMS), HVAC equipment upgrades, gym lighting enhancements, water conservation measures, and thorough training so the facility staff could utilize the new EMS and savings improvements to the district's best advantage.
"TAC designed a project that would be partially funded by energy savings and complemented with district funds to cover the cost of the entire project over time," said Wes McDaniel, vice president of TAC Energy Solutions. "This allowed Jefferson ISD to maintain the required fund balance and address the majority of their facility concerns this budget year."
About TAC
TAC is a leading provider of building automation solutions based on Open Integrated Systems for Building IT. TAC's mission is to provide added value through building environment services for indoor climate, security and use of energy, delivered with advanced technology to end users and property owners throughout the world. With over 80 years of experience in the HVAC, building automation and security arenas, TAC employs more than 5,000 people worldwide, with partners and branches in 80 countries. TAC's parent company, Schneider Electric, is the world's power and control specialist with 112,000 employees worldwide and operations in 190 countries. Visit www.tac.com for more information.
---

[Click Banner To Learn More]
[Home Page] [The Automator] [About] [Subscribe ] [Contact Us]