---
Digi Announces ZigBee Smart Energy Certified ESP Gateway Built upon Industry's First ZigBee Smart Energy-Ready Module















New comprehensive Smart Energy product family expands iDigi™ Energy offering

MINNETONKA, Minn. (June 29, 2009) - Digi International (NASDAQ: DGII) today introduced a comprehensive Smart Energy product family, including the industry's first ZigBee Smart Energy ready modules and certified Energy Service Portal (ESP) gateways built on these modules. The ZigBee Smart Energy public profile defines how a collection of devices works cooperatively within a network, enabling utilities to intelligently manage energy loads, monitor energy use and optimize consumption. As a device communication standard for home area networks (HANs) selected by the U.S. Department of Energy in their initial standards framework for Smart Grid development, ZigBee Smart Energy is a key technology for addressing America's energy management needs in the future. With the release of ZigBee Smart Energy ready modules and gateways, Digi is making this technology more accessible than ever before.

Digi's new ZigBee Smart Energy product family includes the XBee® and XBee-PRO® SE ZigBee modules and ConnectPort™ X2 ESP certified gateway. Built upon the existing XBee and XBee-PRO ZB, the new XBee and XBee-PRO SE modules feature firmware that simplifies the development work required to develop and certify a ZigBee Smart Energy device. The ConnectPort X2 ESP gateway provides the connection between a consumer's HAN and an energy service provider over a broadband or cellular connection.

"We developed a new programmable and controllable thermostat using the XBee SE module," said Michael Kuhlmann, president, Residential Control Systems. "The XBee SE module made the development process easy and reduced development time of our industry-leading product by almost half."

"Digi is taking a leadership role in creating the Smart Grid," said Joe Dunsmore, CEO, Digi International. "Our March launch of iDigi Energy makes creating wireless energy management applications incredibly easy. And now with this Smart Energy launch, our OEM customers can quickly create the interoperable thermostats, in-home energy displays, metering devices and load controllers needed to make the Smart Grid a reality."

Digi ZigBee Smart Energy products also expand the recently launched iDigi Energy wireless M2M solutions bundle, which features the hardware, hosted software and services necessary to quickly and easily integrate Smart Grid devices. iDigi now includes Smart Energy ready hardware as well as Smart Energy software support through the iDigi platform, a Platform as a Service (PaaS) that connects remote assets to a customer's applications.

"The ZigBee Smart Energy profile is the standard for Smart Grid applications," said Benno Ritter, vice president of marketing at the ZigBee Alliance. "With the release of Digi's new product family, the company is driving the energy industry forward by making it easier for OEMs to develop ZigBee Smart Energy devices."

XBee and XBee-PRO ZB ZigBee modules feature ZigBee Smart Energy-ready firmware for supporting the implementation of each of the eight devices defined in the ZigBee Smart Energy public application profile. These include ESPs, metering devices, in-premise display devices, programmable communicating thermostats (PCTs), load controllers, range extenders, smart appliances and prepayment terminals. Developers making these devices can now use Digi's Smart Energy products and iDigi Energy bundle to dramatically reduce the development and certification time, and overall expertise required, to produce a ZigBee Smart Energy product.

Additionally, XBee and XBee-PRO ZB ZigBee modules handle networking, joining, authentication and key establishment functions, and provide simple network and module configuration via the XBee Application Programming Interface (API). Customers can also upgrade their existing XBee and XBee-PRO ZB modules with Smart Energy firmware free of charge.

The ConnectPort X2 ESP enables energy service providers to deploy HAN devices that are completely managed by the Digi gateway over a broadband or cellular connection, allowing Smart Grid services to be deployed in areas not covered by Smart Metering networks. Once a Smart Meter is installed, the gateway can join that network providing programmable energy services in the home and secondary communication paths over public networks for enhanced energy service offerings. The ConnectPort X2 ESP was tested and certified using National Technical Systems' (NTS) ZigBee Smart Energy (SE) Test Harness.

Digi has launched a development program for those interested in leveraging these products immediately. For more information on this program, and to get started developing around Smart Energy today, visit http://www.digi.com/smart-energy. For more information about iDigi Energy, visit www.idigi.com.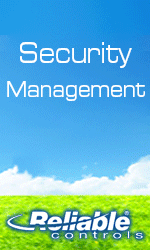 About Digi International
Digi International is making wireless M2M easy by developing reliable products and solutions to connect and securely manage local or remote electronic devices over the network or via the Web. Digi offers the highest levels of performance, flexibility and quality, and markets its products through a global network of distributors and resellers, systems integrators and original equipment manufacturers (OEMs). For more information, visit Digi's Web site at www.digi.com.

About RCS
RCS creates innovative products for the energy management and controls market. For 20 years, it has been a leader in providing this market with a wide range of communicating thermostats and HVAC control products, including zone controls and dampers. RCS has developed advanced, next generation thermostat products that communicate with Utility Meters and support Demand Side Management (DSM) programs providing energy savings to the end users and grid reliability to the Utilities. RCS also provides system level solutions for monitoring and actively controlling energy consumption. These products include energy manager controllers and monitoring devices like communicating electric and water meters. For more information about RCS, visit www.resconsys.com.

ZigBee: Control your world
ZigBee is the global wireless language connecting dramatically different devices to work together and enhance everyday life. The ZigBee Alliance is a non-profit association of more than 300 member companies driving development of ZigBee wireless technology. The Alliance promotes world-wide adoption of ZigBee as the leading wirelessly networked, sensing and control standard for use in consumer electronics, energy, health care, home, commercial and industrial areas. For more information, visit: www.zigbee.org.

About NTS
National Technical Systems, Inc. is a leading provider of engineering services to the defense, aerospace, telecommunications, automotive and high technology markets. Through a world-wide network of resources, NTS provides full product life-cycle support, offering world class design engineering, compliance, testing, certification, quality registration and program management. For additional information about NTS, visit our website at www.ntscorp.com
---


[Click Banner To Learn More]
[Home Page] [The Automator] [About] [Subscribe ] [Contact Us]