---
Arch Rock Becomes First Wireless Sensor Network Vendor to Earn IPv6 Forum's 'IPv6 Ready Phase 2' Designation















With Highest Level of IPv6 Compliance, Arch Rock Products Address Dual Government Mandates for IPv6 and Energy Reduction

SAN FRANCISCO, Calif., July 14, 2009 - Arch Rock Corporation has become the only wireless sensor network (WSN) company to achieve the IPv6 Forum's highest level of compliance with IPv6, the latest, most scalable version of the ubiquitous Internet Protocol.

The Arch Rock PhyNet platform's 6LoWPAN protocol stack implementation earned the Forum's "IPv6 Ready-Phase 2 (Gold)" designation June 30 after passing a comprehensive set of more than 450 tests for conformance and interoperability. In March 2007 Arch Rock's Primer Pack/IP WSN solution incorporated the first commercial implementation of IETF 6LoWPAN, an industry standard for IP communication over low-power wireless personal-area networks.

In gaining the IPv6 Ready-Phase 2 designation, Arch Rock joins the ranks of major vendors in routing and switching (Cisco, Nortel, Huawei), PC hardware and software (Dell, IBM, HP, Microsoft) and consumer electronics (Motorola, Panasonic, Sharp). However, the list has previously included no companies in the area of "IP for Smart Objects" - embedded devices that gather information from the physical world.

Roland Acra, Arch Rock CEO, said, "This milestone demonstrates that resource-constrained low-power devices can be full citizens of IPv6 networks and reap the associated benefits of unlimited IP addresses, auto-configuration, and cost-effective management with widely-available skills and standard tools. It also sets the bar in native IPv6 compliance for sensor and other smart-objects vendors: our PhyNet 6LoWPAN implementation passed the IPv6 Ready Phase 2 tests by running IPv6 all the way out to individual sensor nodes, not by using gateways to simply create the appearance of end-to-end IP compliance."

"The IPv6 Ready Logo Program Committee and the IPv6 community are delighted to see Arch Rock's groundbreaking achievement with IPv6 Phase 2 readiness in this new tier of embedded smart objects and devices," said Professor Hiroshi Esaki of the University of Tokyo and one of the world's foremost pioneers in IPv6 protocol development and deployment. "It is even more exciting that embedded IPv6 and 6LoWPAN protocols are being applied to some of the most critical issues of our time, such as energy and environmental monitoring, through commercial solutions such as Arch Rock's recently introduced Energy Optimizer."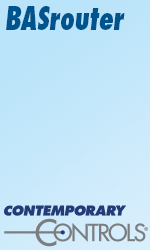 Addressing Dual Government Mandates For IPv6, Energy Compliance

"Proving the interoperability of sensor networks in IPv6 environments is especially noteworthy as the U.S. government mandates both that government agencies migrate their networks to IPv6 and that they adopt energy-reduction regulations such as EPACT 2005 and EISA 2007," Acra added. "Wireless sensing and submetering will play a key role in reducing energy usage and helping users maintain the resulting savings over time. Arch Rock's Energy Optimizer wireless power-monitoring system, now certified for IPv6 Ready Phase 2 compliance, can help advance both the state of low-power IP networking and greenhouse gas-reduction programs."
The IPv6 Forum's (http://www.ipv6forum.com) IPv6 Ready Logo Program is a conformance and interoperability testing program intended to increase user confidence by demonstrating that IPv6 is available now and is ready to be used. The program's key objectives and benefits are to verify protocol implementation and validate interoperability of IPv6 products, provide access to free self-testing tools, and provide IPv6 Ready Logo testing laboratories across the globe dedicated to providing testing assistance or services. For more information, visit http://ipv6ready.org.

About Arch Rock Corporation
Arch Rock is a pioneer in open-standards-based wireless sensor network technology. The company's products, which gather data from the physical world and integrate it into the enterprise IT infrastructure using IP networking and web services, are used in energy and environmental monitoring, precision agriculture, industrial automation and control. Arch Rock's founders, while at the University of California-Berkeley and Intel Research, did seminal research and development work on WSNs, creating three generations of wireless sensor nodes, mesh networking protocols, and the leading operating system for sensor networks. For more information, visit http://www.archrock.com.

---


[Click Banner To Learn More]
[Home Page] [The Automator] [About] [Subscribe ] [Contact Us]