---
Ziphany's Software Delivers for Con Ed's DLRP Program















Ziphany provides back-office software enabling demand response providers in the Con Ed territory to participate in its demand response program, known as DLRP.

Buffalo, NY (USA), July 14, 2009: Ziphany, a New York-based provider of Demand Response and Smart Grid software, has announced today that it has added Con Edison's Distribution Load Relief Program (DLRP) to the long list of programs and markets supported and certified on the ZDRP (Ziphany's Demand Response Platform).
By providing cutting edge, proven software, Ziphany enables Demand Response providers to participate in various markets including New York (NYISO), New England (ISO-NE), PJM (Mid-Atlantic Region), California, Ontario (OPA / IESO), and utility demand response programs in both regulated and deregulated markets. "Now, the newest of product features enables our partners to provide services in the Con Ed territory, opening up opportunities for added revenue and support of peak load shaving initiatives," said Vince LaFratta, Ziphany's VP of Technology.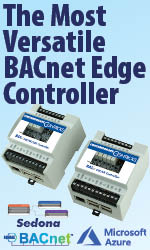 The company's goal is to support demand response wherever it's a viable option. That means that Ziphany intends to help its demand response providers to operate within territories where system constraints, aging infrastructure, demand for peaking power, and strong economic incentives exist.
According to the company's website, "Con Edison, in conjunction with the New York Independent System Operator (NYISO), administers electric load-reduction programs to manage energy usage during times of summer peak demand and throughout the year. In addition to helping maintain reliable service, customers who participate in these programs benefit from financial incentives, a reduction in energy consumption, technological support, and other benefits."
The Distribution Load Relief Program is a program in which incentives are paid to participants who curtail power upon request during times of heaviest demand.

About Ziphany, LLC
Ziphany is a software development group that exists to build, deploy and integrate Smart Grid technologies for Utility and ISO grid operations. Ziphany sees demand response as the gateway into a more robust, more intelligent grid system. To learn more: www.ziphany.com

---


[Click Banner To Learn More]
[Home Page] [The Automator] [About] [Subscribe ] [Contact Us]