Video, Security & Integration Summit 2009















Security industry leaders Axis Communications, Cisco, Hirsch Electronics, Hunt Business Intelligence, IBM, Intergraph, NetApp, and SightLogix will be hosting an education seminar and lunch on the following dates:
Portland, OR: 7/20
Seattle, WA: 7/22
Vancouver, BC: 7/24
Registration starts at 8:00am, sessions start at 8:30 and conclude by 2:00.
DOWNLOAD AGENDA
We are pleased to announce that the Open Standards Security Alliance (OSSA) will be hosting the Video, Security & Integration (VSI) Summits in 2009.
What is the Open Standards Security Alliance's mission?
Now that it is evident that integrators who continue to lead with proprietary technology will struggle to survive, there is a lot of misinformation coming from the old-school security companies. Most of them now claim to have an "Open Architecture" based product line. So we are embarking on a new seminar series designed to:
Educate the security industry about challenges, standards and technologies in the new network-centric, IP-based security world.

Demonstrate the benefits and application of open-standards based security, surveillance and control systems to the user and integrator communities.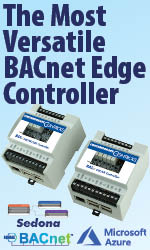 This seminar series will cover the following topics:
Why should your security, surveillance and control systems be open and interoperable?

Where should they be open and interoperable?

What are the relevant standards?

How to create systems from the ground up that are interoperable, scalable and retrofit-friendly.

Achieving seamless integration using commercial off the shelf methods.

Ensuring that the right people get the right information in a timely manner.

Aligning security and organizational goals.
This one-of-a-kind educational event will teach you about open-architecture video IP networks. Don't miss this opportunity to learn about these important changes and what it means for your organization. Limited seating available.
So don't delay - register today!
www.VSIsummit.org/register