---
Tridium's Smart Home Technology Featured in U.S. Department of Energy's LIVING ZERO HOME Tour















RICHMOND, VIRGINIA July 8, 2009 - Tridium's Smart Home Technology is being showcased in the U.S. Department of Energy's Living Zero Home Tour. The DOE's Living Zero Home Tour is traveling across the country to show useful and affordable ways people can save energy, reduce their utility bills and to demonstrate the benefits of using energy efficient products and technologies to live more comfortably, use less energy and contribute to a eco-friendly environment.

One of the most exciting components of the tour is the traveling home created by All American Homes that includes a real life "Smart Living" demonstration and shows the integration of climate/comfort control, lighting, security, video, energy management and disaster prevention (water leak detection) ---all driven by Tridium's Smart Home Technology application, powered by the NiagaraAX Framework. This new energy management and home monitoring system will soon be available by All American Homes.

The focus of the tour is on energy, money saving techniques and living eco-friendly through building and home design, energy efficient appliances, and the use of green materials for home construction. The tour provides helpful, real-world examples of costs and empowers consumers to make informed decisions about products and energy use in their homes through tax credits, appliance rebates, utility rebates, and construction incentives.

"We are very excited to be a part of the Living Zero Home Tour and to show the versatility of our technology in creating smarter homes---ones that are more comfortable, use less energy, are more efficient, are safer and contribute to a sustainable environment," said Marc Petock, Vice President, Global Marketing & Communications for Tridium. "With our Smart Home Technology and applications it is possible to control many aspects of a home automatically or remotely allowing home owners to manage all aspects of their homes in convenient and money saving ways."

The Living Zero Home Tour is traveling to selected venues throughout the U.S. beginning the first week of July and will continue through November. To find out the latest schedule and to learn more go to: http://www.tridium.com/cs/tridium_news/living_zero_home_tour.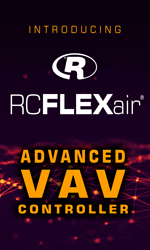 About Tridium
Tridium is the global leader in open platforms, application software frameworks, automation infrastructure technology, energy management and device-to-enterprise integration solutions. Our technologies extend connectivity, integration and interoperability to the millions of devices deployed in the market today and empowers manufacturers to develop intelligent equipment systems and smart devices that enable collaboration and communication between the enterprise and edge assets.

The Niagara Framework® is a software platform that integrates diverse systems and devices regardless of manufacturer, or communication protocol into a unified platform that can be easily managed and controlled in real time over the Internet using a standard web browser.

The Sedona Framework™ is the industry's first, open source development framework that provides a complete software platform for developing, deploying, integrating, and managing pervasive device applications at the lowest level. It brings the power of programmable control and the Internet down to extremely inexpensive devices. The Sedona Framework distributes decision making control and manageability to any device and brings intelligence and connectivity to the network edge and back.

The company is an independent business entity of Honeywell International Inc.

Additional information about Tridium is available at www.tridium.com.
---


[Click Banner To Learn More]
[Home Page] [The Automator] [About] [Subscribe ] [Contact Us]