---
Intelligent Buildings International appoints Jim Sinopoli, Smart Buildings, LLC as Regional Editor for North America















Spicewood, Texas, June 28, 2010: Earthscan takes great pleasure in announcing that Jim Sinopoli of Smart Buildings, LLC, has been appointed the Regional Editor for North America of Intelligent Buildings International, an industry journal supported by CIB. Jim joins an international board made up of both industry and academic experts headed by Professor Derek Clements-Croome.
Published quarterly, the journal is a global, peer-reviewed journal on the design, construction and management of intelligent buildings. Principal areas covered in the journal include understanding how the built environment affects people's well-being, sustainable design and management, automation and innovative systems, and approaches to design. The journal has an inter-disciplinary approach and welcomes contributions from both practitioners and academics.
Professor Clements-Croome, University of Reading, UK, says, "This is a welcome development to ensure that we capture intelligent buildings' knowledge and experience evident in practice, and in the research carried out in the US and Canada".
Mr. Sinopoli is a thought leader in the design and engineering of advanced, high performance buildings with 30 years of industry experience, a published author of several books and articles, an educator, speaker, and an awarded engineer. "I am honoured to be part of such a prestigious publication and team. With the rapid growth in the industry, The Intelligent Building Journal is a welcome and timely addition. The impact of real estate to the environment, economy, and multiple industries makes this publication a very diverse resource for anyone associated and impacted by the growing need for sustainable architecture", states Jim Sinopoli, Managing Principal of Smart Buildings.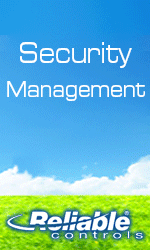 Intelligent Buildings International goes beyond traditional engineering and architecture solutions and examines new methodologies and tools for intelligent buildings, smart materials and systems, exploring the wider context beyond theoretical foundations, and linking practical solutions with philosophical or sociological considerations.
For further information on the journal, please visit http://www.earthscan.co.uk/journals/INBI , or contact journals@earthscan.co.uk .
About Smart Buildings, LLC
Smart Buildings LLC, is a professional design and engineering firm focused on integrating building systems, technology and energy management systems. The company has a legacy spanning 27 years and is recognized as an industry leader with expertise across multiple building system and technology platforms and the wide range of building uses and operations.
http://www.smart-buildings.com
---


[Click Banner To Learn More]
[Home Page] [The Automator] [About] [Subscribe ] [Contact Us]