---
Message from the VP: MatrikonOPC and the Honeywell Acquisition















Honeywell's acquisition of Matrikon has catapulted MatrikonOPC into a new world of opportunity.

What will stay the same?
The MatrikonOPC business will run as an independent business unit under Honeywell, just as when it was owned by Matrikon; the MatrikonOPC brand will remain the same.

MatrikonOPC will continue:
Its commitment to vendor neutral OPC
Leading new technology development
Helping people adopt open standards based solutions

What will change?
At first glance, the acquisition may have appeared to herald many changes—but in reality, the acquisition serves to expand MatrikonOPC's global reach even further.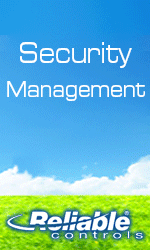 Our "local presence on a global scale" approach has made MatrikonOPC the number one brand in OPC. By leveraging the infrastructure provided by Matrikon's global presence, we were able to provide exceptional regional support and deliver the products and services that meet the needs of customers—wherever they happen to be.

Matrikon was local in 9 countries; Honeywell is local in 120. The MatrikonOPC business will now have greater ability to expand its reach to better locally serve regions outside of Matrikon's former reach.

"MatrikonOPC is a leading provider in OPC connectivity with a promise to deliver 'open connectivity to all vendor control systems'," said Norm Gilsdorf, President of Honeywell Process Solutions. "Following our acquisition of Matrikon, Honeywell intends for the MatrikonOPC business to continue delivering on this promise and to preserve the vendor neutrality that has made MatrikonOPC successful. MatrikonOPC will operate as a separate business entity within Honeywell Process Solutions. Honeywell is committed to ensuring the continued success and growth of MatrikonOPC."

I am looking forward to sharing this exciting new phase of our business growth with each of you. The frequent comment I get from customers is, "Your people are always so excited to be a part of MatrikonOPC." That statement is now more true than ever.

Sean Leonard
Vice President of OPC Products
For more information about Matrikon visit http://www.matrikonopc.com/