---
USNAP Specification Comment Period Ending Soon















USNAP Alliance 2.0 Draft Specification Comment Period Ending July 20th!

The public comment period for the USNAP Alliance 2.0 Specification is ending soon! Don't miss the opportunity to provide your comments on the specification. The specification can be downloaded here.
If you already have a copy of the specification, you can download the
comment form here.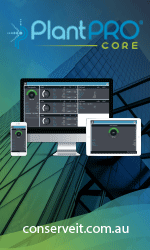 The goal of the USNAP 2.0 Specification is to facilitate connectivity between Smart Grid Devices (SGDs) and Universal Communication Modules (UCMs) installed in a Home Area Network (HAN). The 2.0 Specification defines the hardware interface, physical dimensions, data transfer, message and contents for the HAN devices. The root of the specification utilizes a low-cost connector enabling an energy-consuming product to communicate over virtually any home area network. USNAP interfaces are already available through traditional channels supporting ZigBee, Z-Wave, RDS, Wi-Fi and FlexNet. The Alliance plans to incorporate power line and Internet Protocol communication technologies in a future specification.


---
[Home Page] [The Automator] [About] [Subscribe ] [Contact Us]