---
New Edition of the Smart Grid DictionaryTM Now Available















Menlo Park, CA - July 12, 2010 - The 2nd Edition of the Smart Grid Dictionary is now published and builds on the success of the 1st Edition in delivering comprehensive, accurate, and concise definitions of Smart Grid terminology, acronyms, jargon, and standards common to electric utilities, regulatory agencies, technology vendors, and standards organizations. The 2nd Edition adds 400 new terms for a total of over 1200 definitions and expands the list of standards definitions that apply to Smart Grid technologies. This Edition content was reviewed by an Advisory Board of industry thought leaders to ensure the breadth, depth, and accuracy of definitions. The Smart Grid Dictionary 2nd Edition also expands its global coverage, with definitions for international organizations, including regulatory agencies, standards bodies, and industry associations outside of North America.

Definitions were researched and developed from sources that include web sites for the Department of Energy (DOE) and its National Research Laboratories; the North American Electric Reliability Corporation (NERC); the National Institute of Standards and Technology (NIST); industry and trade associations; standards organizations; and content derived from articles, webinars, seminars, presentations, books, and white papers.
Advisory Board Contributes Terms and Definitions
The content development process was aided by an Advisory Board whose members represent a range of technology and policy backgrounds and utility experience. "The content focus remains technology- and vendor-agnostic, and the addition of an Advisory Board expands the number of definitions for terms, acronyms, and organizations, reflecting the different areas of expertise of the Board members," said Christine Hertzog, author of the Smart Grid Dictionary. "Their combined contributions really enhance the overall content for the benefit of everyone in or interested in the Smart Grid business sector."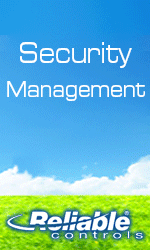 The Advisory Board members are Katherine Hamilton, President of the GridWise Alliance; Suedeen Kelly, former Commissioner, Federal Energy Regulatory Commission (FERC); Terry Mohn, Chief Innovation Officer for Balance Energy and Vice Chairman of the GridWise Alliance; Paul Myrda, Technical Executive at the Electric Power Research Institute (EPRI); Steven Hauser, Vice President of Grid Integration at the National Renewable Energy Lab (NREL); Paul De Martini, then Vice President of Advanced Technology for Southern California Edison (and now Chief Technology Officer for the Smart Grid Business Unit at Cisco) and Alex Brisbourne, President and Chief Operating Officer for KORE Telematics.

About the Smart Grid DictionaryTM
The Smart Grid Dictionary 2nd Edition continues its mission to explain terminology used in electric utilities and power systems engineering; energy efficiency and building automation applications; energy storage, network and cyber security, sensor technologies; smart meters and their communication options; and telecommunications networks. Like the 1st Edition, the book is targeted to resources working for utilities, technology vendors, service providers, and regulatory and legislative entities, plus consumers who need a convenient and reliable source of definitions written for a general business audience. The Smart Grid Dictionary is updated annually and is available for purchase in ebook ($24.95) and author-signed print book formats ($34.95) at www.SmartGridLibrary.com. The print book version is also available at Amazon.

About the Smart Grid LibraryTM
The Smart Grid Dictionary Library develops and delivers research, reference information, and tools focused on the Smart Grid sector. Reference resources include the Smart Grid Dictionary and the free Smart Grid Acronym list. For more information, click here.

---


[Click Banner To Learn More]
[Home Page] [The Automator] [About] [Subscribe ] [Contact Us]