---
Prestigious Industry Award for Veolia Energy Signifies Growth of District Energy















International District Energy Association recognizes Veolia Energy for its significant growth in 2009

Boston, MA. — Veolia Energy North America, a leading operator and developer of sustainable energy systems, announced today that the company has received multiple award recognitions at the International District Energy Association's (IDEA) 101st Annual Conference and Trade Show in Indianapolis, IN. Veolia Energy placed in the top spots in two categories: "Most Total Buildings Committed" and "Most Total Square Footage Committed" in North America.

"These awards represent a growing recognition of the value of district energy in general, and they also validate the superior value of our sustainable solutions specifically," said Stewart A. Wood, President and CEO of Veolia Energy North America. "Customers across the United States are realizing the economic and environmental benefits of utilizing district energy networks instead of operating their own mechanical rooms and thermal energy equipment, and having to manage all of the accompanying risks themselves."

Veolia Energy received recognition in the following categories:

Most Total Buildings Committed/North America
Gold: Veolia Energy North America-Boston System (19)
Bronze: Veolia Energy North America-Cambridge System (7)
Most Total Square Footage Committed/North America
Gold: Veolia Energy North America-Boston System (8,583,610 sq. ft.)
Bronze: Veolia Energy North America-Baltimore System (2,702,600 sq. ft.)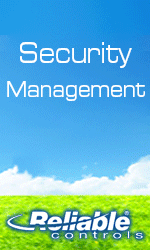 Over the last year, Veolia Energy has dramatically expanded the scale of its sustainable energy operations, entering new cities, supplying thermal energy to new customers and buildings across a wide variety of sectors, and entering into long-term operating agreements to operate energy infrastructure, such as the recent MATEP central plant agreement. MATEP fulfills the energy requirements of six hospitals with more than 2,000 beds, 85,000 inpatients and 50,000 outpatients per year in the Longwood Medical Area of Boston, MA.

Veolia Energy owns and/or operates the largest portfolio of district energy networks in the U.S. and throughout the world, with 15 networks across the Continental U.S. and 819 networks in 42 countries.

About Veolia Energy North America

Based in Boston, MA, Veolia Energy North America is a leading operator and developer of sustainable energy systems. The company is part of the Veolia Environnement companies in North America, with more than 28,000 North American employees providing sustainable environmental solutions in water management, waste services, energy management, and passenger transportation.

Veolia Energy's parent company, Veolia Environnement (NYSE: VE and Paris Euronext: VIE), is the global standard for environmental services. With approximately 313,000 employees in 74 countries, Veolia Environnement recorded annual revenues of nearly $50 billion in 2009. Veolia Environnement is a component of the Dow Jones Sustainability World Index (DJSI World) and Dow Jones STOXX Sustainability Index (DJSI STOXX). Visit the company's Web sites at www.veolianorthamerica.com and www.veoliaenergyna.com.


---

[Click Banner To Learn More]
[Home Page] [The Automator] [About] [Subscribe ] [Contact Us]