---
Distech Controls is Delivering the New Standard in BACnet®















Line of BTL Listed Controllers and Complementary Software Toolsets Now Available to All Systems Integrators Seeking a Competitive Advantage

Montreal, Quebec, Canada, July 28, 2010 – Distech Controls, a leading provider of building management systems and energy management solutions, announced today that the first phase of its BACnet ECB Series controllers is now available at large, after successfully delivering it to its clients on the scheduled date of June 21, 2010. Thus far, Distech Controls' Systems Integrators are reporting excellent acceptance in the market, as demonstrated by the number of installations already underway.

The line includes the ECB-VAV and ECB-VAVS Series, for single duct to fan powered VAV with reheat applications, and the ECB-103 and ECB-203, designed to control applications such as air handling units, fan coils, roof tops, heat pumps, unit ventilators, chilled ceiling applications, and zoning systems.

All newly released BACnet controllers are BTL listed as Application Specific Controllers (B-ASC) and are Open-to-Wireless enabled out-of-the-box. The Open-to-Wireless technology offers multiple benefits for building management systems, from flexibility and adaptability, to cost and time reduction at installation, to improved tenant comfort. Distech Controls' ECB-VAV controller, together with its Open-to-Wireless technology, were awarded an Honorable Mention in the Building Automation Products category at the 2010 AHR Expo Innovation Awards.

"With the release of our BACnet Series, Distech Controls' Systems Integrators can now address an additional 49% of the North American, and an estimated 30% of the global building automation system market for which they were previously unable to deliver a Distech Controls solution," says Etienne Veilleux, Distech Controls' President & CEO. "Today Distech Controls has positioned our channel partners as true protocol agnostic Systems Integrators. We have delivered technologically superior solutions in the open systems marketplace for over 15 years, and we celebrate this anniversary with the release of one of the most cost-effective implementations of BACnet."

Distech Controls' building management line of products features EC-NetAX, a common network management tool and graphical user interface for both BACnet and LONWORKS®. In addition, the company has designed powerful toolsets that significantly improve productivity and efficiency during the installation, commissioning, and troubleshooting of its controllers. These toolsets include EC-gfxProgram graphical programming interface, a complementary set of pre-engineered application libraries and equipment and application images. EC-gfxProgram is an object-oriented programming tool that can be used to program either Distech Controls' new BACnet or LONWORKS controllers. This single programming interface, coupled with unique productivity enhancing tools, delivers a cost-effective implementation of open system solutions to the buildings market.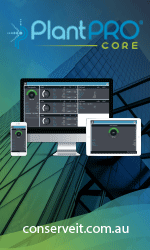 Also available is the Allure EC-Smart-Vue communicating sensor featuring a user-friendly, icon-driven interface. Unique in the industry, the EC-Smart-Vue's innovative ECO-Vue feature graphically indicates energy consumption in real time to promote energy-conscious behaviour by building occupants. The more ECO-Vue leaves appear in the LCD display, the more energy efficiency is being achieved, while less leaves means occupants should take corrective action to optimize the system's environmental performance. This local ECO-Vue information can also be aggregated to deliver energy efficiency index reports within EC-NetAX that provide tenants and building owners/operators real-time information on the level of energy efficiency an employee, department, floor, or building is achieving.

"Distech Controls is once again setting the new standard in truly open building management systems and energy management solutions for LONWORKS and now BACnet," adds Ahmed Hirani, Distech Controls' Executive Vice-President, Sales & Marketing, "After just a few weeks, our system integrators have found our BACnet line and complementary products to be both feature-packed and exceptionally easy to use, while our EC-NetAX platform and built-in productivity enhancing toolsets have proven to significantly reduce installation costs and commissioning time."

For more information concerning the ECB Series of BACnet controllers, the EC-Smart-Vue, and complementary productivity enhancing toolsets, visit www.distech-controls.com/bacnet.

Distech Controls will be launching the second phase of its ECB Series of BACnet controllers in the fall of 2010. This will include the ECB-400 and 403 Series for roof top, AHU, chiller, boiler, cooling tower, and multi-zone applications, and the ECB-600 Series for AHU, chiller, boiler, cooling tower, and central plant applications.

About Distech Controls, Inc.

Distech Controls designs, manufactures and markets leading-edge building management solutions for HVAC, lighting, access control and CCTV, energy management, and metering, promoting energy and cost-efficient operation of buildings, while maintaining optimum tenant comfort. Established in 1995, Distech Controls is headquartered in Quebec, Canada, with offices in Canada, the USA, Europe, Asia, and the Middle-East.

For more information visit www.distech-controls.com.
---


[Click Banner To Learn More]
[Home Page] [The Automator] [About] [Subscribe ] [Contact Us]