---
EnOcean Alliance continues growth trend: 300 members and 1000 interoperable products

• 50 percent growth in members within one year
• Market Trend in Energy Harvesting Wireless Technology for Smart Home Applications

San Ramon, CA – July 11, 2012 – EnOcean Alliance announced today that with 50 percent growth in membership within one year, it is currently undergoing the strongest growth rate since its founding in 2008. The independent non-profit organization now has a membership base of 300 companies worldwide, developing innovative automation solutions for sustainable building projects. New EnOcean Alliance members include Adura Technologies, Somfy, Telefunken Smart Building, Deuta Controls, Weinzierl, Dooya, Viessman, Waldmann, NEC, Omron, Vimar and NTT. The Alliance's core technology consists of the EnOcean batteryless wireless technology, which is based on the international standard ISO/IEC 14543-3-10. The technology has been integrated into 1000 interoperable products. In this context, smart home applications are emerging as a new trend.

Utilizing energy harvesting techniques, EnOcean's wireless technology requires no cables or batteries. Modules generate the energy required for transmitting a wireless signal from movement, light or temperature differences. The EnOcean Alliance represents an association of companies that implement products or system solutions using this energy harvesting wireless technology. The independent organization aims to make buildings more energy efficient and cost-effective with intelligent automation solutions.

And the market has great potential. "In 2011, wireless sensors accounted for just over 15% of the 21 building automation sensors shipped in the EMEA and Americas markets combined. The number of wireless sensors is forecast to increase to over 25% in the EMEA and Americas markets by 2015," said William Rhodes, Senior Market Analyst at IMS Research (recently acquired by IHS, Inc.).

International Success
With the ISO/IEC 14543-3-10 certification, EnOcean wireless technology has been ratified as an international standard. This forms a key basis for the continued development of the already very successful and quickly growing EnOcean Alliance ecosystem: the interoperability of products. Using this standard as a foundation, the EnOcean Alliance develops specifications for respective applications (EnOcean Equipment Profiles – EEPs), establishing a fully interoperable and open wireless technology that allows products to communicate with each other regardless of the manufacturer.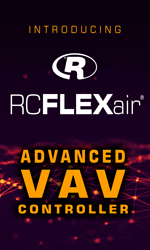 "The success of the EnOcean Alliance shows that we are still a long way from exhausting the application opportunities for energy harvesting wireless technology in buildings and other application fields. More and more companies worldwide are recognizing the potential of this maintenance-free technology for the development of intelligent and energy-efficient solutions. The international standard and exchange opportunities within the Alliance offer the ideal platform in this regard," says Graham Martin, Chairman of the EnOcean Alliance. "In addition to core markets in Europe and North America, we are also strongly committed to Japan and China – a region from which 25 new members joined the EnOcean Alliance within the past six months."

Applications for Smart Homes as Trend
Smart homes are an emerging trend and represent a new application field for EnOcean-based solutions. The newest developments from EnOcean Alliance members include:

Meeting Green Buildings' Needs
The Leviton Wireless Sensing Solution combines the energy saving benefits of its occupancy sensors with EnOcean self-powered and wireless technology. It presents a substantial opportunity to easily meet codes and achieve green building initiatives. So LevNet RT Energy Harvesting Wireless Solutions allow earning LEED points for both wireless control and no batteries. Leviton continues to expand its energy harvesting wireless portfolio now including e.g. light sensors, occupancy sensors or key card holders.

Sustainable Control
Echoflex has created a system for truly sustainable control solutions, offering the advantages of energy harvesting technology in a single radio. The Echoflex Slim Line series of lighting controllers now integrate vacancy and daylighting applications into fixture-mounted controls. The latest version of Echoflex Garibaldi software provides an easy-to-use interface for commissioning wireless products. Furthermore Echoflex combines innovative technology with high-quality design, e.g. with the new Resonate Wave switches providing a Euro-style switch for North American lighting solutions.
 
Intelligent Whole-Building Solution
EnOcean Receiver from Adura Technologies, a leading provider of wireless lighting controls and energy management systems, marries EnOcean battery-free, wireless building control devices to an intelligent, networked whole-building system. The Adura EnOcean Receiver listens to EnOcean occupancy sensors and switches and transmits the information onto Adura's wireless mesh network. In doing so, it translates EnOcean protocols to ZigBee protocols, making a seamless connection between the two systems.

About EnOcean Alliance
Leading companies worldwide from the building sector collected to form the EnOcean Alliance and establish innovative automation solutions for sustainable building projects – and so to make buildings more energy-efficient, more flexible and lower in cost. The core technology of the Alliance is energy harvesting wireless technology for flexibly positioned and service-free sensor solutions. The EnOcean Alliance aims to internationalize the energy harvesting wireless technology, and is dedicated to creating interoperability between the products of OEM partners. Basis for this is the international standard ISO/IEC 14543-3-10, which is optimized for wireless solutions with ultra-low power consumption and energy harvesting. 300 companies currently belong to the EnOcean Alliance. The headquarters of the non-profit organization is located in San Ramon, California.
---


[Click Banner To Learn More]
[Home Page] [The Automator] [About] [Subscribe ] [Contact Us]