---
Registration Now Open for Greenbuild 2012

Award-winning green building conference and expo headed to San Francisco for biggest show in 11-year history

Mika Brzezinski and Joe Scarborough, co-hosts of MSNBC's "Morning Joe," and Biz Stone, co-founder of Twitter, Inc. to headline
San Francisco, Calif. - (July 17, 2012) - Registration is now open for the U.S. Green Building Council's (USGBC) annual Greenbuild International Conference and Expo. Taking place this year in San Francisco, Calif. at the Moscone Center, Greenbuild is the world's largest conference and expo dedicated to green building. Record attendance of 35,000 is anticipated from across the green building sector, spanning commercial and residential professionals, architects, building owners and operators, students, advocates and educators.

"We are thrilled to bring the energy of Greenbuild to San Francisco, home to some of the world's leading minds in both sustainability and technology," said Kimberly Lewis, Senior Vice President, Community Advancement, Conferences and Events, USGBC. "Greenbuild is the nexus of the sustainability movement where we celebrate collective successes, share our knowledge with one another, and challenge the status quo. This year, Greenbuild is raising the bar higher than ever."
USGBC today announced that Mika Brzezinski and Joe Scarborough, co-hosts of MSNBC's weekday morning show "Morning Joe," and Biz Stone, co-founder of Twitter, Inc., will headline the Greenbuild opening plenary celebration, the official Greenbuild kick-off event on Wednesday, Nov. 14, 2012 at the Moscone Center in San Francisco.
"Sustainability is everywhere, and no longer is it an option for companies and individuals to ignore their footprints," said Biz Stone, co-founder of Twitter, Inc. "Collectively, we can make a profound social and environmental impact. I look forward to the ensuing discussion among the innovative crowd at Greenbuild."
The announcement of Stone, Brzezinski and Scarborough at Greenbuild is the first of many Greenbuild 2012 speaker announcements to come. Previous keynote speakers have included Thomas Friedman, Cokie Roberts, Ret. Gen. Colin Powell, Archbishop Desmond Tutu, Al Gore and President Bill Clinton.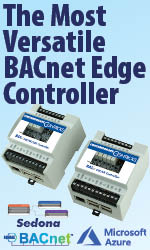 Greenbuild 2012 will feature three days of networking, educational sessions, green building tours, master speakers and plenary events. The expo hall will be the biggest in Greenbuild's 11-year history, with three floors and more than 1,000 exhibitors and 2,000 booths featuring the latest technological innovations and cutting edge products. This year's show will celebrate bringing technology and sustainability together in the global green movement. For more information on Greenbuild 2012, visit greenbuildexpo.org, follow @Greenbuild on Twitter and tweet hashtag #Greenbuild to join the conversation.

About U.S. Green Building Council (USGBC)
The U.S. Green Building Council (USGBC) is committed to a prosperous and sustainable future through cost-efficient and energy-saving green buildings. USGBC works toward its mission of market transformation through its LEED green building certification program, robust educational offerings, a nationwide network of chapters and affiliates, the annual Greenbuild International Conference & Expo, and advocacy in support of public policy that encourages and enables green buildings and communities. For more information, visit usgbc.org and follow us on Twitter @USGBC, and Facebook at facebook.com/USGBC.

About Greenbuild
The U.S. Green Building Council's Greenbuild International Conference & Expo convenes the industry's largest gathering of representatives from all sectors of the green building movement. Three days of extensive educational programming, workshops, a vast exhibition floor and ample networking events provide unrivaled opportunities to learn about the latest technological innovations, explore new products, and exchange ideas with other professionals. Greenbuild is the three-time recipient of IMEX Green Meetings Award and the 2012 show will be held on Nov. 14-16, in San Francisco, Calif. Last year's conference in Toronto, Ontario, drew more than 23,000 attendees and featured a sold out exhibit hall floor with more than 1,700 exhibit booths. For more information, visit greenbuildexpo.org and follow us on Twitter @Greenbuild, and Facebook at facebook.com/Greenbuild.

---

[Click Banner To Learn More]
[Home Page] [The Automator] [About] [Subscribe ] [Contact Us]