---
Adura Technologies Exceeds Project Goals with Successful Participation in Energy Technology Assistance Program (ETAP)

Adura's Wireless Lighting Control System Increases Public Sector Energy Efficiency in California

SAN FRANCISCO, July 11, 2012 – Adura® Technologies, a leading provider of wireless lighting controls and energy management systems, helped California cities, counties and public universities future-proof their lighting systems, cut energy use and save money with retrofit projects supported by Energy Solutions' Energy Technology Assistance Program (ETAP). The 12 deployments Adura completed through the program are estimated to result in 1.9 million kWh of annual energy savings – enough to power more than 165 homes annually. The installations also earned $363,000 in rebates through ETAP, which was part of the statewide Energy Upgrade California™ program.

"The Adura Wireless Lighting Control System has been proven to be an effective energy- and cost-saving solution for both commercial and public entities," said Mark Golan, Adura CEO. "Adura's technology is flexible and reliable enough to meet the lighting needs of such different locations as a public library with many uses, to campuses with multiple buildings, to municipal offices. We were pleased to work with the ETAP program on so many installations."

The public sector entities that use Adura's Wireless Lighting Control System include: the Cities of Berkeley, Hayward, Irvine, Oakland and Pleasanton; Kern, San Mateo and Santa Clara Counties; CSU Cal Poly San Luis Obispo, CSU Long Beach and UC Irvine. The system is used in such diverse settings as the Pleasanton Public Library, the County of Santa Clara's Sherriff's Office, the corridors of 12 buildings at CSU Long Beach and parking structures throughout the state. Total annual energy cost savings for the deployments is estimated to be more than $262,000. With its demand response capabilities and other energy-conserving control strategies, the Adura system also helps ensure that deployments are future-proof against an increasingly tight California energy code.

"The taxpayer dollars that funded our technical assistance and rebates were used effectively to install a range of wireless lighting controls, wireless HVAC controls, and bi-level lighting technologies and projects in public spaces, and this support will continue to directly benefit the public into the future," said Ann Guy, ETAP Program Director. "Not only is the public benefiting by having public sector operating costs reduced at the facilities using these advanced technologies, they are also enjoying higher quality lighting and improved occupant comfort."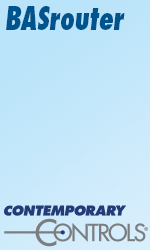 ETAP provided free technical support in the form of identifying project opportunities for the program participants, and subsequently provided economic feasibility and onsite audit analyses, implementation assistance, and rebates for energy savings that covered on average approximately 24 percent of the cost of the installations. ETAP served public and non-profit agencies in California, stimulated the economy by supporting U.S. technologies, created and retained energy-related jobs in California in the form of project installations, provided workforce development via worker training seminars, and reduced California's greenhouse gas emissions through its installed projects. ETAP, which ran from August 2010 through April 2012, was designed and implemented by Energy Solutions; and administered by the California Energy Commission as part of Energy Upgrade California™. ETAP served more than 100 agencies that are estimated to save over 23 million kWh and over $3.4 million in energy costs annually.

About Energy Solutions
Cohen Ventures, Inc., dba Energy Solutions was founded in 1995. Its mission is to create large-scale environmental benefits by developing and implementing innovative, market-based approaches to increase sustainability through energy efficiency, water efficiency, and renewable energy initiatives. The company's clients include state and federal regulatory agencies, investor-owned utilities, public utilities, local government agencies, commercial entities, institutional organizations, and non-profit organizations. For more information, please visit: http://www.energy-solution.com/.

About Adura Technologies
Adura® Technologies is a clean energy technology company, applying low-power wireless mesh networking to the lighting controls and energy management markets. The company designs, manufactures and commissions energy management solutions for its customers. Adura's mission is to provide cost-effective solutions for the retrofit of commercial buildings so that building owners, tenants and facility managers can implement energy efficiency and load curtailment strategies that help reduce their operating costs and carbon footprint. Adura is backed by Claremont Creek Ventures, an early-stage venture capital firm; VantagePoint Capital Partners, a leading global clean tech investor, and NGEN Partners, a pioneering investor in the clean tech sector. For more information, please visit http://www.aduratech.com.


---

[Click Banner To Learn More]
[Home Page] [The Automator] [About] [Subscribe ] [Contact Us]