---
Introducing Trend's IQView8
Redmond, WA (July 30, 2012)—Trend Control Systems USA (www.trend-americas.com) today debuted the IQView8, an eight-inch, customizable, color, touch screen display that provides an interface into the Trend system. The sleek, modern, design of the IQView8 allows it to be placed nearly anywhere within a building. The IQView8 can be configured to display as much or as little detail of the building's energy management system as desired, and can even be used as a dashboard to allow visitors to a building to receive an inside-view of how a building is performing.
The IQView8 is more than just a simple display. The IQView8 can be used as a window into a larger system supervised by a central front end, like Trend's 963 Supervisor, or can be used as a small building control system. It allows for complete system access viewed via schematics on a touch-screen. The depth of detail projected on the display can be as complex or simplified as you want.

"The IQView8 display has a variety of features that lead to savings for a building owner including the ability to utilize graphics previously created in the 963 Supervisor, thus reducing engineering and programming labor," says Gene Jarvi, Product Manager with Trend Control System. "Also the ability to receive alarms, make system schedule changes and adjust set points all from a the display level reduced the amount of time a facility manager uses to make minor adjustments for building occupants."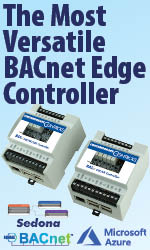 The ability to track energy savings within a building can be displayed with an IQView8. This display can serve as a low-end dashboard that will report energy data to building occupants. Tenants will receive a constant reminder about waste and energy consumption, and visitors to a building can view companies' commitment to energy conservation.

All Trend products are available through authorized Trend Technology Centers (TTCs). For product order and technical information, contact your local TTC, or visit www.trend-americas.com.

About Trend Control Systems
For more than 30 years, Trend Control Systems www.trend-americas.com has offered reliable, easy-to-use products that support the life of any building and reduce life-cycle costs. With a worldwide distribution and support network in more than 50 countries, Trend Control Systems solutions easily integrate into other building systems, including lighting, fire and security/access. Trend Control Systems products include a complete line of fully programmable controllers containing both onboard web technologies and the standard BACnet protocol. For more information, visit www.trend-americas.com.
---


[Click Banner To Learn More]
[Home Page] [The Automator] [About] [Subscribe ] [Contact Us]