---
Cylon Energy Inc. acquire American Auto-Matrix

Cylon Energy Inc. announced today its acquisition of American Auto-Matrix, an American-based Building Automation Systems Critical Environments Controls manufacturers located in Export, PA. This acquisition is part of Cylon's continued expansion in the American building automation controls market.
On July 1st, 2013, Cylon Energy Inc., a subsidiary of Cylon Controls Ltd., acquired the management of the Building Automation Systems Dealer Business of Teletrol Systems Inc., from Royal Philips Electronics (AEX: PHI, NYSE: PHG). Cylon Energy Inc. now owns a majority shareholding in American Auto-Matrix an acquisition that expands Cylon's global system integration network to 240 with 90 of these in the US.
"Cylon recognizes the importance Energy Control will play on the global stage in the decades to come. With Teletrol we are able to bring a much-needed upgrade path to thousands of installations by offering Cylon open protocol products and energy management services to the Teletrol legacy install base. With American Auto-Matrix, we have found a company that naturally dovetails to create a synergy of open technologies and knowhow from both entities. With products like AspectFT and Cylon's SaaS, Active Energy Management platform, Voya™ Xplor, open BACnet controllers we will be able to offer both advanced, open, web-enabled, enterprise solutions combined with cloud-based energy management software to our customer base." said Sean Giblin, President of Cylon Energy Inc.

"This acquisition marks over 60 combined years of technological development and product implementation. With our collective technologies, talent, and resources our companies will be able to offer seamless, open integration and control for facilities that will save them even more time, energy, and money. We are excited to be able to make yet another leap forward in our industry," said Rocky Moore, Director of Business Development.

About Cylon
Cylon is a pioneer and a recognized international leader in the development of smart energy management systems for buildings for over 25 years. Working through a worldwide network of system integrators, Cylon has customers in Europe, North America, Asia, the Middle East and Africa.
Cylon Controls is one of the largest independent manufacturers of building control systems in Europe. With a solid history in controls and global Building Energy Management experience, Cylon understands buildings and, more importantly, how to optimize a Building Energy Management System.
In 2008, driven by our passion to contribute to energy efficiency and conservation, we identified the need for a smart, user-friendly and engaging way for organizations to monitor and analyze energy consumption that could deliver real energy and cost savings. In 2009 we developed the innovative Active Energy SaaS (Software as a Service) Product to meet this need.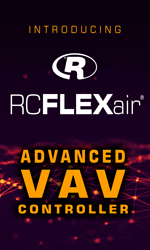 In 2012 Cylon Controls set up Cylon Energy Inc. in Manchester, New Hampshire to manage the Building Automation System Dealer Business of Philips Teletrol Systems Inc.

For more information, please visit www.cylon.com

About American Auto-Matrix:
Over the past 35 years American Auto-Matrix has grown to be a worldwide influencer in the HVAC and Critical Environments industry with a network of Solution Integrators that spans the globe. Manufacturing a complete family of microprocessor-based, applied, networkable controllers, used in a broad range of applications, AAM was the first to offer open architecture, generation-to-generation compatibility, DDC, and object-oriented programming. American Auto-Matrix has one of the largest offerings of BTL Listed products in the industry to date. The company continues to break ground adding products such as the web-based, AspectFT front-end Building Automation System, the first mobile zone control application, vSTAT, for commercial facilities, and the first imbedded HTML5 interface for an area control solution. Our products and systems are sold, installed, and maintained worldwide through our network of authorized Solution Integrators.

For more information please visit www.aamatrix.com

---

[Click Banner To Learn More]
[Home Page] [The Automator] [About] [Subscribe ] [Contact Us]