---
Realcomm Summer Webinars That You Can't Afford To Miss!

Thursday, July 31 | 12:30pm-2:00pm EDT
Energy Related Technologies for Existing Building Retrofits
FREE REGISTRATION - www.realcomm.com/webinars/profile.asp?EventID=431

We've all heard the statistics…commercial buildings consume nearly 40% of the total energy use in the United States. Although architects and building designers have taken up the baton and started to understand how to build more intelligent, energy efficient, sustainable buildings the fact remains that the ratio of new development to existing built environment is small. Intellectually we know the importance of cutting energy usage but today's economic pressures are forcing many building owners and operators of existing space to preserve capital and look at ways to shave operational expenses and this is preventing many owners from looking at energy saving retrofit strategies . In this webinar we'll examine the opportunities for retrofitting existing buildings for maximum ROI on energy related investments.

Thursday, August 14 | 12:30pm – 2:00pm EDT
ERPs vs Connected Disparate Systems – The Debate Continues
FREE REGISTRATION - www.realcomm.com/webinars/profile.asp?EventID=430

The debate on selecting a comprehensive single ERP versus connecting highly functional disparate systems has been around for a long time. Some argue that the scope of an ERP cannot deliver full functionality of every application while the other side contends that connecting disparate systems is much too complex, unreliable and unsustainable. In our industry, there does not yet seem to be an undisputed winner. This session will continue to uncover and evaluate the pros and cons of which strategy produces the best automation and business results.

Thursday, August 28 | 12:30pm – 2:00pm EDT
CRM Strategy - How Far Can It Reach?
FREE REGISTRATION - www.realcomm.com/webinars/profile.asp?EventID=432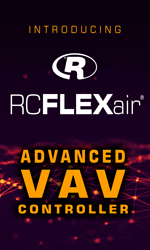 CRM has evolved more in the past twelve months than during the previous five years. Many organizations have extended the technology beyond the traditional customer groups to include tenants, consumers, business partners and investors. We've seen major new entrants into the market as well as an expansion of application scope, allowing for the inclusion of workflow and social media. This session will analyze the integration of CRM with other applications, a discussion of the market players and vision casting on CRM's role in the future.

View remaining webinars for 2014 here.



---


[Click Banner To Learn More]
[Home Page] [The Automator] [About] [Subscribe ] [Contact Us]