Realcomm Attendees Benefit from the Systems Integrator's Point of View
IRVING, TX - Continuing the strategic relationship between the producers of the BuilConn Forum and Realcomm, the 1,500 expected commercial real estate professionals attending Realcomm in Chicago, June 4-5, 2003, will benefit from hearing the point of view of the systems integrator and understand the core message delivered at BuilConn: the enormous operational and cost-savings benefits of a truly integrated building system.












Anto Budiardjo, Clasma President and BuilConn Organizer, will discuss the intricacies and technologies involved in today's vast range of building systems including HVAC, security, lighting, access control and IT infrastructures. Budiardjo will also facilitate discussions that will illustrate how these disparate systems, when properly integrated, can seamlessly co-exist providing the occupants greater comfort and security while providing the building owner and manager greater financial rewards.
"The perspective of the systems integrator will arm the commercial real estate professional with a true appreciation of what building systems integration can do to keep their customers happy as well as the very positive effect it will have on their bottom line," James F. Young, Realcomm CEO said.
In a similar manner, delegates of the premier BuilConn Forum, April 23-25, 2003, benefited from hearing the property manager's point of view in regards to building systems. Gary Brandies, Senior Vice President, Lincoln Property Management, spoke to an audience of more than 200 building systems professionals about how best to market and sell technology-based building services to the commercial real estate professional. Brandeis explained the motivation and goals of these professionals and areas of opportunity for technology providers to affect the transaction chain by creating efficiency, transparency and accountability.
"Systems integrators and real estate professionals speak a different language even though they work in the same realm," Budiardjo said. "It is not very often that the systems integrator hears the other side of the story, and I know many walked away from the presentation with the knowledge that they must modify their current sales practices."
BuilConn and Realcomm, two industry events respectively targeting the integrated building controls and commercial real estate professional, announced a strategic partnership in March 2003 that would provide the attendees of both conferences a broader perspective of best-practices, technology solutions and industry expertise.
T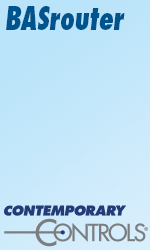 he organizers of BuilConn and Realcomm are tackling the unique challenge of uniting complex and diverse industries through unbiased education of technology. Both the commercial real estate and building controls industries will benefit from this strategic alliance-BuilConn attendees will understand the concerns and challenges of the building owner while Realcomm attendees will realize the enormous operational and cost-savings benefits of a truly integrated building system.
Although BuilConn and Realcomm ultimately have different target audiences, the two events overlap in a very symbiotic manner. By pooling resources and expertise, each event is able to provide further insight into the industry concerns and offer additional benefits to their attendees.
About Realcomm Realcomm is the largest conference dedicated exclusively to technology, business solutions, the Internet, and e-commerce for commercial real estate. The annual conference targets the needs of Commercial Real Estate at all levels including executive, management, professional and support. Realcomm 2003 will be held June 4-5, 2003 in Chicago, IL at Navy Pier. For additional information, please visit www.realcomm.com.
About BuilConn The BuilConn Forum is a two-day event designed specifically for systems integrators, control contractors and security dealers. It is these individuals who face the unique challenge of designing and integrating building systems so they operate together to provide building owners, occupants and managers with increased value. Produced by Clasma, Inc., a Dallas-based marketing and event company specializing in servicing the buildings systems industry, the BuilConn Forum will be held in Dallas, TX, April 14-16, 2004 at the Adam's Mark Hotel Dallas. For additional information, please visit www.BuilConn.com.
---


[Click Banner To Learn More]
[Home Page] [The Automator] [About] [Subscribe ] [Contact Us]