NEWS BRIEFS Updated June 19th
Did you miss BuilConn 2003?
Post Show Conference Package now Available! Visit http://www.engenuity.com/ for more details.
---












Rio Grande Electric Monitors Remote Energy Assets Over Satellite
VICTORIA, BC - Rio Grande Electric Cooperative, Inc. (RGEC) now uses satellite communications to monitor energy conditions across its rural energy distribution network. As part of its new enterprise energy management system, the Texas-based electric utility identified satellite as the most cost-effective way to communicate with the intelligent energy meters being installed at the company's remote substations. The new energy management system uses a network of ION(R) meters and software from Victoria BC-based Power Measurement to help Rio Grande Electric control the cost, quality and reliability of the power it offers to its customers.
---
ProSyst unveils mBedded Builder 5.1
ProSyst mBedded Builder 5.1 integrates the development, testing and debugging of Java applications and focuses on utilities for the creation of OSGi services.
Cologne - mBedded Builder 5.1 is a powerful Integrated Development Environment (IDE) for the fast and easy development of Java applications and OSGi services. In order to meet the requirements of the developer community, mBedded Builder 5.1 includes entirely new GUI Builder and CVS client and has multiple enhancements in JDebugger, JProfiler, Code Editor, Dynamic Plug-in Management, OSGi compatibility, etc.
---
Tridium, Inc. Wins Realcomm 2003 Digie Award for Most Innovative Technology, Partners Capture Two Additional Digies
Richmond, VA Tridium, Inc.™ is proud to announce that is has been recognized as a premier technology provider with a Digie Award from Realcomm 2003. Tridium captured a Digie Award for The Most Innovative Technology, which represents the newest and most innovative technologies and automation products affecting commercial real estate. In addition to capturing the Most Innovative Technology Award, two Digie's were awarded to organizations utilizing Tridium's revolutionary Niagara Framework in their solutions. Teng & Associates (Chicago) won a Digie for Facilities Management in the Best Use of the Internet category and the General Services Administration (GSA) Region 5 Federal Complex won a Digie in the Digital Real Estate Extreme Office Building category.
Additional information about Tridium is available at www.tridium.com
---
Richards-Zeta Raises the Bar on Dealer Support
Company offers Free Project Programming and Commissioning assistance to all new Dealers. Richards-Zeta Building Intelligence, Inc. (RZ), the leader in simple, economical, innovative and powerful building automation systems, announced a FREE project programming and commissioning assistance program for all new dealers. This program helps new systems integrators to rapidly deploy complete building automation systems for their customers. Training is expedited and the revenue generation path is shortened.
Visit the website www.richards-zeta.com for more information.
---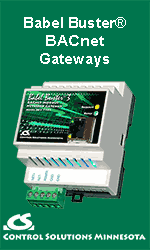 Axeda Teams with jaalaM Technologies to Automate Remote Service of Networks and Communications Equipment
MANSFIELD, Mass., and SEATTLE -- Axeda Systems Inc. (Nasdaq: XEDA), the world's leading provider of device relationship management (DRM) enterprise software and services, and jaalaM Technologies, a leader in network intelligence software, announced that they will collaborate to enable the proactive, remote diagnosis and repair of complex problems with computer networks and networking equipment. The companies plan to integrate jaalaM's appareNet(TM) Network Intelligence System with the Axeda Device Relationship Management System(TM) and jointly market the combined solution to networking equipment manufacturers and users. When used together, the two products will enable support technicians to rapidly pinpoint the cause of network performance slowdowns, then remotely diagnose and repair identified software, configuration, or equipment problems.
---
Johnson Controls Enters U.S. Treasury Departments Mentor Protégé Program
Re-Engineered Business Solutions, Inc., will learn various business skills
CAPE CANAVERAL - Johnson Controls World Services, Inc., has entered into an agreement to participate in the Mentor Protégé Program, administered by the U.S. Department of the Treasury. The World Services division of Johnson Controls works exclusively with federal government customers. Under this agreement, the company will mentor Re-Engineered Business Solutions, Inc., a small disadvantaged logistics management company, located in Clarksville, Md., for one year, focusing in the areas of business development and proposal preparation.
For more information on Johnson Controls, Inc., visit the company's web site at www.johnsoncontrols.com.
---
Automated Logic Corporation Honors Systems and Service Providers
Atlanta, GA - Automated Logic Corporation (ALC), a leading manufacturer of intuitive and innovative building control solutions, recently honored some of its Systems and Service Providers at its Annual Meeting. The top awards were based on many factors including superior performance in the field, reputation in the market, sustained yearly growth, and willingness to learn and develop.
For more information on Automated Logic Corporation, visit the company's web site at www.automatedlogic.com
---
Next Generation DDC Open Systems
Instructed by Jack Mc Gowan - A Realtime Distance Learning Seminar, Earns 0.8 CEU / 8 PDH, Presented in 4 Live Teleconferencing Sessions New Program Starts July 28
http://www.aeecenter.org/realtime/ddc/
---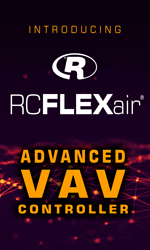 Barix Accelerates Plans to Introduce New IP-enabled Products and Technologies
Zurich, Switzerland - Barix AG (www.barix.com) announced that the company has secured $2.5 million in expansion capital from an undisclosed group of private investors.
The company will use the funds to accelerate international growth plans and more rapidly introduce new IP-enabled products and technologies for home automation, networked audio and security applications in high growth markets, including the U.S. Barix also is expected to double the number of engineers at its recently formed German subsidiary, Izy Development GmbH, which serves as the company's development house.
---
Rosco lowers total cost of ownership for Smart Card issuers
Brighton - Microexpert announced the formal launch of Rosco, a remote Smart Card /Token control system. This innovative new solution enables Smart Card issuers to securely communicate with any Smart Card deployed in the field from any browser connected to the Internet. Rosco also allows users and issuers to remotely maintain and update any allocated Smart Card and/or Token securely, as and when they need to. Rosco has been specially designed to streamline the Smart Card/Token updating process, making it quicker and easier and in doing so helping to lower the overall cost of ownership for Smart Card issuers.
---
IBM Selects Axeda as Life Sciences Partner
To Collaborate to Drive Service Automation for Medical and Scientific Instruments Via Device Relationship Management Solutions
MANSFIELD, Mass.-- Axeda Systems Inc. (Nasdaq: XEDA), the world's leading provider of device relationship management (DRM) enterprise software and services, announced that it has been selected as an IBM Life Sciences Device and Diagnostics Partner. IBM Life Science Solutions provides the IT infrastructure that developers in biotechnology, pharmaceutical research, genomics, proteomics, and healthcare need to turn data into scientific discovery and new treatments for disease. Axeda is the market leader in providing DRM remote service solutions to manufacturers of medical and scientific instruments. Together, the two companies will collaborate to enable IBM Life Sciences Business Partners with automated remote monitoring, management, and service solutions.
---












Infrasafe Selected to Provide Visitor Control Security Solution to Bank One Facilities in Chicago
Orlando, Florida, - Infrasafe, a global security design and integration firm, announced that it has been selected to provide its iVisitor web-based visitor management and badging solution to the two main Bank One corporate facilities in Chicago, including its corporate headquarters. As a component of the solution, Infrasafe utilized its recent partnership with Zebra Technologies in providing thermal bar code label printers for production of on-demand identification badges for the visitors to these high-rises.
---
Web-Based Data on Building Owning, Operating Costs Gathered by ASHRAE
ATLANTA - Engineers depend on accurate owning and operating data to make decisions involving life cycle and functionality of buildings. However, lack of a large population of up-to-date data makes it difficult for them to provide a solid basis for those decisions. Research to develop an interactive Web-based database providing current information on maintenance costs and service life of typical HVAC components and systems has been approved for funding by the American Society of Heating, Refrigerating and Air-Conditioning Engineers (ASHRAE).
---
Company Offers New Ethernet-Enabled Operator Interface with Larger, Brighter Touch Screen
Temecula, CA - Opto 22, a manufacturer and developer of hardware and software for industrial automation, remote monitoring, and enterprise data acquisition, has announced availability of the OptoTerminal-G75, a graphics-based operator interface for use with the company's Ethernet-based I/O systems.
---
Linux based SCADA on an embedded industrial computer
SWEDEN – Botech AB, the software development company for web-based supervision, has released the Linux version of their web-based SCADA system, Greyhoundâ. Since 1998 Botech AB has continued to connect buildings and processes to the Internet.
---
The LonMark® Interoperability Association will be taking part in the upcoming June BOMA Show in San Francisco, CA.
---
Novar Controls Establishes Business Unit for Asian Market Subgroup joins Select Electric's new Novar Shenzhen LTD office
Copley, Ohio - Bidding for a larger share of the international market, Novar Controls has opened a business unit within the Special Economic Zone in Shenzhen, China. The unit, which is the company's first Asian expansion, has already been selected as the project contractor for several retail sites.
The new business unit operates under the umbrella of Select Electric, sister company of Novar Controls and fellow Novar plc subsidiary. An international group widely known for its work with intelligent building systems, Novar plc has offices throughout the Americas, Europe, Africa, Asia and the Far East, including Novar Controls, the Copley-based manufacturer of automated building controls.
---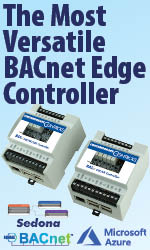 Echelon is Hosting the LonWorks® Developer's Conference at the LonWorld® 2003 Exhibition, Munich, October 15-16!
Join us in Germany for LonWorld 2003, the world's fastest growing conference focused on device networks. At LonWorld 2003 you will find the industry's leading and emerging companies using LonWorks technology in their products, systems, and application services. Discover, interact, and advance at the LonWorks Developer's Conference.
Get the latest conference updates at www.lonworldexpo.com
---
Lighting Control Best Practice Guide for Office Buildings
SANTA CLARA, CA - The Watt Stopper, Inc. has introduced the Lighting Control Best Practice Guide for Office Buildings. The 60-page publication offers application-specific design, specification, and installation guidance for lighting controls in commercial office buildings.
Created for lighting control design professionals, the Best Practice Guide identifies control solutions that incorporate a range of lighting control products while meeting common design goals such as energy savings and energy code compliance.
The guide is the second in The Watt Stopper's Best Practice Program for lighting control. The Lighting Control Best Practice Guide for Schools was published in June 2002. Copies of both guides are available at no charge by contacting The Watt Stopper.
---
THE DIGITAL HOME VALUE CHAIN: 2003
Parks Associates has packed its latest research findings in a one-day workshop that covers a great many aspects of the digital home value chain. This interactive seminar, with three leading industry analysts, gives the latest insights into emerging technology fields. Workshop dates: July 17, 2003 New York City; September 23, 2003 London, England.
---
Texas State Technical College and ABB University Train Students Throughout System on Use of Drives
Dave Polka, ABB Training Instructor, Asked to Utilize His Newly Published Book, "Motors & Drives," to Help Field Technicians from Energy Companies Understand Advanced Operation and Programming of Motor Drives
NEW BERLIN, Wis. - The Workforce Development Center of Texas State Technical College and ABB University conducted a school to train students employed by US Gas Pipeline Companies in the fundamentals of installing, operating and maintaining Variable Frequency Drives. TSTC is a system of public two-year institutions with four primary campuses and three extension centers located throughout Texas. ABB University Drives Training is based at ABB Inc., Automation Technologies, New Berlin, Wisconsin.
---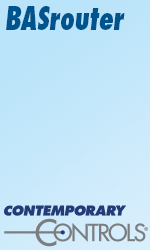 HighPointe Group to Manage Rooftop Communications of Prime NYC Properties Commanding Manhattan Airspace
AOL Time Warner Center, GM Building at Trump International Plaza appoint exclusive agent to create wireless possibilities for Central Park South, Midtown and Uptown Manhattan
New York — HighPointe Group, LLC, a telecommunications site consulting and management company, has been named as the exclusive agent to manage the rooftops of the newly built AOL Time Warner Center and the landmark General Motors Building at Trump International Plaza for wireless and broadband applications.
HighPointe Group President Jud Pankey, said that under agreements with the Trump Organization for Trump 767 Fifth Avenue, LLC – known as the General Motors Building at Trump International Plaza – and with Apollo Real Estate Advisors and The Related Companies for the AOL Time Warner Center, the company will provide a variety of telecommunications consulting services including building assessment, site audit, RF engineering, contract negotiations with carriers for space on the rooftops and ongoing management of those relationships.
---
Energy Meters Calculate High-Accuracy Readings from Low-Cost Transformers
VICTORIA, BC - Power Measurement, a leading provider of enterprise energy management systems, announced a unique feature for its ION 8000-series revenue meters: instrument transformer correction (ITC). This innovation increases the accuracy of energy readings beyond the meter itself, to reduce or even eliminate the need and cost of upgrading existing instrument transformers anywhere higher accuracy is required, such as billing or grid metering applications.
Offered as a firmware upgrade for existing ION 8300, ION 8400, or ION 8500 revenue meters, the ITC feature uses programmable correction factors for ratio and phase angle to adjust for the inaccuracies inherent in many commonly used current transformers (CTs) and potential transformers (PTs).
---
Opto 22 Introduces OptoGSM I/O(tm)
Temecula, CA - Opto 22, a manufacturer and developer of hardware and software for industrial automation, remote monitoring, and enterprise data acquisition, has introduced the OptoGSM I/O rack, the latest addition to the company's line of machine-to-machine (M2M) systems for providing wireless connectivity to physical business assets.
The OptoGSM I/O rack accepts industry standard, G4-footprint, plug-in digital I/O modules, and further offers three built-in analog inputs. Combined with a Nokia 30 or 31 GSM Connectivity Terminal(tm) (available separately), the OptoGSM I/O rack transmits machine or environmental data over any GSM (Global System for Mobile Communications) network. The resulting OptoGSM I/O system provides everything needed-machine connections, mobile communications, and carrier services-to attach to and communicate with systems and equipment, thus facilitating a broad range of enterprise activities involving remote equipment monitoring, diagnostics, control, and data acquisition.
---
Catalyst Data, LLC Forms A Strategic Alliance With Communications Supply Corporation (CSC) To Market and Distribute RapidBOM Network Design & Estimating System
Catalyst Data, LLC, developer of RapidBOMâ, and Communications Supply Corporation (CSC), the nation's leading resource for experienced datacom product distribution and support services, announce that they have formed a strategic alliance to market and distribute RapidBOMâ , a robust network infrastructure design and estimating system.
RapidBOMâ is the first complete PC-based network design and estimating system to be introduced into the voice and data market. This application enables the user to establish and standardize on a fast, easy and accurate design process that automatically creates a Bill of Materials (BOM), labor costs and includes Microsoft Project® to design a compete network including premise infrastructure and complete outside plant with route construction.
---
Predictive Maintenance Programs, Plant Troubleshooting Now Easier, Faster, Cheaper With The Raytek ThermoView™ Ti30 - A User-Friendly Portable Thermal Imager
Santa Cruz, Calif. - Raytek® Corporation, the worldwide leader in infrared thermometry, introduces the ThermoView™ Ti30, a new thermal imager that, for the first time, allows plant maintenance personnel with minimal training to conduct cost effective and highly accurate predictive maintenance inspections and equipment troubleshooting.
The high performance, multi-featured ThermoView is designed to maximize predictive maintenance and inspection payback in utilities, pharmaceutical, petrochemical, pulp and paper processing and other manufacturing and production facilities concerned with asset protection, increased productivity, quality control and reduced downtime. The ThermoView's affordability and ease of use makes it the low cost way to expand the frequency and reach of an existing predictive maintenance program in which expensive imagers may be unavailable for additional inspections.
---
"Net-atHome(tm)2003: Your Gateway to the Markets"
Sophia Antipolis, France. "Net-atHome™2003: Your Gateway to the Markets" (www.NetatHome.com/Event03), the largest event in Europe covering "Home Networks & Gateways, Connected Appliances and Internet Services" is being hosted by Homega Research, a division of Sigma Consultants, from October 27 to 31 at the Sofitel Royal Casino Hotel in Cannes Mandelieu (French Riviera). This year, Homega Research is breaking new ground by hosting a whole week dedicated to the markets for Technologies & Services for the Home. Beyond its annual Conference & Exhibition (the largest in this field in Europe -- October 30 & 31), a 3-day Business & Technology tour to pilot sites in Europe (October 27 to 29) is being organized and will be followed by an intensive & comprehensive pre-conference Workshop (October 29).
---


[Click Banner To Learn More]
[Home Page] [The Automator] [About] [Subscribe ] [Contact Us]