---
New Multi-Channel Software From Kiyon Delivers Broadband and Quality Multi-Services (QoS) for Wireless
LA JOLLA, Calif.--(BUSINESS WIRE)--June 13, 2006--High-Performance TDMA and Dynamic Multichannel Wireless Architecture Delivers Higher Quality Throughput and Scalability for Voice, HD Video, and Data Over Convergent Networks











Kiyon, Inc., innovators in wireless technology, today announced the release of a new wireless software core that can transform wireless access points, routers, switches and client devices (such as cellphones) into high-performance multi-channel wireless solutions with carrier-grade quality. This new multi-channel technology dramatically improves capacity, Internet throughput, and quality of service (QoS) for 802.11 and UWB (ultra-wideband) systems that normally use a single RF channel over a single radio, while mitigating interference from other WiFi or radio devices. This latest upgrade to the Kiyon Autonomic Network (KAN) software is in beta test and will ship later this month, and is also applicable to 802.16e mobile WIMAX/WiBRO systems.
"The quality performance of our new multi-channel wireless software is an order of magnitude better than conventional 802.11 networks," said Weilin Wang, Kiyon CTO. "We have already successfully demonstrated the capacity for this technology by pushing two simultaneous H.264 high definition video streams and more than 50 simultaneous VoIP calls at better than 4.0 MOS (mean opinion score) over a six-hop single-radio 802.11 wireless network. There is no reason throughput could not be significantly higher on all parameters."
Increasing the number of hops, nodes, or clients in a conventional WiFi network environment causes severe problems with throughput, interference, and quality. More importantly, QoS for broadband applications such as voice over IP (VoIP) or real-time and HD video, is very poor on 802.11 radios (even with 802.11e added), since the network infrastructure can't guarantee or prioritize packet flow properly. Kiyon's new technology overcomes these limitations by taking advantage of the multiple, non-overlapping RF channels in WiFi and UWB, and using a TDMA-based MAC protocol combined with ultra-fast dynamic (no central controller) channel data switching resulting in separate queuing for different traffic flows. This new KAN software MAC architecture works for both peer-to-peer (single-hop) and mesh (multi-hop) networks to provide sufficient QoS bandwidth to support convergent voice, real-time and HD video, and data traffic on the same wireless infrastructure. For WiFi and UWB users, this dramatically improves multi-service bandwidth, quality, IP roaming with persistent IP addressing, and security.
"What we provide is better quality and higher throughput wireless broadband, sort of like 'Wi-Fi on steroids; while still being IEEE standard body compliant.' The real value of our software radio technology will become apparent as multi-service network applications converge and users demand more reliability, bandwidth, and seamless mobility," said Michael Nova, Kiyon Founder & CEO. "This is the precursor to a digital future most technologists view as inevitable, where converged IP multi-service applications run over wireless networks available on any consumer or business device, without hardware modifications or dropping of an IP address between networks."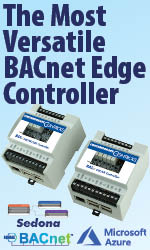 Kiyon's new multi-channel software incorporates its previously released "levelized broadband throughput" technology to offer a highly scalable wireless solution with ultra low latency and jitter that has wide ranging applicability for seamless indoor and outdoor mobile connectivity. It can also be embedded in common wireless devices such as WiFi/dual-mode handsets, multi-player game devices and other consumer electronics. Ideally for optimum benefit Kiyon's technology would be used in both the client and infrastructure network but quality and throughput advantages result even if it is applied asymmetrically to just clients, or the infrastructure routers. Kiyon enabled Networks will be able to support higher user density over a wider area and will be ideal for establishing temporary and variable load networks, upgrading legacy buildings, and delivering location based and social networking services.
"Emerging standards and technology will soon make it possible for wireless connections to support convergent VoIP, streaming video, and interactive network applications," said Jean Kaplan, research analyst, mobile and wireless network infrastructure, IDC. "These applications are very sensitive to network latency and QoS, which leaves them at the mercy of the operating environment of the connection. Technologies like this, that improve on the throughput, fidelity, and resilience of WiFi, UWB and WIMAX, are key to opening up new markets for converged broadband applications."
Kiyon's multi-channel technology is compliant with the alphabet of wireless Internet standards, including 802.11a, b, g, e, i, r and the pending 801.11s and n that defines product compatibility, QoS, security, inter and intra network roaming, power conservation, and mesh networking; in fact, a multichannel "enhancement" on the 802.11s standard is seriously being considered. The multi-channel algorithm also improves ad hoc peer-to-peer networking and network security for WiFi and UWB, and has implications for emerging WiMAX initiatives.
One company that has been actively evaluating Kiyon's technology is Siemens AG and Siemens Subscriber Networks LLC. "The multi-channel TDMA solution that Kiyon has developed is one of the things that really attracted us," said Arlan Harris, President and General Manager of Siemens Subscriber Networks. "Kiyon's focus on a carrier-grade QoS solution across multiple radio types is something I haven't seen anybody else tackle. The data and demos we have seen are very impressive, and I'm pretty excited about the implications for WiFi and UWB."
Kiyon is licensing its new multi-channel software, as well as incorporating it in its own products. Kiyon's KAN systems are self-managing and offer ad hoc recognition, broadband multi-hopping and alternate path routing for secure, easy-to-use wireless networking and scalability to any number or wireless client or infrastructure devices. KAN is currently packaged in building automation control routers (BACnet) for companies such as Honeywell, Siemens, Trane, and Johnson Controls; Wireless Broadband Routers for businesses, WISPs, gaming, and residential and digital home applications; and in client devices such as cellphones, PDA's, Laptops, and WLAN switches.
About Kiyon
Founded in 2003 in La Jolla, CA, and funded by Siemens Venture Capital, CT Ventures, and other investors, Kiyon has been recognized worldwide with numerous awards for its innovative technology and product solutions. Kiyon's advanced networking technology utilizes a dynamic TDMA multi-channel MAC protocol and QoS-aware mesh network software suite that addresses both QoS and capacity issues in a wireless network. Kiyon software is capable of interfacing with any higher-level protocol and operates on all standard hardware platforms. Kiyon's products include low cost wireless QoS mesh routers for industrial and consumer applications, together with wireless mesh software and service applications, including wireless VoIP, gaming and location based services. For more information, please visit us at www.kiyon.com.

---


[Click Banner To Learn More]
[Home Page] [The Automator] [About] [Subscribe ] [Contact Us]