---
Ember receives $12 million in new financing











BOSTON and SAN JOSE, Calif., June 14, 2006 – Ember Corporation, a leading ZigBee™ networking company, today announced it closed an additional $12 million in funding from its primary venture capital investors and strategic partners.
Polaris Venture Partners, GrandBanks Capital, RRE Ventures, Vulcan Capital (the investment group of Microsoft's Paul G. Allen), DFJ ePlanet Ventures, DFJ New England, WestLB Mellon Asset Management (formerly West AM) and strategic partners such as ChevronTexaco Technology Ventures participated in the round. This new round combined with existing investments from Hitachi Corporation, Stata Venture Partners and MIT bring the total capital Ember has raised to $65 million.
Ember's investors see huge potential in the company's embedded wireless networking technology, which is helping to create an "Internet of things" by enabling billions of devices to support low-cost, low-power sensor and control applications such as home and building automation, industrial controls, inventory management, automatic meter reading (AMR) and environmental monitoring. The market for 802.15.4/ZigBee devices is expected to reach $1 billion between 2008 and 2010, according to two research firms, In-Stat and Northern Sky Research.
Bob Metcalfe, Ember chairman and general partner at Polaris Venture Partners, said the funds will help fuel Ember's expansion in the ZigBee wireless networking market. "Ember's opportunity with the ZigBee standard is reminiscent of Ethernet. With Ethernet, the opportunity was to network hundreds of millions of personal computers. With ZigBee, the networking opportunity is the 10 billion microcontrollers built into everyday products each year. Ember is aiming to network them all. How? Through partnerships with microcontroller vendors, like for example STMicroelectronics," he said.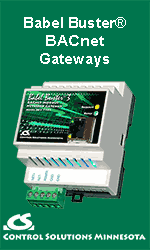 "This additional funding enables Ember to scale to support our growing customer base as they ramp new products into volume production, while continuing our strategy to network the entire universe of microcontrollers," said Robert LeFort, Ember's CEO. "It will also help us accelerate development of next-generation ZigBee technology to maintain our product, technology and market leadership position."
ZigBee: Wireless Control That Simply Works
The ZigBee Alliance is an association of companies working together to enable reliable, cost-effective, low-power, wirelessly networked, monitoring and control products based on an open global standard. The ZigBee Alliance is a rapidly growing, non-profit industry consortium of leading semiconductor manufacturers, technology providers, OEMs, and end-users worldwide. Membership is open to all. Additional information can be found at www.zigbee.org.
About Ember Corporation
Ember enables communication among embedded microcontrollers with standards-based wireless mesh networking semiconductors and software. Ember helps its customers to automate home appliances, lower energy consumption in buildings, keep borders and infrastructure secure, and control industrial processes, just to name four of the many diverse applications being developed by Ember's more than 100 customers. Spun out of MIT in 2001, Ember is headquartered in Boston and has its radio development center in Cambridge , England and distributors worldwide. Ember is a lead member of the ZigBee Alliance, and its platform is the National Technical Systems' (NTS) "Golden Suite" for 802.15.4/ZigBee interoperability testing. For more information, please visit www.ember.com.

---

[Click Banner To Learn More]
[Home Page] [The Automator] [About] [Subscribe ] [Contact Us]