---
Privaris® Receives BiometriTech™ Magazine's "Product of the Year" Award for 2005
The BPID™ Biometric Security Device Honored for Outstanding Innovation











Charlottesville , Virginia , June 12, 2006 — Privaris, Inc. announced today that Technology Marketing Corporation (TMC®)'s BiometriTech magazine (www.biometritech.com) has named the BPID™ Security Device as a recipient of a 2005 Product of the Year Award.
"Each year BiometriTech magazine bestows its Product of the Year awards on companies that have demonstrated excellence in technological advancement and application refinements in the biometrics industry. Privaris has demonstrated to the editors of BiometriTech that it has gone the extra mile to create a truly innovative product," said Rich Tehrani, President and Group Publisher of BiometriTech.
Privaris' BPID Security Device revolutionizes existing "contactless" physical and computer (logical) security. The wireless, mobile device offers the heightened security of biometrics without the high implementation costs and privacy concerns associated with most biometric solutions. One single device
provides on-board processing of biometric information to ensure privacy, and enables increased security for multiple physical and logical access applications that previously required disparate, embedded systems.
The BPID device's compatibility with existing security technology from HID®, SARGENT®, Indala and Kantech® means that installation is simple and economical, requir ing no changes to existing security systems. This results in a significant cost and time advantage over typical biometric security systems, and enables the device to co-exist with prox card deployments on the same physical access card reader systems.
The BPID device is issued through an enrollment process that retains all fingerprint information on the device and not in a "centralized" biometric database. This "distributed" biometric architecture protects users' personal privacy and also benefits the enterprise by eliminating the maintenance costs, and particularly the risk and liability, associated with housing a biometric database.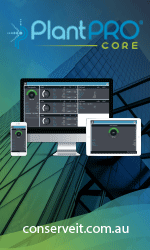 "The BPID device is changing the way that people think about biometrics," said Barry Johnson, President and CEO of Privaris. "Adding the increased security of biometrics doesn't have to require an expensive overhaul of your existing system, or sacrifice user's personal privacy. We see the tremendous impact that our device is having on the corporate security world, but it's especially gratifying to be recognized by BiometriTech for Privaris' contribution to the industry. We are thrilled to receive an acknowledgement as significant as the Product of the Year."
About Privaris®
Privaris Inc. focuses its technology expertise on the intersection of high security biometric applications and the individual's right to personal privacy. Privaris products authenticate the identity of an individual prior to that individual being granted access to facilities, resources, services, and transactions. Privaris Inc. is a privately-held Delaware corporation with its headquarters in Charlottesville, Virginia. www.privaris.com
About TMC®
Technology Marketing Corporation (TMC) publishes four print magazines: Customer Interaction Solutions, Internet Telephony, IMS, and SIP; five digital publications, SIP Magazine, Speech-World, WiFI Telephony Magazine, VoIP Developer, WiMAX Magazine; and the online publications TMCnet.com, Planet PDA Magazine, WiFi Revolution, Alternative Power and BiometriTech. TMC is also the first publisher to test new products in its own on-site laboratories, TMC Labs. TMC also produces The VoIP Developer Conference, Speech-World Conference, IP Contact Center Summit and The Global Call Center Outsourcing Summit. TMCnet.com publishes more than 25 topical online newsletters. For more information about TMC, visit its Web site at www.tmcnet.com.
---
[Home Page] [The Automator] [About] [Subscribe ] [Contact Us]