---
Mandarin Oriental Hotel Group Chooses InnerWireless As Its Standard For In-Building Wireless Coverage, Including At Flagship Hong Kong Property
Comprehensive renovation of Mandarin Oriental, Hong Kong, includes InnerWireless infrastructure to help luxury hotel deliver 5-star services to guests











RICHARDSON, Texas – June 19, 2006 – InnerWireless®, Inc., the leading provider of in-building wireless systems, today announced that Mandarin Oriental Hotel Group will install the InnerWireless infrastructure at their flagship property, Mandarin Oriental, Hong Kong. The Hong Kong hotel is the fourth Mandarin Oriental property using InnerWireless to help deliver the luxurious experience that its guests expect. Mandarin has installed InnerWireless in the Mandarin Oriental, New York; the Mandarin Oriental, Washington D.C.; and The Landmark Mandarin Oriental, Hong Kong, and it plans to deploy the system in other hotels as a standard part of new construction or major renovations.
InnerWireless' distributed antenna system supports a full range of wireless interpersonal and building-services applications via an engineered, guaranteed and managed wireless environment.
"At Mandarin Oriental, our mission is to delight our guests, not just satisfy them," said Mandarin Oriental's Geoff McClelland, VP Technology – Hotel Development. "We are shifting from an 'anything, anywhere, anytime' paradigm to an 'everything, everywhere, all the time' paradigm, and you need the best technology to make that happen, which is why InnerWireless is Mandarin Oriental's in-building reference system of choice."
Mandarin Oriental Hotel Group's flagship hotel, a Hong Kong icon for 40 years, is undergoing an extensive renovation to comprehensively upgrade facilities, enlarge guestrooms and enhance the hotel's exterior to complement the contemporary facades of its neighbors in Hong Kong's business district.
"Installing any kind of infrastructure involves capital up front, but we find InnerWireless' total cost of ownership to be very attractive," McClelland said. "Mandarin Oriental is committed to providing the seamless service for which it is renowned. From a technology perspective, InnerWireless integrates very well with existing systems, including our Cisco network."
"InnerWireless and Mandarin Oriental are a perfect fit because we both believe that providing the best possible service involves detailed planning, customization and a true commitment to partnering for mutual success," said Chris McCoy, InnerWireless' Senior Vice President of Corporate Development. "Luxury, 5-star hotels, such as the Mandarin Oriental, set the standard for high-end service, and InnerWireless is proud to help Mandarin Oriental fulfill its guest-focused mission."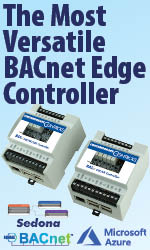 The Mandarin Oriental Hotel Group's McClelland cited several reasons that InnerWireless is the hotel group's in-building platform of choice including:
InnerWireless RF engineers have significant experience, and are adept at precisely engineering the in-building solution to fit our needs.
The common antennae system simplifies integration of multiple cellular providers and other wireless systems, rather than the property having to support multiple discrete systems and carrier facilities.

InnerWireless personnel are familiar with local regulations and with managing multiple contractors, which helps facilitate installation.

The passive nature of the InnerWireless system enables wireless communications to continue in the event of a power outage and other emergency situations.
About InnerWireless
InnerWireless® deploys its unified broadband wireless distribution platform in large commercial, healthcare and government buildings to support a full range of wireless services and applications. InnerWireless, which guarantees wireless coverage inside buildings ranging in size up to 10 million square feet, is properly engineered to accommodate wireless systems essential for interpersonal communications (including PCS/cellular, messaging/personal data, enterprise voice, and paging); clinical operations (including wireless infusion therapy/medical administration, enterprise/clinical data, portable patient monitoring, and people and asset tracking); and building operations (including building automation, security and first-responder communications, and push-to-talk radios).
For more information about InnerWireless, see www.InnerWireless.com
---


[Click Banner To Learn More]
[Home Page] [The Automator] [About] [Subscribe ] [Contact Us]