---
Zinwave announces exciting new partnership with RFI to bring the Zinwave 3000 to Australia

Zinwave continues to gain momentum, extending global market coverage into Australia

Cambridge, UK 2nd June 2011 – Zinwave Ltd, a pioneer and leader in next-generation in-building wireless coverage solutions, today announces that it has partnered with RFI, one of the world's leading distributors of wireless infrastructure products. RFI, which has several bases in Australasia and offices in EMEA and North Americas, is well established and highly respected within the wireless communications market with more than 30 years experience.

This partnership is driven by significant demand in the Australian markets for Zinwave's unique active Distributed Antenna System (DAS).

Zinwave produces the Zinwave 3000 true wideband active DAS which uniquely provides in-building wireless coverage for any service and wireless technology between 150MHz-2700MHz, irrespective of protocol or modulation scheme. It offers a flexible, scalable solution which adapts easily to future changes in services without the need for hardware upgrades.

"Zinwave has long realised the potential of expanding into growing markets such as Australia so Zinwave was naturally very excited about the potential of partnering with RFI, a world leader in wireless infrastructure distribution. This partnership offers the potential to further expand the global reach of our leading active DAS solution," said Colin Abrey, President of Zinwave, International.

"The Pacific features some of the fastest growing markets in the world and we have seen a huge demand for in-building wireless solutions. Working along side Zinwave we are able to expand our combined offering and present our customers with the most cost effective multi-service, multi-operator DAS solution on the market. We look forward to a long and successful partnership" added Nigel Healey, Marketing Manager of RFI.

Zinwave's worldwide expansion continues to gather pace, and its commitment to the Australian market is deepened with the establishment of an Australian presence, headed up by Derek Paton, Vice President of Zinwave, APAC. RFI and Zinwave will be exhibiting at CeBit in Sydney 31May – 2 June.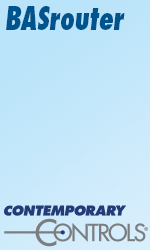 Zinwave recently announced the completion of a project for an international convention centre in Dublin, Ireland and will soon announce the completion of additional global, in-building wireless projects, including a large scale, high profile project in Australia.

About Zinwave
Zinwave is a global technology company with offices in UK, USA and Asia that has pioneered a new approach for reliable multi-service in-building wireless coverage. Zinwave's solution, the Zinwave 3000 wideband active DAS is the only True wideband active Distributed Antenna System (DAS) on the market, covering all frequencies between 150MHz and 2700MHz. Zinwave 3000 provides a highly cost effective multi-service, multi-carrier solution over a single hardware infrastructure that can be quickly and efficiently deployed and easily scaled for future service additions.
Zinwave has a highly experienced RF planning, program management and execution team with extensive experience in all parts of the wireless industry and international telecoms markets.
Sales activity is global with a strong presence across four continents and with relationships established with major well known partners and system integrators. Zinwave's installation base includes customers in the Healthcare, Industrial, Public Venue, Enterprise & Corporate and Education vertical markets.
www.zinwave.com

About RFI
RFI is an Australian based designer, manufacturer and distributor of communications antennas, multicouplers, combiners, duplexing filters, amplifier systems and associated hardware. The company's strengths in engineering, manufacturing, research and development and sales and marketing are maintained by employing dedicated, experienced industry professionals in each key discipline. Formed in 1979 the company has continually expanded its operations to meet with the requirements of the fast paced industry of which it is a part. RFI holds a number of patents for unique and innovative designs that have been developed to meet with the industry demands for technologically superior systems. With offices based in Australasia. EMEA and North America, RFI is positioned as a true global vendor. Operating within internationally accredited Quality Assurance Systems, the company is committed to product and process quality. The quality systems encompass every aspect of the company's operations.
www.rfi.com.au

---


[Click Banner To Learn More]
[Home Page] [The Automator] [About] [Subscribe ] [Contact Us]