---
Open Automation Software's Customers Choose KEPServerEX Two-to-One for Connectivity between OPCSystems.NET and SCADA Systems

Evergreen, CO, USA – June 6, 2011 – Today, Open Automation Software announced the results of a customer poll that showed OPC Systems.NET users chose KEPServerEX for a complete OPC solution over the other OPC servers on the market. Over 50% of Open Automation Software's customers chose to "Get Connected" with Kepware, and reported a high level of satisfaction when using the product with OPCSystems.NET.

OPCSystems.NET's user-friendly interfaces, and customizable HMI screens, are maximized with KEPServerEX's security and reliability enabling easy integration. Due to KEPServerEX's built-in diagnostic and troubleshooting tools, customers reported an extremely low number of calls for assistance in communications setup that involved Kepware's Technical Support staff. When such assistance was required, however, customers also reported a high degree of satisfaction in the support team's quick and efficient solutions.

"Both Kepware and Open Automation Software are long time members of the OPC Foundation, and are committed to providing dynamic products that often exceed the OPC Specifications for performance. Combining the OPCSystems.NET OPC Client with the OPC Server from Kepware makes an extremely solid and scalable OPC solution," said Thomas Burke, President and Executive Director of the OPC Foundation.

"After using a variety of different OPC Products before using OPC Systems, all I can say is that I didn't know what I was missing. OPC Systems software easily interfaces with the .NET platform and I am continually receiving updates with new controls and functionality. I have yet to come across an OPC Server that OPC Systems cannot interface with easily and reliably. All of this combined with the stability of the OPC Systems platform has made me a true believer in the company. Since our first use of OPC Systems software it has been incorporated into every project that we undertake," commented Thomas Harkness, IOPS Project Manager, JBT AeroTech.

"We chose to partner with Kepware early on, because we have found that the performance of Kepware's product continually yields an overall faster data throughput with greater reliability than the other OPC Servers we previously worked with. Our OPCSystems.NET product runs as a Windows Service, and because KEPServerEX also runs as a Windows Service, it makes the initial connection extremely easy. It also makes it possible for both applications to run on a Windows Server operating systems without a user logged in," commented Ken Eldridge, President of Open Automation Software.

"We have seen Open Automation Software products used in a wide variety of industries and applications," said Tony Paine, President of Kepware Technologies. "It is great to see that through open standards, such as OPC, customers realize that they can build secure, reliable and scalable solutions with components from different vendors."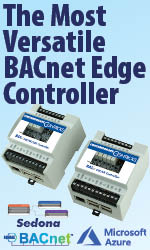 More information about OPC Systems.NET can be found at www.opcsystems.com and more information about Kepware can be found at www.kepware.com.

About Open Automation Software:
Open Automation Software was formed in 1993 with the vision of empowering end-users and OEMs with the freedom to create the applications they needed to truly build "best of breed" systems. Open Automation Software achieved this by providing the tools to quickly and easily develop SCADA products using Microsoft Visual Studio. The culmination of this vision was the creation of OPC Systems.NET. OPC Systems.NET is the flagship product for Open Automation Software and leverages OPC standards from the OPC Foundation to enable secure communications and support for Smart Clients, Web-based Clients and Server, Mobile Clients, and Mobile Devices.

For more information, refer to www.opcsystems.com.
Follow Open Automation Software on Twitter at www.twitter.com/opcsoftware.
About Kepware Technologies:
Kepware Technologies develops a wide range of communication and interoperability software solutions for the Automation industry. Our solutions allow you to connect disparate software and hardware systems, providing applications with quality, ease of use, and high performance. Furthermore, our in-depth experience with software design, development, support, and maintenance allows us to provide high-performance communications software without sacrificing quality and ease of use.
For more information visit www.kepware.com
Follow Kepware on Facebook at http://www.facebook.com/pages/Kepware-Technologies/192153430810589.
Follow Kepware on Twitter at http://twitter.com/#!/Kepware.





---


[Click Banner To Learn More]
[Home Page] [The Automator] [About] [Subscribe ] [Contact Us]