---
Industry Icon and the BACnet Standard's Best Friend, William "BACnet Bill" Swan Passes Away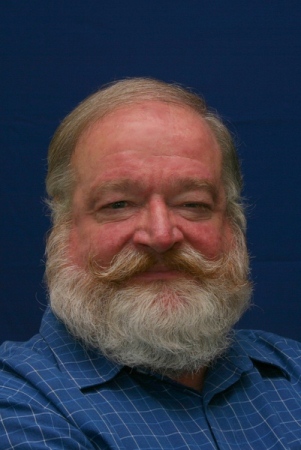 Redmond, WA (June 6, 2011)—Former BACnet Committee chairman and long-time Alerton building standards engineer William "BACnet Bill" Swan passed away on Saturday, June 4, 2011. Swan was an avid BACnet pioneer, supporting development and adoption of the BACnet standard on the global stage. He was a prolific author of white papers and articles, and a highly sought keynote speaker for BACnet meetings and engagements, which took him around the world. His blog, The BAC Cave http://bacnetbill.blogspot.com, offered inside views and opinions on "the wild and wacky world of commercial building automation controls."
"Bill had a truly global vision when it came to evangelizing the BACnet standard; if he wasn't in the BAC Cave in Redmond, he was jetting out for industry events in Berlin or Bangalore or Beijing," said Alex Radovan, general manager for the Alerton and Trend Control Systems businesses. "There was just so much to Bill; he had a vast interest in so many things, both personally and professionally. His colleagues have already recognized the immense void his passing has created."
Swan started at Alerton in 1995 as a senior software engineer before changing his sole focus to nurturing the emerging BACnet standard in 2000. From there, his involvement in BACnet development committees exploded. In June, 2004, 17 years after the first BACnet meeting, Swan began his four-year stint as committee chair. During his term the number of committee working groups grew to 11, pursuing areas such as support for lighting, elevator systems, access control, energy utility/building integration (Smart Grid) and wireless communications.

Right up until his passing, Swan was still a very active member of ASHRAE's BACnet committee and a number of other related committees and organizations as well. He was a LEED AP, a Honeywell employee, managed the standardizing initiatives for Alerton's BACnet-based building automation systems, and worked with Alerton and Trend dealers, and other groups within the Honeywell organization. Most currently, Swan was elected by BACnet Interest Group-Europe (BIG-EU) to be its vice president and help guide the direction of BACnet's increasing role in the construction and operation of sustainable buildings. He also served on the government-sponsored Smart Grid development team and the National Institute of Standards and Technology (NIST) Smart Grid Interoperability Panel, representing the commercial building energy consumer.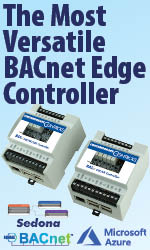 About Alerton
Founded in 1981, Alerton http://www.alerton.com is a leading manufacturer and pioneer of building automation systems for heating, ventilation and air conditioning (HVAC) equipment. Alerton advanced the industry in 1996 with its introduction of Alerton BACtalk, the first product line based on BACnet, the building industry's standard for open system interoperability. Alerton products are found in thousands of structures, including high-rise office buildings, government facilities, university campuses, airports, hotels, school districts and hospitals around the world. BACnet is a trademark of the American Society of Heating, Refrigeration and Air-Conditioning Engineers (ASHRAE, www.ashrae.org); BACtalk and Alerton are trademarks of Honeywell International Inc. All other product names used herein are property of their respective owners.
About Trend Control Systems
For more than 30 years, Trend Control Systems www.trend-americas.com has offered reliable, easy-to-use products that support the life of any building and reduce life-cycle costs. With a worldwide distribution and support network in more than 50 countries, Trend Control Systems solutions easily integrate into other building systems, including lighting, fire and security/access. Trend Control Systems products include a complete line of fully programmable controllers containing both onboard web technologies and the standard BACnet protocol. For more information, visit www.trend-americas.com.








---

[Click Banner To Learn More]
[Home Page] [The Automator] [About] [Subscribe ] [Contact Us]