---
D & M Communications Announces Entry into Emerging In-Building DAS (Distributed Antenna System) Market

Gardena, CA, June 8, 2011 - Executives of D & M Communications, an eCAMSecure company, announced today that the company has successfully entered into a strategic partnership with Connectivity Wireless Solutions ("Connectivity"), a nationwide leader in the design, installation and support of distributed antenna systems (DAS) for in-building wireless in all major metropolitan service areas throughout the United States.

As a part of the strategic partnership arrangement, D & M will market and install Connectivity's indoor DAS solutions to its established network of customers and prospects throughout Southern California. All enterprises that need to enhance indoor cellular wireless coverage and capacity in the region will also have access to a best-in-class DAS solutions through D & M. Connectivity will provide the design, carrier coordination and ongoing maintenance of these DAS solutions. DAS solutions are ideal for dense, high-traffic areas such as in hospitality, healthcare, commercial buildings, government and higher education, airports, athletic stadiums and other public venue or mixed-use environments.

Mr. Chris Coffey, CEO and President of eCAMSecure, the parent company of D & M, stated, "The D & M management team has determined that the business opportunity associated with DAS aligns perfectly with our core technical competencies, our established relationships within the commercial real estate space and our corporate vision of where we believe wireless communications technology will evolve in the coming years. Our partnership with Connectivity Wireless will enhance our product continuum of communication technology services to our customers throughout Southern California."

According to Coffey, "For 25 years, the employees and staff of D & M Communications have been fulfilling the vision of D & M's founder by becoming a recognized leader in the design and installation of best-of-breed communication network cabling and riser management services to owners and building managers of numerous high-profile commercial properties throughout Southern California. Our entry into the DAS space leverages our reputation as a leader in providing critical communication technology solutions to our customers."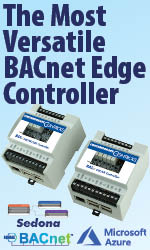 DAS technology has become increasingly relevant as the demand for ubiquitous, uninterrupted delivery of wireless (cellular, 3G, 4G) services within commercial buildings, campuses and communities escalates. D & M Communications will focus on offering design-build and integration services of in-building DAS solutions.

For commercial property owners and managers, DAS addresses two critical concerns associated with wireless communication within buildings:
• Providing ubiquitous, uninterrupted indoor cellular wireless voice and data services for tenants and their employees
• Compliance with current and anticipated future municipal codes associated with public safety and the assurance of two-way communication within buildings over wireless frequencies by first responders.

Coffey concluded, "The delivery of reliable, uninterrupted wireless communication within a building, campus, or even within a city, is no longer desired by the subscriber, it is absolutely demanded."

About D & M Communications
D & M Communications, Inc., an eCAMSecure company, was founded in 1985 and is headquartered in Gardena, CA. Since its founding, D & M has provided the engineering, installation and maintenance of structured cabling systems and communication network wiring to hundreds of clients, from small businesses to Fortune 100 companies. With a virtual "Who's Who" client base, D & M has become the cabling contractor IT professionals look to for assistance in the deployment and on-going maintenance of their communication network infrastructure.

About Connectivity Wireless, Inc.
Connectivity Wireless Solutions is a leading provider of in-building wireless solutions with more than 1,700 DAS networks deployed across 49 states. The company's distributed antenna systems (DAS) deliver reliable cell phone, data and multimedia services for any indoor wireless application. As a best-in-class turnkey solution provider, Connectivity handles design, implementation, carrier coordination and integration, and ongoing maintenance and support, so that clients can focus on their core business. The in-building wireless services are backed by 24/7 service and support, and a team with more than 300 years of combined, industry-certified expertise in wireless and RF engineering. For more information, visit http://www.connectivitywireless.com.





---


[Click Banner To Learn More]
[Home Page] [The Automator] [About] [Subscribe ] [Contact Us]