---
The Rockefeller Group Receives $550,000+ Rebate Check from Con Edison

1271 Avenue of the Americas Achieves Energy Savings with help from LVI Energy and Optimum Energy

NEW YORK, NY, June 16, 2011 – Con Edison and Rockefeller Group Development Corporation, a subsidiary of Rockefeller Group International, Inc., announced today that The Rockefeller Group has received a rebate of $557,370 for its Rockefeller Center building 1271 Avenue of the Americas, The Time-Life Building, as part of Con Edison's Commercial and Industrial (C&I) Energy Efficiency Program. The Rockefeller Group partnered with LVI Energy, based out of Bohemia, NY, to install energy efficient equipment, hoping to achieve an estimated annual Con Edison bill savings of close to $1 million.

"We are very proud to be one of the first companies in New York City to receive such a large rebate from Con Edison," said Kevin R. Hackett, President and CEO of Rockefeller Group International, Inc. "Sustainable development and energy management is a mission of our company not just in Rockefeller Center but in our developments throughout the United States." The Rockefeller Group will be applying for LEED-EB certification for 1271 Avenue of the Americas and expects this energy savings to help with that process.
"We are extremely happy with the outcome of the Rockefeller Group project and encourage more of our customers to take advantage of these incentives," said David Pospisil, Con Edison C&I Energy Efficiency Program Manager. "Con Edison is fully committed to improving building system performance by working with our customers, partners and community in helping lead the movement toward energy efficiency and a more sustainable future."
Chad Henkin from LVI Energy, who headed up the rebate application along with Tariq Yasin of Optimum Energy and Dan Deleon of Lockheed Martin, found energy cost saving opportunities that will improve overall building operating efficiency. These improvements will result in over 3,000 tons of CO2 avoided annually, which is the equivalent of taking over 550 cars off the road. LVI sold and installed Optimum Energy's OptimumHVAC™ cloud-based software and services solution, enabling RGDC to optimize the energy efficiency of its central chiller plant.

"The Rockefeller Group has taken a leadership role in energy conservation in the New York metropolitan area with its implementation of cutting-edge energy optimization technologies like OptimumHVAC," said Matthew Frey, President and CEO of Optimum Energy. "Unique in the energy optimization industry, OptimumHVAC uses cloud-based analytics and patented algorithms to constantly monitor and dynamically tune the entire chiller plant, automatically and continuously adjusting operating parameters to lower energy usage, reduce carbon emissions and to deliver energy savings that are unequaled. We are delighted that Con Edison has recognized RGDC's commitment to sustainability with this substantial rebate and are honored that RGDC has joined the other forward-thinking Fortune 100 corporations and large institutions that have deployed our solution in their buildings, data centers and laboratories."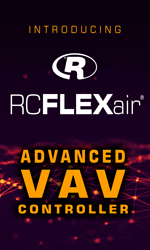 "The Rockefeller Group, by working closely with the City of New York, Con Edison, LVI and Optimum Energy, is an example of a corporate neighbor who recognizes the importance of sustainability in the largest city in the world," said Mike Williams, PlaNYC. "We commend them on their investment in the energy future of the Time-Life Building."
A check presentation was made at the Time-Life Building in Rockefeller Center. In attendance were: John Miksad, Senior Vice President, Electric Operations Con Edison; Dave Pospisil, Con Edison Program Manager for Commercial & Industrial Energy Efficiency; Jason Prue, Con Edison Account Executive; Roger Flanagan, Director, Energy Solutions, Lockheed Martin; Duane Baldwin, Program Manager, Lockheed Martin; Tom Cunneen, Business Development Manager, Lockheed Martin; Dan Deleon, Business Development, Lockheed Martin; Courtney Capshaw, Marketing & Creative Manager, Lockheed Martin; Chad Henkin, Director of Business Development, LVI Energy; Tariq Yasin, Senior Account Executive, Optimum Energy LLC; Kevin R. Hackett, President and CEO of Rockefeller Group International, Inc.; William K. Stoddard, Vice President, Projects and Engineering, Rockefeller Group Development Corporation; and Brian Sullivan, Property Manager for 1271 Avenue of the Americas.

About The Rockefeller Group Development Corporation (RGDC)
RGDC is a national owner, developer, and manager of prestigious commercial real estate properties. Its development capabilities include corporate headquarters, landmark properties, multi-use urban complexes, distribution facilities, suburban business parks, and foreign trade zones. RGDC, with regional offices in Arizona, California, Florida and New Jersey, is an operating company of The Rockefeller Group, developer of Rockefeller Center in New York City.









---


[Click Banner To Learn More]
[Home Page] [The Automator] [About] [Subscribe ] [Contact Us]