---
Building Clouds announces the Opendiem Connect™ i.LONŽ SmartServer Data Service
Connect Echelon's SmartServers to the Opendiem Software Suite using the Echelon i.LON Driver Service by Building Clouds™.
Take advantage of Opendiem's Client Services to bring a single, or multiple SmartServers to a common user interface for monitoring and control, data trending, scheduling, and alarm management. Merge and compare data from remote locations and/or disparate building systems, leverage Cloud Based data to make real time control decisions.
Users can define multiple i.LON services per Opendiem Engine. Automatic tag discovery and dynamic variable creation quickly brings visibility to a variety of hardware systems and energy meters communicating through SmartServers.
Each i.LON Driver Service allows users to connect to a single SmartServer. Users may add up to 10 i.LON Driver Services per Opendiem Engine (10 SmartServers total). The i.LON SmartServer+ (Plus) Driver Service allows connectivity for up to 10 SmartServers per Data Service and 10 Services per Opendiem Engine (100 SmartServers total).
i.LON Driver Service connections will allow up to 2,000 active data subscriptions for each SmartServer. Multiple i.LON Driver Service connections can be pointed to the same SmartServer IP address for increased data subscriptions. Each service can be configured to share data to other Opendiem Engines for Machine‐to‐Machine data analytics.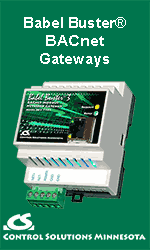 Each i.LON SmartServer Data Service runs independently of each other even when connected to the same SmartServer. This level of isolation allows for a higher level of connectivity hardening, data reliability, and speed.
Powerful Yet Easy to Use
Auto point discovery with the Opendiem standard tree structure provides for seamless drag‐and ‐drop integration into Opendiem Designer™ and Client Services making projects come together quickly.
One to One – Many to Many
Opendiem Connect – allows you to connect multiple Opendiem engines to multiple web services running on different Opendiem engine solutions. Variable connection solutions provide for flexibility and reliability.

To download a free evaluation version of Opendiem go to www.opendiem.com.



---


[Click Banner To Learn More]
[Home Page] [The Automator] [About] [Subscribe ] [Contact Us]