---
Financing, Incentives Key to Driving Greater Energy Efficiency in Buildings

- 22nd annual North America Energy Efficiency Forum highlights potential solutions for improving efficiency of buildings
- Energy Leadership Award recipients recognized for exemplary leadership in advancing energy efficiency

WASHINGTON, D.C. (June 17, 2011) – Availability of financing and incentives are among the key elements to driving increased energy efficiency in buildings, according to leaders who attended the North America Energy Efficiency Forum. The forum, co-sponsored by Johnson Controls and the U.S. Energy Association, examined how advanced efficiency technologies, energy policies and consumer education can improve energy security, global competitiveness and accelerate economic growth.

U.S. Sen. Jeff Bingaman, D-N.M., told leading policymakers and energy experts that: "The Senate Energy and Natural Resources Committee is very interested in advancing opportunities for the federal government to serve as a model for the increased utilization of energy efficiency and clean energy technologies. Such policies and measures can save significant taxpayer dollars, create private sector jobs, and greatly enhance energy markets. Two specific and highly effective ways for the federal government to achieve this goal have been through energy savings performance contracts (ESPCs) and federal power purchase agreements (PPAs)."

"The deployment of existing energy efficiency technologies is the nearest-term and lowest-cost option for moderating our nation's demand for energy … and… the potential energy savings from accelerated deployment … could more than offset ... projected increases in U.S. energy consumption through 2030."

Rep. Charlie Bass, R-N.H., told forum attendees that the United States can become a leader in energy efficiency and renewable energy through technological and financial innovation, pointing out that he is working on energy efficiency legislation to be introduced in the House of Representatives.

Secretary of the Navy Ray Mabus emphasized the need for clean energy in the context of increasing national security. "Energy is a vulnerability of ours. We have to take care of that vulnerability to be better warfighters. We have to take care of this to be the Navy and Marine Corps that we need to be. This is not just sort of one of those passing fancies.... This is our main vulnerability," said Mabus.

Financing and incentives also were identified as key drivers of energy efficiency projects by public- and private-sector building owners and operators, according to the results of Johnson Controls' 5th annual Global Energy Efficiency Indicator, which were announced at the forum, Nearly 4,000 survey respondents cited energy cost savings and government incentives as the top motivators for energy-efficiency investments, while access to funding was the top barrier for improving energy consumption.

Dave Myers, president of Johnson Controls Building Efficiency, said, following the meeting, state and local governments can help enable private sector investment in building efficiency through initiatives such as Property-Assessed Clean Energy (PACE) financing programs, which are now available in 24 states and Washington, D.C. and is emerging as an important mechanism for financing commercial building retrofits. PACE for commercial buildings allows property owners to finance energy improvements through property taxes, overcoming several common barriers to efficiency.

Myers also said federal loan guarantees for building energy efficiency projects would also help stimulate private sector financing of commercial building retrofits. "Because these building efficiency projects have strong paybacks, loan guarantees would stimulate an exponential increase in private sector financing for these retrofit projects.

"Buildings account for 42 percent of the energy consumed around the world. We have the technology and capability to dramatically reduce that consumption. Building owners tell us they want to improve the efficiency of their buildings, but the lack of funding is getting in the way. We believe policies supporting PACE financing and loan guarantees would not only stimulate private sector investment, but create local market jobs," Myers said.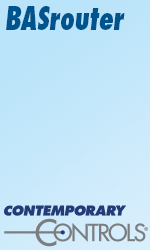 Also at this year's forum, Energy Leadership Awards were presented to public officials who have provided exemplary leadership in instituting and advancing energy efficiency in the United States and abroad. Winners of the 2011 Energy Leadership Awards are:
• Decker Lifetime Achievement Award – Jonathan Lash, president, World Resources Institute. Since 1993, Lash has led the WRI and its research, analysis and policy recommendations that provide practical solutions to global challenges of environment and sustainability.
• Governor's Award – The Honorable Bill Ritter Jr., former governor of Colorado. Elected governor of Colorado in 2006, Ritter made his state an international hub for a clean energy economy. During his term, he signed an unprecedented 57 clean energy bills into law.
• International Award – Gary Doer, ambassador of Canada to the U.S. Prior to taking his current position in Washington, Doe served as Premier of Manitoba for 10 years. During that time, he worked extensively with U.S. governors to enhance Canada-U.S. cooperation on trade, agriculture, water protection, climate change and renewable energy.
• Two Public Service Awards:
o The Honorable Jackalyne Pfannenstiel, assistant secretary of the Navy, Energy, Installations and Environment, is responsible for formulating department-wide policies, procedures, advocacy and strategic plans as well as overseeing all Department of Navy functions and programs related to installations, safety, energy and environment.
o The Honorable Katherine Hammack, assistant secretary of the Army, is the primary advisor to the Secretary of the Army and Chief of Staff of the Army on all matters related to installation policy, oversight and coordination of energy security and management.

For more information about the Energy Efficiency Forum, please visit: http://www.eeforum.net.

About Johnson Controls
Johnson Controls is a global diversified technology and industrial leader serving customers in over 150 countries. Our 142,000 employees create quality products, services and solutions to optimize energy and operational efficiencies of buildings; lead-acid automotive batteries and advanced batteries for hybrid and electric vehicles; and interior systems for automobiles. Our commitment to sustainability dates back to our roots in 1885, with the invention of the first electric room thermostat. Through our growth strategies and by increasing market share we are committed to delivering value to shareholders and making our customers successful. In 2011, Corporate Responsibility Magazine recognized Johnson Controls as the #1 company in its annual "100 Best Corporate Citizens" list. For additional information, please visit http://www.johnsoncontrols.com.

About The United States Energy Association
The United States Energy Association is the U.S. Member Committee of the World Energy Council. USEA is an association of public and private energy-related organizations, corporations, and government agencies. It represents the broad interests of the U.S. energy sector by increasing the understanding of energy issues, both domestically and internationally. In conjunction with the U.S. Agency for International Development and the U.S. Department of Energy, USEA sponsors our nation's Energy Partnership Program. Membership in USEA is open to all organizations having an interest in the energy sector of the United States. For more information, please visit http://www.usea.org/.



---


[Click Banner To Learn More]
[Home Page] [The Automator] [About] [Subscribe ] [Contact Us]