---
AHR Expo Presents Scholarship to California HVAC&R Vocational School












Westport, CT - The 2004 AHR Expo Innovation Awards were given in eight specific categories to the most innovative products among the thousands on display during the January 2004 AHR Expo in Anaheim. Proceeds from the entry fee of the second annual Awards competition are being donated to the Refrigeration and Air Conditioning Technology (RACT) program at San Joaquin Valley College (SJVC) in Bakersfield, California.
The $5,350 in scholarship money will benefit RACT students at SJVC as they further develop their skills and train to become certified service technicians in the HVAC&R industry.
"We see this as a win-win situation for everyone involved. The industry benefits from learning about product innovation, and an educational program is rewarded for teaching about innovations in products and technology to new generations of industry professionals," said Clay Stevens, president of International Exposition Company (IEC), which produces and manages the AHR Expo. "As the major trade show for the HVAC&R market, people look to the AHR Expo to provide leadership and support to all aspects of the industry."
The RACT curriculum and training focuses on diagnostic practices, customer relations, the science of heating and cooling principles, and basic theories of electricity. Students are taught how to operate, maintain and repair residential and commercial equipment. In addition, the program emphasizes hands-on learning so students put their classroom knowledge into immediate practice.
Graduates of the RACT program at SJVC earn an Associate of Science degree, Environmental Protection Agency (EPA) and HVAC Excellence certification, as well as Air Conditioning and Refrigeration Industry (ARI) competency testing.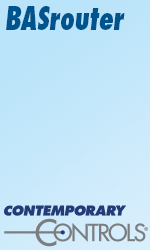 Founded in 1977, San Joaquin Valley College is a regionally accredited junior college offering 20 accelerated Associate of Science degree programs in business, medical and technical fields. The RACT program has been educating students for more than 16 years at SJVC. Currently, the program enrolls about 50 students who range in age and experience.
The AHR Expo Innovation Awards Scholarship is presented to a HVAC&R Vocational school in the region of each year's AHR Expo. According to show management, the Innovation Awards competition is designed to encourage product innovation, as well as provide vocational school scholarships for HVAC&R students. The 2005 AHR Expo will be in Orlando, Florida, February 7-9.
As the largest and most inclusive exposition in the HVAC&R industry, AHR EXPO attracts thousands of attendees from all facets of the industry, including contractors, engineers, dealers, distributors, wholesalers, OEMs, architects and builders, industrial plant operators, facility managers, agents and representatives and more.
Since 1930, AHR EXPO has been the HVAC&R professional's single best resource for new products, new ideas, and new services. It's a hands-on, interactive event that showcases a wide spectrum of equipment, systems, and components. This unique industry forum creates a dynamic marketing environment unequaled in size and scope by any other industry event.
The AHR EXPO is produced and managed by International Exposition Company, e-mail info@ahrexpo.com; Internet www.ahrexpo.com.
---

[Click Banner To Learn More]
[Home Page] [The Automator] [About] [Subscribe ] [Contact Us]