---
News Briefs
Manage Buildings Remotely With Teletrol's New Panorama Version 8.0
Teletrol welcomes the newest upgrade to the Panorama GUI, combining the features that Panorama has always offered as a powerful and scalable graphical user interface for monitoring and controlling your Integrator controls systems with web integration provided by the new PanoWeb Server. Panorama 8.0 allows you greater access to your systems via remote devices such as laptops and PC workstations and makes web integration a reality for any Integrator installation. These powerful new features and capabilities in version 8.0 include: the PanoWeb Server option that allows you to have remote interaction and monitoring from any web browser, standard Visual Basic scripts that allow other applications to be tied into Panorama 8.0, improved point trending, remote notification of alarms and events, as well as full support for Microsoft Windows 2000 and XP.
---












Lighting Retrofit Cuts Energy Costs at Kaiser Permanente
SANTA CLARA, CA - Lighting controls from The Watt Stopper keep lights off approximately 90% of the time in some areas at Kaiser Permanente's Northern California Distribution Center. After a lighting retrofit that included occupancy sensors and energy efficient lighting, Kaiser is saving over 22% in total site kWh and 72% in lighting kWh. The savings in the months following the retrofit surpass estimates. The installation included 45 Watt Stopper CX-105-4 PIR occupancy sensors for narrow aisleway entries and 585 Watt Stopper CI-205-1 360° PIR occupancy sensors for wide aisles and open areas. The sensors keep lighting off during times of vacancy. Before the retrofit, lighting remained on throughout the day. In areas that saw the greatest savings, where personnel only occupy the aisles for about one hour per day in a two-shift, 17 hour work day, the lights now remain off for approximately 16 hours.
---
Recent Surge in Broadband Demand May Be Short-Lived Research from Parks Associates finds that interest in upgrading to broadband Internet service is diminishing
Dallas, Texas -- Less than one-third of U.S. households with dial-up Internet service are interested in upgrading in the next 12 months, indicating a significant decline in potential broadband subscribers over the past year. According to Parks Associates' Trends in U.S. Broadband Adoption, almost one-half of dial-up subscribers were inclined to upgrade to broadband at year-end 2002. But given the declining interest in broadband, 2004 may fall short of the 50% gain in broadband households experienced in 2003, unless service providers offer more enticing benefits such as dramatic price decreases or novel bundled service offerings.
---
Power Measurement Acquires ABB's Retail Energy Software Business
VICTORIA, BC - Power Measurement, a global provider of enterprise energy management systems, announced it has acquired ABB's Retail Energy business, formerly Energy Interactive Inc. in Oakland, California. Under this arrangement, ABB's staff, services and products will be integrated into Power Measurement's worldwide organization. ABB's Retail Energy products -- including the Energy Profiler®, Energy Profiler Online™, Energy BOSS® and E-VEE™ applications -- will be offered alongside Power Measurement's own portfolio of ION® enterprise energy management products and services under the Power Measurement name.
---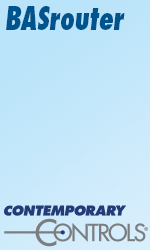 Multi-Building Internet Demand-Response Control System: the First Successful Test Technology Will Help Prevent Blackouts and Electrical Grid Overloads
BERKELEY, CA—Researchers at the Department of Energy's Lawrence Berkeley National Laboratory have completed the first successful test to evaluate automated demand response at five large building facilities. Demand-response technology manages electrical use in the buildings over the internet, whenever high prices, blackouts, or overloaded electrical demand threaten the power grid. For more information visit:
http://www.lbl.gov/Science-Articles/Archive/EETD-demand-response.html
---
Occupant Indoor Environmental Quality (IEQ) Survey
Do you get useful information on your buildings in operation? Occupant surveys are an invaluable source of information for improving the performance of buildings. CBE's Occupant IEQ Survey is available to design teams, building owners and operators. Learn more at CBE's survey info page: http://www.cbesurvey.org
---
New Lighting Maintenance Guide
IESNA and NALMCO have jointly published a comprehensive new guide to planned lighting maintenance, Recommended Practice for Planned Indoor Lighting Maintenance (RP-36-03), that revises current design practice.
This guide includes the results of a three-year EPA-sponsored study of luminaire dirt depreciation (LDD). Using the new LDD formula provided in the guide, lighting practitioners can realize energy and capital construction cost savings as high as 10% in new projects. This 34-page guide also provides extensive information about lighting maintenance methods, lamp and ballast disposal, procedures, how to use maintenance to support energy management strategies, and a troubleshooting guide that addresses common lighting system problems.
---
Honeywell Training On Demand Video Series
Honeywell has just added some great educational materials to the HVACtv.com database. All three videos are related to gas heating controls and are each about 15 minutes in length. Learn something new or just brush up on your old knowledge; watch "Flame Detection", "Standing Pilot" and "Intermittent Pilot" at your convenience.
See link to go directly to HVACtv: http://www.hvactv.com/hvactv/new_site/archive/channel_view.php?bKey=2268-15&cKey=10
---
Bermai Provides Insight into Wireless Networking for Multimedia in the Home at CONNECTIONS(TM)
CONNECTIONS(TM): The Digital Home Conference and Showcase will be held in Dallas, TX May 5-7, 2004
Dallas, TX - Parks Associates today welcomed wireless pioneer Bermai as a Platinum Sponsor to CONNECTIONS(TM). Bruce Sanguinetti, Bermai president and CEO, will be speaking in the opening plenary session, "Next Steps Digital," on Wednesday, May 5 at 4:15 PM. Bermai provides high-performance, ultra-integrated wireless chipsets with standards-based Wi-Fi connectivity and guaranteed QoS (Quality of Service) for high-bandwidth, jitter-intolerant applications such as streaming video. Its cost-effective solution is based on the IEEE 802.11e draft standard and will interoperate with, not interfere with, existing 802.11/Wi-Fi networks. In addition, Bermai's multi-transceiver (MIMO) technology provides for a robust link in the presence of multipath interference, and the flexible architecture ensures final .11e standard compatibility along with Wi-Fi certification.
For information on sponsoring, speaking, or attending CONNECTIONS(TM), please visit www.connectionsconference.com.
---
Educational Opportunities featured at the 2004 AHR Expo
International Expositions has made available the PowerPoint presentations that were part of the free Education Opportunities at this year's AHR Expo in Anaheim. These presentations are now available on the AHR website at:
http://www.ahrexpo.com/meetings/sessions.php
The download links can be found along with the session descriptions.
---
NFPA World Safety Conference & Exposition
Salt Palace Convention Center Salt Lake City, UT May 23-26, 2004
The 2004 NFPA World Safety Conference & Exposition will run concurrently with NEC® Users Symposium and Exposition (necforum). One registration allows entrance to both events. The World Safety Conference and Exposition™ organized by NFPA the publisher of codes and standards, offers you an amazing opportunity to learn from code experts and industry leaders and network with a global audience of your peers. Visit /www.nfpa.org/ for more information.
---
ANSI Approves ASHRAE Residential Ventilation Standard
ATLANTA - ASHRAE's residential ventilation standard has been approved by the American National Standards Institute (ANSI). ANSI/American Society of Heating, Refrigerating and Air-Conditioning Engineers (ASHRAE) Standard 62.2, Ventilation and Acceptable Indoor Air Quality in Low-Rise Residential Buildings, is the only nationally recognized indoor air quality standard developed solely for residences. The approval means the ANSI Board of Standards Review has determined that the standard met the consensus requirements set by the accrediting standards-writing organization. The standard will carry ANSI in its title.
---
Innotech Control Systems Exciting Opportunity for New HVACR Distributors
Following overwhelming interest from delegates at the recent AHR Expo, Australian-based Innotech Control Systems have announced their intention to further expand their existing global network of Authorised HVACR Distributors, particularly focussing on the US market. For 19 years, this internationally renowned company has been designing, manufacturing and distributing innovative environmental control systems to the HVACR industry.
Innotech is currently seeking expressions of interest from potential new distributors to support their continued expansion into the US markets by joining their existing global network of control specialists. Expressions of interest, including company details, should be directed to info@innotech.com.au.
---
Parks Associates and CEA Announce Preliminary Agenda for CONNECTIONS(TM): The Digital Home Conference and Showcase, May 5-7, 2004, to cover all aspects of the digital home value chain
Parks Associates today announces the preliminary line-up of speakers for CONNECTIONS(TM) 2004: The Digital Home Conference and Showcase, to be held at the Anatole in Dallas, TX from May 5- May 7. This three-day program features 75+ keynote and panel speakers representing all facets of the connected-home market. The agenda includes five tracks -- Digital Entertainment; Home Networking & Residential Gateways; Portability and Mobility; Applications, Services & Consumer Value; and Home Management & Convergence -- covering multiple aspects of this significant emerging market. Parks Associates forecasts that annual sales of connected multimedia products - including specialized consumer electronics platforms and PC-centric adapters and receivers - will more than triple between 2003 and 2008.
For information on sponsoring, speaking, or attending CONNECTIONS(TM), please visit www.connectionsconference.com.
---
Profile Systems and City of San Antonio, TX Seminars
FREE Energy Management Seminar at City Public Service where you will learn how to Control Your Energy Use & Cut Your Energy Costs. (March 16, 17, 18th)
Wireless energy management technology offers a whole new realm of control capabilities. Lean about easy to use web-based systems that monitor and control your energy-using systems 24x7x365, reduce energy usage, and deliver a superior return on investment. Additional information can be found on the City Public Service Website:
Seminar Registration: http://www.citypublicservice.com/for_business/energyseminar.pdf
Seminar Information: http://www.citypublicservice.com/for_business/energy_efficiency.asp
---
Homega Research Unveils Dates & New Venue for Net-atHome™2004, the Premier International Conference and Exhibition covering the Connected Home markets
Sophia Antipolis, France - Homega Research announced that "Net-atHome™2004: Your Gateway to the Markets" (www.net-athome.com) will be held this year on December 1 & 2, 2004, at the Prestigious Palais Méditerranée in beautiful and sunny Nice, France. Net-atHome™, produced by Homega Research with the support of the European Commission (DG Information Society), is the premier & largest international Conference and Exhibition in the field of technologies and services for the home.
---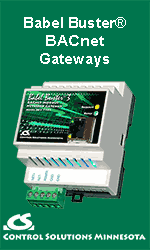 Association for Facilities Engineering Celebrates 50 Years
The Association for Facilities Engineering marks its Golden Anniversary in 2004. Incorporated in 1954 as the American Institute of Plant Engineers, and renamed AFE in 1996, the group has thousands of members in over 100 active chapters throughout the U.S. Today, AFE's mission is to provide education, certification, technical information and other relevant resources for plant and facility engineering, operations and maintenance professionals worldwide. AFE's credential programs, Certified Plant Engineer and Certified Plant Maintenance Manager, ensure the quality of thousands of facilities professionals all over the globe. An additional certification program will be announced soon. For more information visit http://www.afe.org, or write to mail@afe.org.
---
Events/Show Dates
Echelon Training dates, London UK
2nd-3rd March ilon web server training
16-17th March Troubleshooting training
18-19th March Internet Connectivity training
23-24th March Specifying Open Systems training
30-2 Mar/Apr Device Development training
LonUsers Chairman Assembly, 5th March, Thun, Switzerland
aM&T 30th March at the NEMEX venue, targeting and monitoring NEC, Birmingham, UK
NEMEX 30th March 1st April, NEC, Birmingham, UK
Hannover Messe 19-24 April , Hannover
Light+Build 18-22 April inc LonMark International EuroTaG meeting, Franfurt
Connected Home 21-22 April, London UK
LMI Spring Meet San Francisco 12-14 May USA
LNO, LonUsers summer show 16-17 June Germany
Energy show by Esta "Energy 2004" 8-9 September Telford UK
Clima Expo 2004 in association with CIBSE & HVCA, 29-30 September London UK
Building Performance 6-7th October [Wed and Thu] London UK
HEVAR show, date to be announced, Chelsea, London, UK
Energy Efficiency expo 19-21 October, Olympia London UK
26-28 October Builconn, Brussels
30 Nov - Dec 2 Net-atHome, Nice, France
---
LOYTEC electronics forms new Company in America
Austin, Texas - LOYTEC electronics GmbH, located in Vienna Austria, a leading supplier of control network products for building automation, announces the formation of LOYTEC Americas, Inc. located near Austin, Texas, and headed up by Al Mouton as its CEO and President. As president, Al is responsible for the distribution and sales of LOYTEC products in the Americas.
Echelon introduced the concept of intelligent distributed control, along with its LonWorks Technology platform in 1990. Since then LonWorks technology continues to gain major acceptance world wide. With the establishment of the LonMark® Interoperability Association, hundreds of companies are working together with many industry standards bodies to establish LonWorks technology as industry standards. In 1999, LonWorks control networks was approved as an open industry standard by the American National Standards Institute (ANSI) in establishing ANSI/EIA-709. This standard is what LOYTEC products conform to. LOYTEC is a leading European provider of network analysis tools and network infrastructure products for the growing building automation market.
---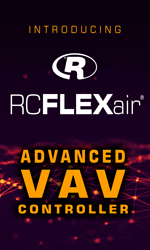 BACnet Addenda Approved for Publication
ANAHEIM - Three addenda to the American Society of Heating, Refrigerating and Air-Conditioning Engineers' (ASHRAE) BACnet® have been approved for publication.
ANSI/ASHRAE Standard 135-2001, BACnet - A Data Communication Protocol for Building Automation and Control Networks, is the only open, consensus-developed standard in the building controls industry.
Addenda 135a, c and d were approved for publication at ASHRAE's 2004 Winter Meeting held here Jan. 24-28.
The addenda are subject to a 15-day appeals period to the Board of Directors. Published addenda to ASHRAE standards are available for free at ASHRAE.org, www.ashrae.org. To be notified when the addenda become available, subscribe to the ASHRAE Standards Action list server at http://resourcecenter.ashrae.org/listservs/.
---
Television on Consumers' Terms: The Rise of the Set-top DVR
Heightened competition between cable and satellite television providers a key driver to growth of digital video recorder (DVR) set-top boxes
Dallas, Texas - The standalone digital video recorder (DVR) will be supplanted by set-top recorders provided by television service providers, according to Parks Associates' Multimedia Networks in the Home: Analysis and Forecasts. As cable and satellite operators enter a new phase of heightened competition to attract and retain customers, DVR set-tops will be a key differentiator and the platform from which service providers offer a host of new services, including on-demand content. The report predicts that the number of deployed set-top boxes with time-shifting functionality will grow six times between 2004 and 2008 to reach nearly 25 million U.S. households.
---


[Click Banner To Learn More]
[Home Page] [The Automator] [About] [Subscribe ] [Contact Us]