---
XML Symposium Exceeds Expectations with Premium Content, Discussion












OTTAWA, ON - Drawing a packed room, the premier XML Symposium was hailed a tremendous success as it impressively met the objectives of delivering a unified vision of how XML and Web Services will impact the HVAC industry. Held in conjunction with the AHR Expo in January, the XML Symposium was co-hosted by CABA (Continental Automated Buildings Association) and Clasma, Inc., a specialized event and marketing firm for the building systems industry.
Attracting 150 attendees, the day-long symposium brought together experts from the HVAC and IT industry to communicate the importance of embracing XML and Web Services technology as the preferred path to convergence. A variety of relevant presentations educated the 150 attendees with a high-level introduction to XML and Web Services, their application to standardization efforts and ideas on how to quickly leverage them to benefit the HVAC industry as well as the enterprise.
Ron Zimmer, CABA President and CEO, introduced the proceedings by characterizing the growing significance extensible markup language by noting that "XML brings to fruition the convergence of building systems and the IT infrastructure-these IT-based technologies are drastically changing the buildings industry as they enable cooperation between disparate approaches to open systems, a vital issue within the industry."
For issues on technology deployment and standardization, Ken Sinclair, editor and owner of AutomatedBuildings.com, moderated a panel of industry experts representing the various open protocol development organizations including BACnet, LONMARK® International, aecXML and oBIX (Open Building Information Xchange).
"The event was successful in communicating expectations regarding the adoption rate of XML and Web Services and making sure there is a unified understanding of the critical steps that must be taken to ensure industry-wide adoption," Sinclair said. "Furthermore, the symposium explained how with XML all open systems philosophies can come together to provide the end user with greater rewards from his investment."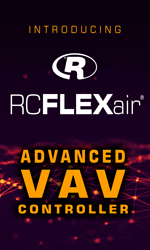 Anto Budiardjo, Clasma president, said, "Attendees of the XML Symposium clearly understood that XML and Web Services are critical elements of the convergence that will have a dramatic impact on the HVAC industry. The gauntlet has been thrown down for stakeholders of the HVAC industry to take this knowledge and drive the adoption of this trend and technology.
Organizations such as CABA and Clasma as well as events such as the XML Symposium and BuilConn can provide significant resources, services and information, but in the end analysis it is the industry that will have to step up and deliver what enterprises of today are clearly demanding of the buildings," Budiardjo continued.
XML Symposium 2005 will be scheduled in conjunction with the AHR Expo 2005 in Orlando, FL. Please visit www.xml-symposium.com for further information, or visit www.caba.org to purchase the presentation series.
About CABA CABA is the only industry association to offer industry intelligence to stakeholders in all areas of home & building automation. CABA's resources cover areas such as HVAC, lighting, security, A/V, communications technologies, energy management and controls. A number of resources are available through the association including the CABA Home & Building Automation QUARTERLY, CABA's Information Summits and Conferences, CABA's monthly eBulletin, Information Series reports, Event Reports and the CABA web site. Please visit www.caba.org for further information.
About Clasma, Inc. Clasma, Inc. is a Dallas-based marketing, conference and media company providing services for the building systems and device connectivity industries. Clasma, Inc. is made up of marketing, technical and communication professionals who have between them decades of industry experience in product development and marketing. Clasma works with a vast network of associates around the world to provide its valuable services to the building systems industry. For additional information, please visit www.clasma.com.
---


[Click Banner To Learn More]
[Home Page] [The Automator] [About] [Subscribe ] [Contact Us]