---
Updated March 18th
---
LonTech Thun Signs Affiliation Agreement with LonMark International












San Jose, CA – LonMark International announces the signing of an Affiliation Agreement with LonTech Thun, based in Thun, Switzerland. LonTech Thun is an information center and interest group of end-users and developers involved in LonWorks® technology in Switzerland. LonTech Thun is the first member of the European LonUsers® community to join the LonMark® Affiliation Program. LonTech Thun, formed in 1996, is one of several LonUsers Groups in Europe that support the local marketing and technical needs of companies using LonWorks technology. Recognizing the benefits of the global LonMark organization and growing strength of the open systems standard, many LonUsers Groups are expected to follow the LonTech Thun lead by joining LonMark Affiliate Program.
LonTech Thun is in the process of changing its name to LonMark Schweiz and is implementing a program to recruit new members throughout Switzerland. More information on LonMark Schweiz and membership can be obtained by visiting their website at www.lonmark.ch or by sending an email to info@lonmark.ch.
---
CDS Webinar -Interfacing with CAD applications: XML capabilities of TRACE and VariTrane Duct Designer
Thursday, March 24, 2005
This webinar will cover topics on increasing efficiency when performing duct, load, and energy analysis by utilizing the XML import and export capabilities of TRACE 700 and VariTrane Duct Designer. With this functionality, information can be shared directly with CAD applications to reduce the time it takes to perform complex analyses. The webinar will include a demonstration of both of these applications working together with Autodesk Building Systems 2005. To attend this webinar, you must first REGISTER for it. Please click the following link to see more information about and register for this meeting. https://intercall.webex.com/intercall/j.php?ED=85649267&RG=1
---
LonMark International Building Open Systems Tour
| | | |
| --- | --- | --- |
| | | |
| Seattle, WA | Portland, OR | Vancouver, BC |
---
New Work Initiatives Announced by Open Security Exchange
PISCATAWAY, NJ – The Open Security Exchange, a cross-industry association dedicated to addressing interoperability between disparate systems and recommending best practices for the convergence of physical and IT security, announced three new work initiatives to forward the mission of the organization. The initiatives were among several discussed at the first meeting of the Convergence Council held February 9, 2005.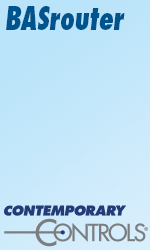 New initiatives recommended by the Convergence Council in collaboration with OSE Advisory Members include:
1. The OSE should become a "knowledge broker" in the area of IT and physical security convergence. By forming a work group to review available documents from many cross-industry sources, the OSE will pull these documents together to assist end users in quickly researching topics of interest and identifying resources that can assist in problem-solving.
2. There is a need to simplify the credentialing and de-provisioning of a combined physical and IT credential. A new work group will begin to address this topic by combining the real-world experience of the Convergence Council members with available technologies and best practices offered by industry.
3. There is a need to synchronize the multiple "people systems" (i.e., individual databases used for human resources, physical security, IT, etc.) used in enterprise and government today. A work group will look at how this synchronization is done today and what improvements are possible. For more information about the Convergence Council or to apply to join, corporate security professionals are invited to send inquiries to info@opensecurityexchange.org.
---
IFHS 7th International Conference Dec 10-11, 2005 in Dubai
Please visit www.ifhs2005.com for details on the above conference.
---
CONNECTED@HOME 2005 -- October 3-5, 2005, Mandalay Bay, Las Vegas
CALL FOR PAPERS
The Connected@Home Conference and Expo is the preeminent international event in 2005 where discussions and exhibits will address innovative hardware and services that enhance the digital lifestyles of connected consumers. This year's Connected@Home is being held in conjunction with the 4th Annual Fiber to the Home Conference (FTTH). These two events are collocated to offer delegates an end-to-end solution showcase. The FTTH Conference will focus on issues of fiber-to-the-home broadband transport while the Connected@Home Conference and Expo will focus on digital home applications and technologies inside the home's demarcation point. Initial agenda is available at: http://www.connectedathome2005.com.
---
This May ES introduces a Quarterly Special Section entitled "Intelligent Buildings Today"
A unique feature of this piece is that it will be mailed out separately to a list of 5000 Chief Information Officers, as well as printed in the May issue of ES. Our guest authors Jack McGowan PE and Ken Sinclair, editor of AutomatedBuildings.com will discuss a whole new series of Internet and network communications developments that truly elevate average structures to Intelligent Buildings. ES will look at and beyond the concept of building comfort, security, and other fundamental requirements integrated into customer delivery systems along with information technology.
As Paul Ehrlich succinctly wrote in his piece in the February '05 issue of ES, "Enterprise solutions are the latest addition in the area of building management. Enterprise management is the ability to operate many buildings centrally as well as TO TIE BUILDING MANAGEMENT SYSTEMS INTO BUSINESS MANAGEMENT SYSTEMS."
The person running IT is going to interface with the building engineer. Strange bedfellows, yesterday yes, TODAY ABSOLUTELY NOT!!
---
Digital Advertising Summit: Tuesday, April 26th and Wednesday, April 27th, 2005 – New York City, NY
America's first ever in-depth summit on Digital Signage being held Tuesday, April 26th and Wednesday, April 27th in New York City. Digital signage is transforming the way you communicate and do business - this educational forum will give you the tools you need to capitalize on America's fastest-growing ad medium. Hear from our industry-leading speakers and benchmark strategies for success with case studies including Victory Park (Dallas), The Mayo Clinic, Chicago's Navy Pier and Musicland. Please go to: http://www.strategyinstitute.com/042605_digisign_ny/dsp_digisign_ny.php for more information. Register today by emailing registrations@strategyinstitue.com or by calling 866-298-9343 ext. 200.
---
WebGen Systems at BuilConn 2005
BuilConn is a unique event in that it unites all the individuals involved in building and facility management to take an objective and comprehensive view of the buildings industry, understand the technologies and trends that shape it, and discover the steps required to implement truly intelligent, integrated buildings. A multi-day experience, attendees becomes an active participant in the future of the buildings industry at BuilConn. As a Platinum Sponsor at this years show, WebGen will be showcasing benefits of enterprise integration which ultimately provides useful information and tools for building owners and managers.
---
UVMS® and IPIX give you 20/20 hindsight
PI Vision has integrated the functionality of the IPIX CommandView Dome into the Universal Video Management System (UVMS®), its third-generation network video recording solution. CommandView is a solid-state IP dome camera, which utilises a fisheye lens to stream a 360-degree view of the area around a camera. Both internal and external models are available. Using image transformation software, normal views are extracted from the fisheye image, giving the user a virtual dome view around which they can pan, tilt and zoom. UVMS® stores the complete 1.5 mega pixel fisheye view, recording the entire scene so it can be reviewed in full at a later date.
---
M2M, BuilConn Expo Organizers Announce Keynote Speakers
Irving, Texas -- The organizers of the M2M Expo and Conference and BuilConn announced the keynote speaker roster for the upcoming event, March 21-24, 2005 in Dallas, Texas, at the Adam's Mark Hotel. The keynotes will unite the audiences of the two co-located shows by addressing the issues and trends occurring in both the machine-to-machine and building technologies industries and the common future vision they both share.
Presented during the M2M and BuilConn general sessions on March 23rd and 24th, the keynote speakers in alphabetical order are:
• Rick LeBlanc, Senior Vice President, Siemens Building Technologies
• Mickey McManus, President and COO, MAYA Design, Inc.
• Mark Noyes, President, WebGen Systems, Inc.
• Rob Pratt, Gridwise Champion, Pacific Northwest National Laboratory
• Tom Rosback, VP Engineering and Technology, Honeywell
The second M2M Expo and Conference will be held March 23-24, 2005, at the Adam's Mark Hotel Dallas. For further information, please visit www.m2mexpo.com.
---
Opto 22 Introduces 32-Channel Digital Output Modules
Temecula, CA - Opto 22, a developer and manufacturer of hardware and software for industrial automation, remote monitoring, enterprise data acquisition, and machine-to-machine (M2M) applications, has added the SNAP-ODC-32-SNK and the SNAP-ODC-32-SRC 32-channel digital output modules to its recently introduced line of high-density SNAP I/O(tm) modules. Designed for use with Opto 22 SNAP Ethernet I/O(tm) systems, the new SNAP-ODC-32 modules offer new levels of density for applications with high digital output point counts, or that require more than 64 digital points in a single location or I/O rack. At the same time, the new modules also reduce the per-point cost of digital I/O systems by providing up to eight times the number of I/O channels in the same amount of space. The SNAP-ODC-32-SNK provides up to 32 channels of load sinking output isolated in banks of eight. The SNAP-ODC-32-SRC provides up to 32 channels of load sourcing output isolated in banks of eight. Up to 16 modules can populate a single rack, for a maximum of 512 channels of digital output per I/O rack.
---
CONNECTIONS: Speakers to address new growth areas in Digital Living
Dallas TX - Parks Associates and the Consumer Electronics Association (CEA) announced the preliminary agenda for CONNECTIONS: The Digital Home Conference and Showcase. This executive marketing conference, to be held May 11-13, 2005, at the Hyatt Regency near the San Francisco Airport in Burlingame, Calif., combines Parks Associates' market and consumer expertise with insights from key industry strategists to provide a comprehensive analysis of current and future "Digital Living" technologies. Parks Associates' research shows that roughly one-third of all U.S. households now have broadband access and nearly 20 million have a home network. The combination of these solutions is changing the paradigm for access to mainstream music, movies, television programs, and games. Currently one-third of all Internet households listen to online radio stations each month, and a comparable number download music files. Likewise, 10% of all Internet households access on-demand video content each month.
---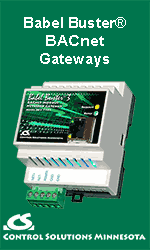 Nova International Security Corp - New Hardware Compression DVR 4-32 CHANNELS (video + audio) real time 960FPS
The new SPECTRUM 4000i Digital Video Recorder now supports up to 32 channels with live video and audio recording on each channel using the latest H.264 4CIF high compression technology. This remarkable state of the art DVR also supports remote Central Monitoring Station Alarm monitoring ( live viewing) across a LAN/WAN. The Central Monitoring Station DVR-Host Server software can support an unlimited number of remote 4000i DVRs connected to the LAN/WAN for program settings of the desired channels (4 to 32) at each Remote Site etc. Log-in privileges with User-admin rights for Viewing (i.e. alarm conditions only) and/or Program Controls from a single or a multiple number of pc-workstations, can also be configured from the Host. Each 4000i DVR is filed upgradeable from 4 to 32 cameras. Warranty up to 5 Years...!
---
Digital Signage Summit
Tuesday, April 26th & Wednesday, April 27th, 2005, New York, NY.
Network with blue chip companies who are looking for suppliers
Establish your reputation with leading retail stores, entertainment facilities, banks and other location owners
Benchmark your business model against your competitors
Learn about new growth opportunities for your model business – what are the future market trends in digital signage technology?
Expand your client base and network with our audience of senior executives from North America's leading corporations
Source exclusive knowledge unavailable elsewhere at this FIRST conference of its kind in the US
---
Lantronix's WiPort Achieves FCC Certification for 802.11 Wireless Networking
IRVINE, Calif.- Lantronix®, Inc. (Nasdaq: LTRX), a leader in device networking and data center management, has successfully received Federal Communications Commission (FCC) certification of its WiPort™ wireless embedded device server. This offers solution providers and OEMs automatic FCC approval for devices implementing WiPort, ultimately eliminating the need for companies to run specific 802.11b testing. In addition, partners, and companies seeking an embedded wireless networking solution, directly benefit from the significant cost savings and time associated with obtaining such certifications on their own.
---
Veris Industries Broadens Power Meter Portfolio with the New H8400V Digital Power Meter Series
PORTLAND, Ore -Veris Industries, a leader in building automation technology, is giving customers expanded metering options with the introduction of its smartest and most fully-featured Digital Power Meter Series. The H8400V Series will be released to the market in early March 2005. The digital power meters are ideal for energy management and performance contracting, sub-metering, activity based costing, and real-time power monitoring via local display or through control/data acquisition systems. With options ranging from a 1-phase display-only meter to a 3-phase communicating meter, and the choice of panel, wall, or DIN rail mount, the H8400V series offers a meter to fit any application. For more information visit www.veris.com
---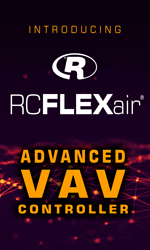 Connect 2005: Intelligent Buildings
Join CABA and IBF to explore how investment, partnering and strategic alliances will drive emerging intelligent building technologies. The event will be held June 28, 2005, and collocated with Realcomm 2005 in Anaheim, CA. More information can be found at: http://www.ibfconferences.com/ibf/index.asp.
---
Connections™: The Digital Home Conference and Showcase - Early registration ends March 15!
The CONNECTIONS™ Conference and Showcase combines Parks Associates' Expert Primary Research with Insights from Key Strategists providing a Comprehensive Analysis of Current and Future "Digital Living" Technologies. Attend this event to network with 700+ executives, establish partnerships, learn about emerging products and services, and become educated on the current and future developments for digital living technologies. For more information visit http://www.parksassociates.com/events/conn2005/home.htm
---
Building Performance Show - October 5-6, London
It's the UK's only forum to demonstrate to senior construction, FM and property professionals
how best to design, build and refurbish effective, efficient, sustainable and profitable buildings

how best to manage facilities and portfolios for profit and productivity

how to integrate people, processes, technologies, services and best practice to help achieve these goals
http://www.building-performance.co.uk/
---
First BACnet-enabled variable-frequency drive installed - sans gateway - at middle school
(Synergy of ABB drive and Automated Logic controls provides easy remote access, diagnostics and control to buildings personnel at Aurora School District; July start-up)
NEW BERLIN, Wis.- The future looks a lot like the installation of a BACnet-enabled VFD (Variable Frequency Drive) from ABB, working in tandem with the Automated Logic Corporation Building Automation System (BAS) at the Aurora City Schools district in Aurora, Ohio. The drive - the first VFD to offer BACnet without hardware additions - began to operate a motor on an AHU at the district's Harmon Middle School this past July.
---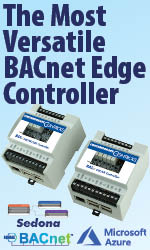 Watt Stopper/Legrand's Lighting Integrator Offers Modular, Scalable Lighting Control
SANTA CLARA, CA - Watt Stopper/Legrand unveiled its innovative, single-platform lighting control panel product, Lighting Integrator. With a modular architecture, Lighting Integrator supports a buildup of control capability built on a foundation of low voltage, relay-based control. Control options include pushbutton programming and menu-driven automation via control modules, or fully automated, PC-based control via WinControl software. Lighting Integrator provides the basis for easy integration with other control devices, such as daylighting controls, occupancy sensors, and building automation systems. Additional capabilities include multi-phase lighting control via optional contactors, telephone override, multi-user browser access, and individual desktop control. Design and documentation tasks are automated via WinControl Designer. Lighting Integra tor offers lighting control for a wide variety of applications, such as commercial offices, manufacturing facilities, retail operations, educational institutions, airports, sports facilities, and large building campuses.
---
IIPSEC 2006 Security Technology Showcase - January 24th - 26th 2006
IPSEC (International Internet Protocol Security Exhibition and Conference) Europe's largest networked security technology event will be moving into Hall 2 of the Stoneliegh Park complex near Coventry to accommodate the ALL NEW showcase. IIPSEC is evolving in line with the rapid changes in the marketplace. A 'technology show' the event brings together all relevant digital solutions and services for managing both security and building services and provides visitors from accross the globe the opportunity to spend quality time with those "in the know", network with more than 3,000 peers, technologist, manufacturers, industry leaders, customers and partners – ALL at one event......
---
Is ZigBee ready to take the helm?
Raymarine develops industry's first wireless boat autopilot, enabled by Ember's ZigBee-ready networking technology
BOSTON & CAMBRIDGE, United Kingdom — Owners of sports boats can now control their vessels wirelessly, even away from the helm, using a new Raymarine wireless autopilot system with built-in ZigBee™-ready networking technology from Ember. Raymarine, the world leader in marine electronics, debuted at the 2005 Miami International Boat Show last week the industry's first wirelessly controlled autopilot, the SmartPilot S1000. Designed for hydraulic powerboats up to 25 feet – such as sports fishing boats, ski boats and day boats – the Raymarine wireless autopilot system is a significant technological advance for boating control, safety and enjoyment.
---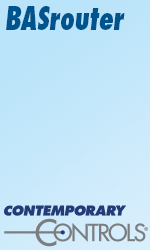 Colorado School District Turns to Tour Andover Controls For Integrated Building Automation Solution
Andover Continuum® System Selected for New High School
BOSTON – Tour Andover Controls, a world leader in building automation, security systems and energy solutions, announced today that the company has been selected by the Douglas County (Colorado) School District to provide integrated heating, ventilating and air conditioning (HVAC) controls at the district's newest high school, to be constructed in Castle Rock. The $300,000 project will be Tour Andover Controls' first for the school district since the company was selected as an approved vendor for BACnet® building control products. For more information on TAC visit www.tac.com
---
Comtech launch PSTN and GSM/GPRS Routers for Machine-to-Machine (M2M) Applications
Comtech Holdings Ltd the leading Machine-to-Machine (M2M) Solution Provider, announced the release of the µWEBox eRouter family with two products which enable Ethernet-based machines to communicate over public Wide Area Networks (WAN).
1. The µWEBox eRouter GSM/GPRS Router connects Ethernet devices over wireless GSM/GPRS
2. The µWEBox eRouter PSTN Router connects Ethernet devices over the PSTN network.
---


[Click Banner To Learn More]
[Home Page] [The Automator] [About] [Subscribe ] [Contact Us]